Teamogy Is A System That Covers All Agency Needs
Up-to-date results of agency available at all times.
Control of agency operations at any given time without asking.
Comfort in team thanks to systematically assigned work.
Always accurately quoted and also billed jobs.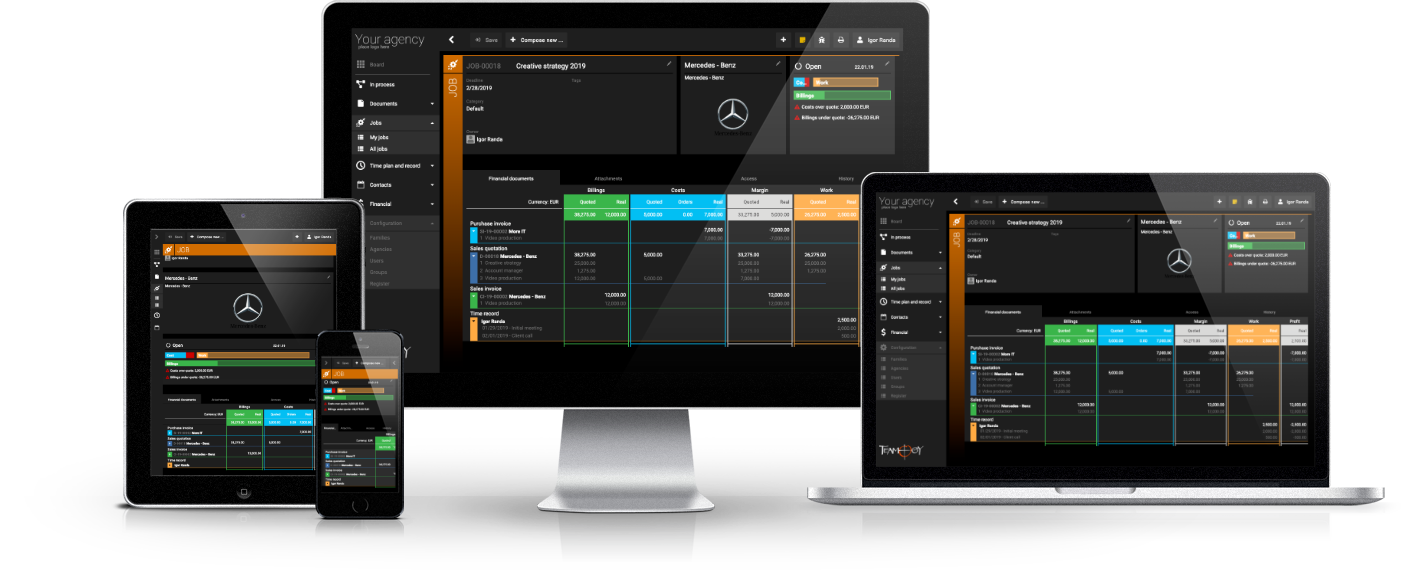 Let us show you how can Teamogy help
We'll be very happy to stop by at your agency and show you, how useful Teamogy can be. We will discuss your specific questions, as well.
In the end of system intro you'll receive access to Teamogy prepared specifically for you agency. So, you get to try out the system, too.
Please fill in the contact form and feel free to write down preferred date and time for presentation in the comment section. We'll get right back to you.