Bank account is one of the most important information about your Client or Supplier. Teamogy system will automatically complete these bank account details into the Invoices assigned to this company.
Fill in a bank account in the Contacts is really simple. If you want to create a new Company, the tab with details will be loaded automatically. Click on Add new bank account and fill in all the information about the bank account of the company. After that, press Save button. Check the GIF below.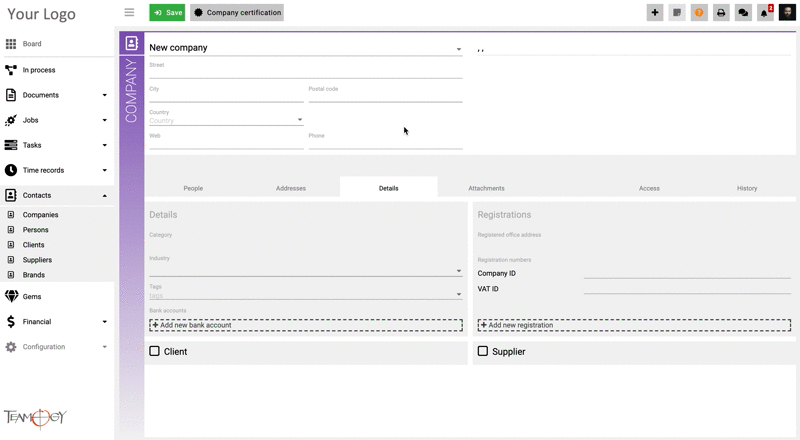 If you want to add the bank account details to the existing company, then choose the company, click on Edit, go to the tab Details and add new bank account. You can add as many bank accounts you want. Check the GIF below.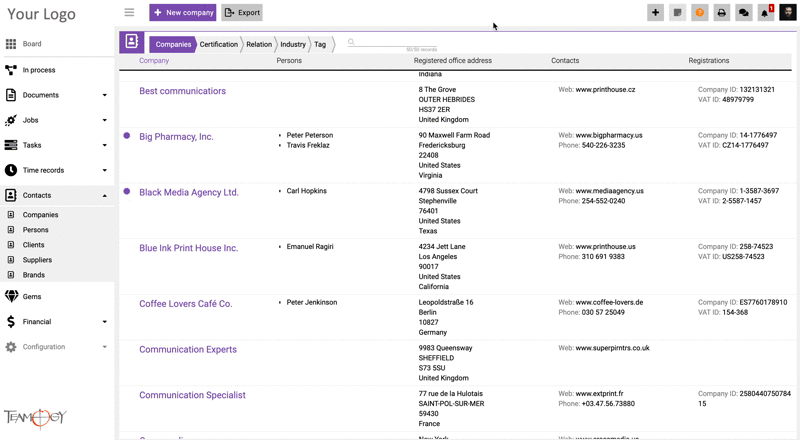 If you have more bank accounts, you can choose the default bank account that will be automatically chosen on Job, respectively Purchase Invoice. You can also disable bank account. For more details check the help here.
Get in Touch
If you have problem or need further assistance, do not hesitate contact Teamogy Support. Use online chat (inside Teamogy or everywhere on www.Teamogy.com in the lower right corner) and you will get prompt reply.