K dispozici je výkonné tlačítko pro rychlé spuštění většiny akcí používaných v systému.
1. Klikněte na ikonu pluska.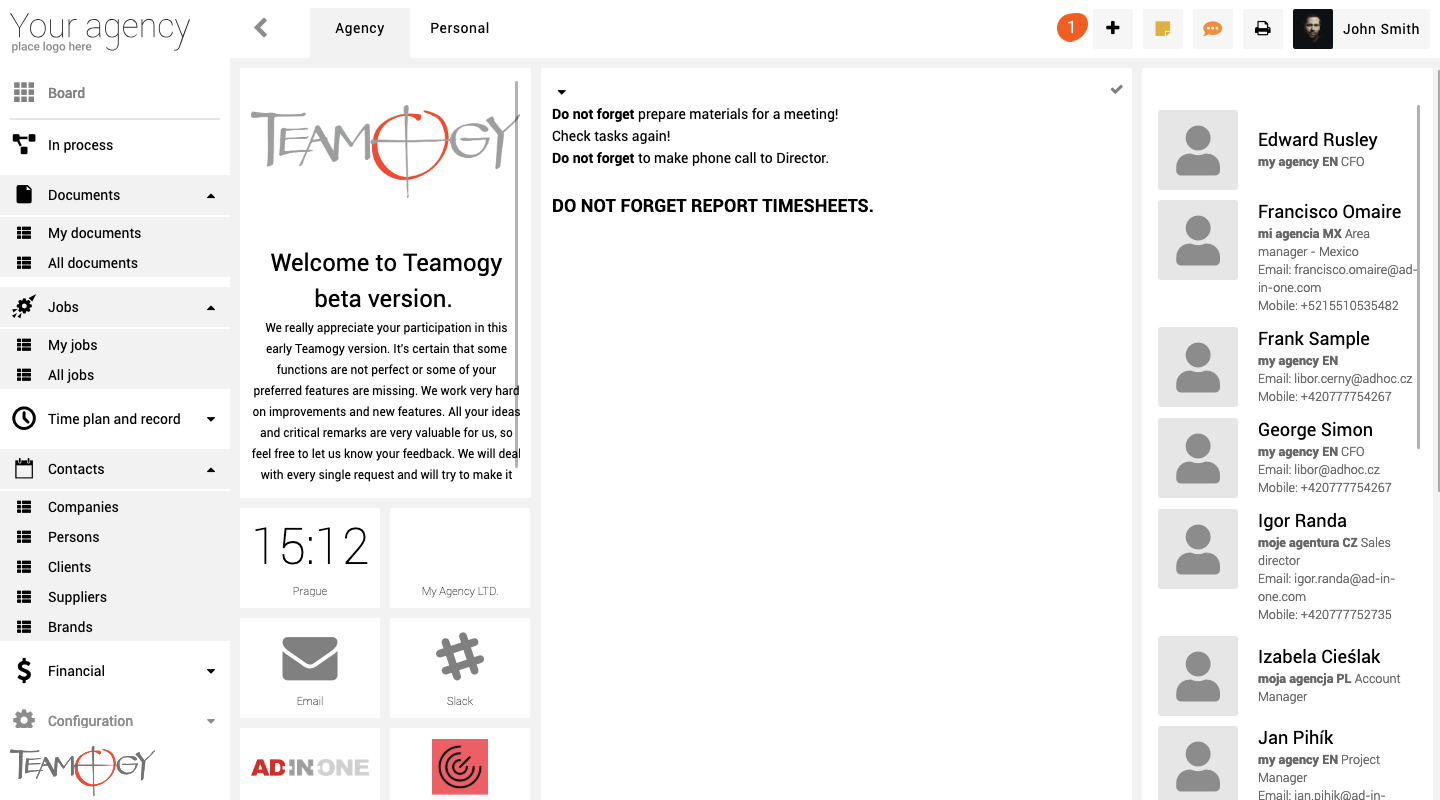 2. Vyberte akci, kterou chcete provést.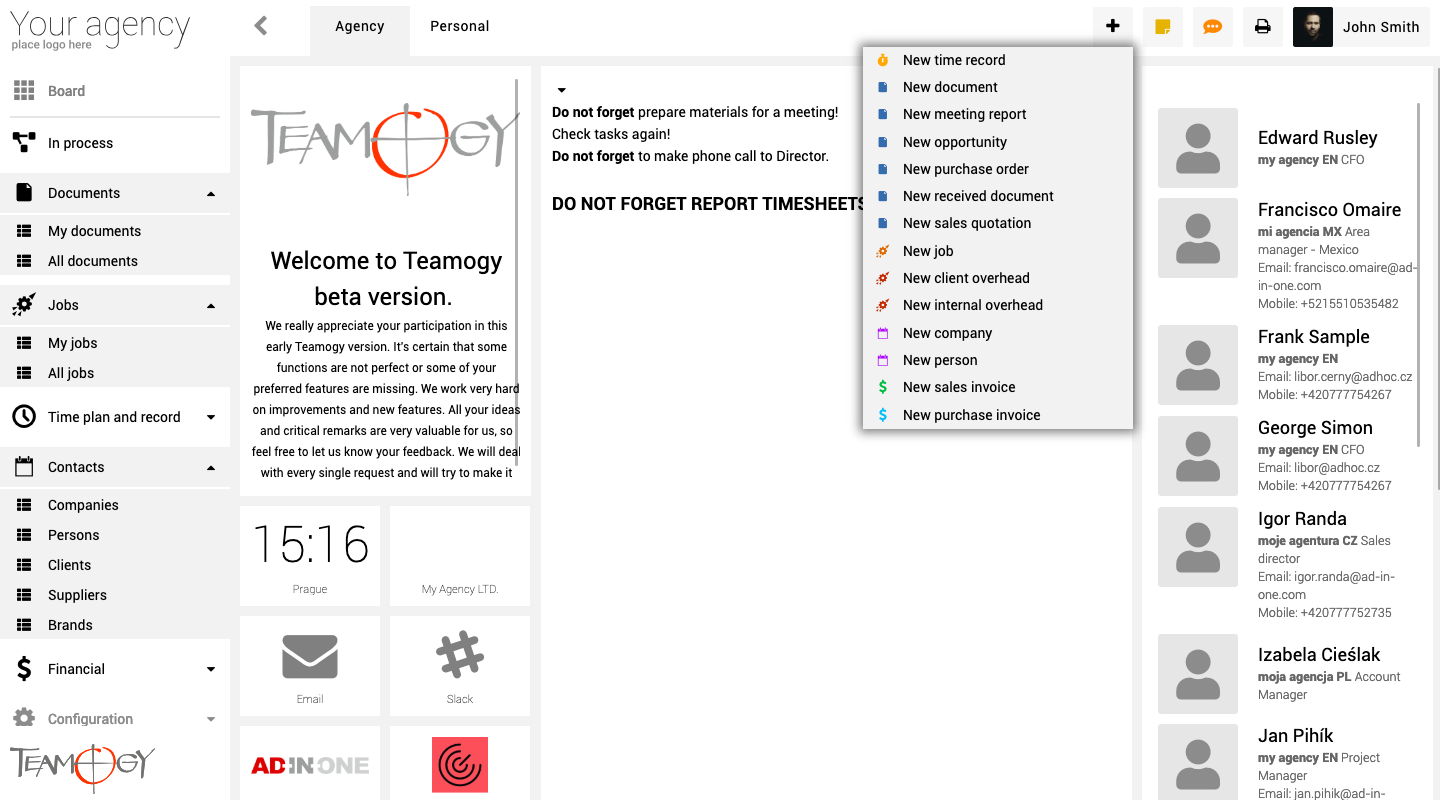 Tipy & Triky
Nemůže vidět nějakou akci? Dostupné akce mohou záviset na vašich přístupových právech. Pokud máte pocit, že byste měli vidět více, kontaktuje Vašeho systémového administrátora nebo Teamogy support.
Get in Touch
If you have problem or need further assistance, do not hesitate contact Teamogy Support. Use online chat (inside Teamogy or everywhere on www.Teamogy.com in the lower right corner) and you will get prompt reply.