1. V levém navigačním menu rozklikněte Finance.
2. Klikněte na Absence.
3. Klikněte na Žádost o absenci.
4. Zkompletujte všechny detaily. Povinná pole jsou červeně podtržená (můžou se lišit s ohledem na nastavení agentury).
5. Stiskněte tlačítko ULOŽIT. Odstartujte schvalovací proces (může se lišit podle agentury)-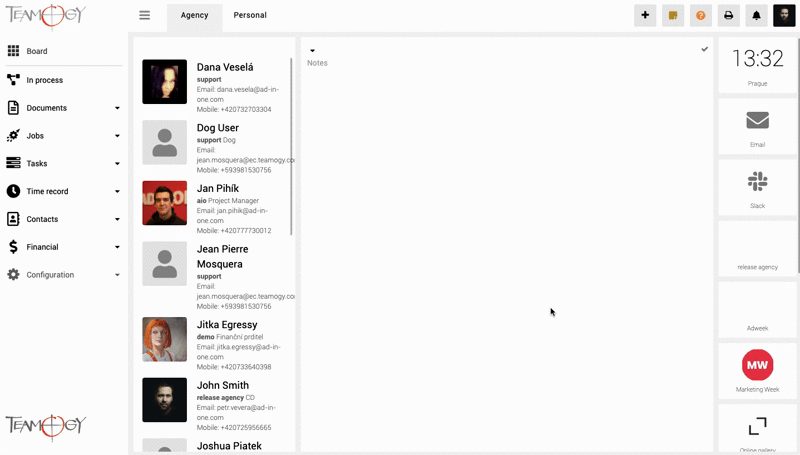 Get in Touch
If you have problem or need further assistance, do not hesitate contact Teamogy Support. Use online chat (inside Teamogy or everywhere on www.Teamogy.com in the lower right corner) and you will get prompt reply.