You may have more than one agency for your Teamogy account – You can add additional agencies in a group or DEMO account for testing and training purposes. You will be able to switch between agencies. Ensure that you create valid data and records for each agency.
1. Click on the logo of your agency at the top left.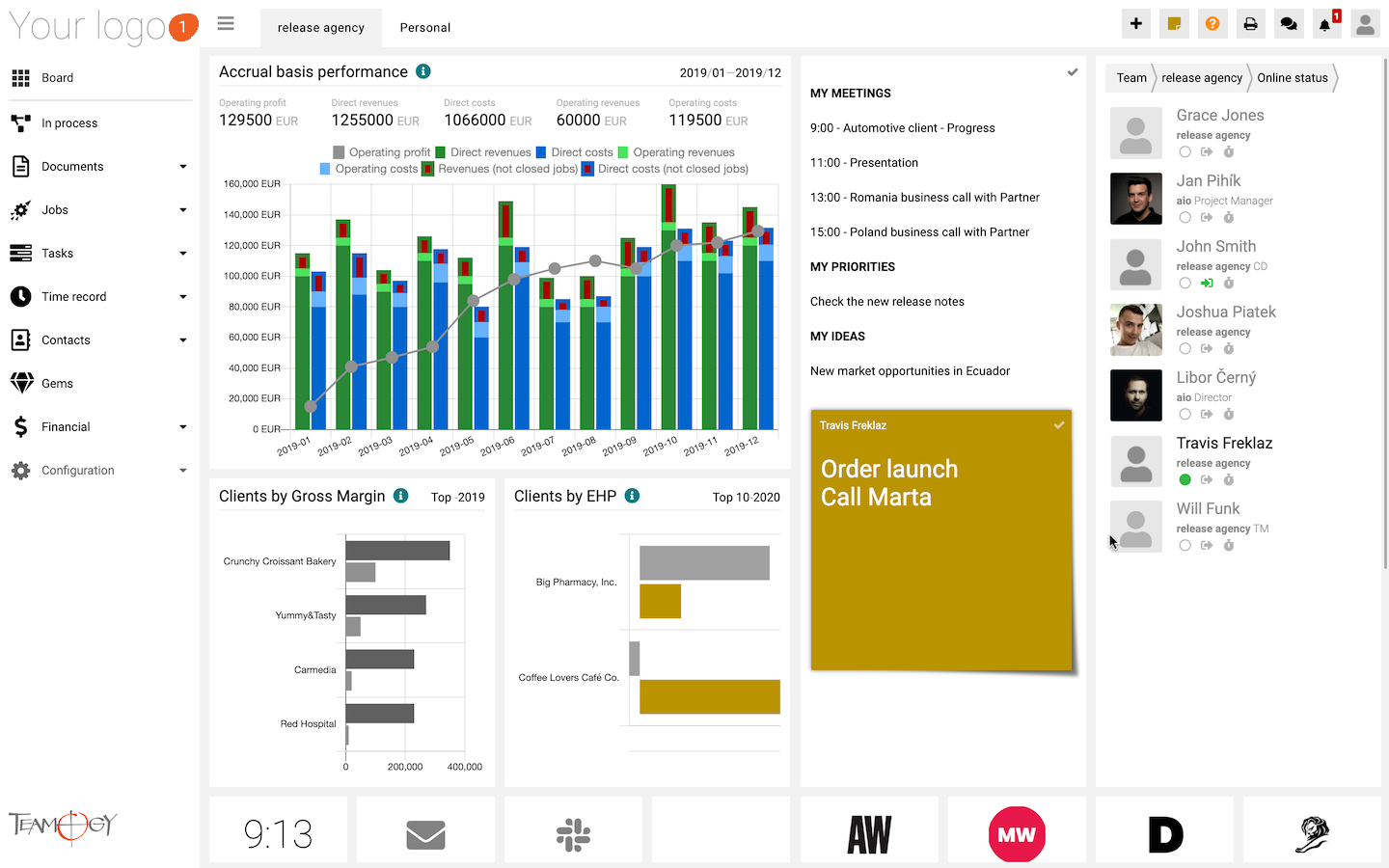 2. Shown here is the list of available agencies you are a member of. Choose the agency. Now you can create any record and data for the selected agency.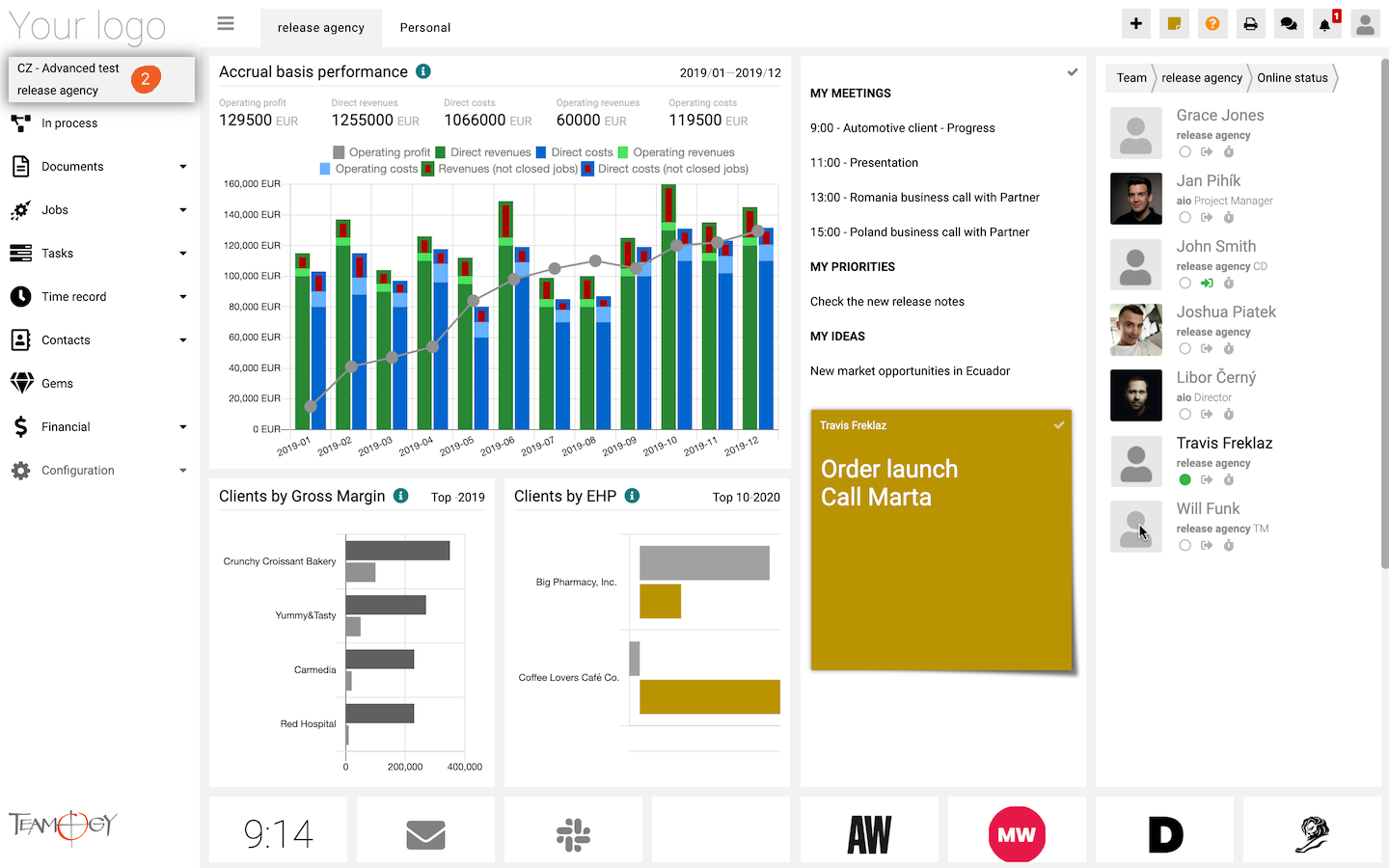 Tips & Tricks 
There is a possibility in Teamogy to try it out or train new employees.
Each Teamogy client has included with their account an option to use a 'DEMO' agency – an option where employee users can try new features and the employer can provide user training. Click on your agency logo. Review your list of agencies and select DEMO to open it. If you do not see the DEMO option, please contact your system administrator or Teamogy support directly.

Make sure that you work in correct agency. To ensure that you are working in the correct environment, check the agency logo at the top left corner of your screen.

Get in Touch
If you have problem or need further assistance, do not hesitate contact Teamogy Support. Use online chat (inside Teamogy or everywhere on www.Teamogy.com in the lower right corner) and you will get prompt reply.