What's new in Teamogy 2.6
Release date: 2019-05-24
Major functionality
New entity Binder – possibility to put together various records (jobs, documents, etc.)
Task Statuses – new header line & possibility to expand or collapse all tasks
Number of attachments in Task Preview
Searching company by company ID
Clone of jobs & tasks
Process update & restart – when process on entity was restarted, it used the original process version. FIXED – now if process is restarted, the latest available process version is used.
There was possibility to change record status (e.g. Sales invoice) manually although the record was driven by process . This option could caused inconsistency between process and manual status. FIXED – now it's not allowed to change status manually if process exists on the record.
1. Task Statuses – new header line & possibility to expand or collapse all tasks
Expand or collapse all tasks by the small row. Header line sums up values of tasks (waiting, open, done, etc..)

2. Number of attachments in Task Preview
Now you can see number of attachments in task preview and open it in new window.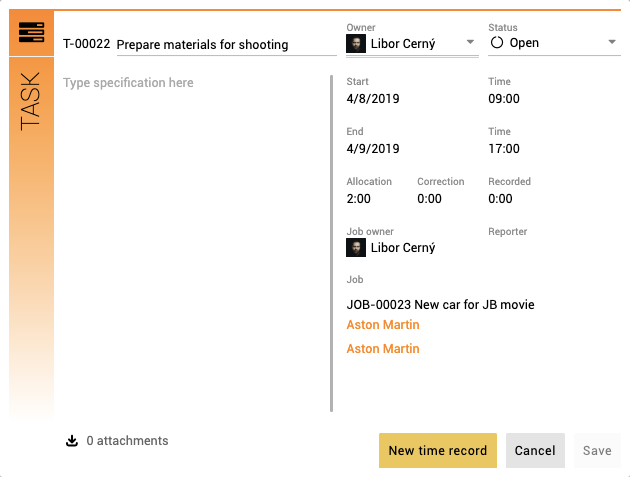 3. Searching company by company ID
In the view company search company by company ID.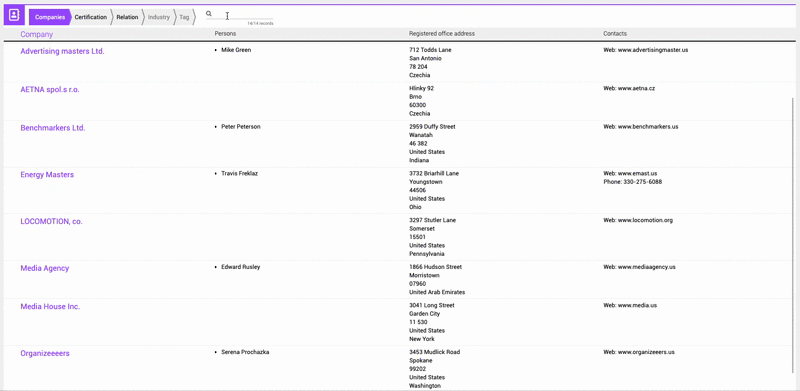 4. Clone of jobs & tasks
Now you can easily clone existing Jobs and Tasks and speed up your work with Teamogy.

1. New entity Binder – possibility to put together various records (jobs, documents, etc.)  
Sort your records efficiently. Use Binder to group records in one place.  It's very useful for large campaigns and projects where it makes sense to create couple of Jobs and different Documents. Use Binder, to keep them together (including reports).

Then use it in views. For example: In reports there is possibility to see group of jobs in one Binder.