AD-IN-ONE company was established to develop a system for managing advertising agencies. We began with 3 employees, a list of prospective Czech ad agencies, and great enthusiasm, so we could offer a wonderful product to our clients, which we still doto this day.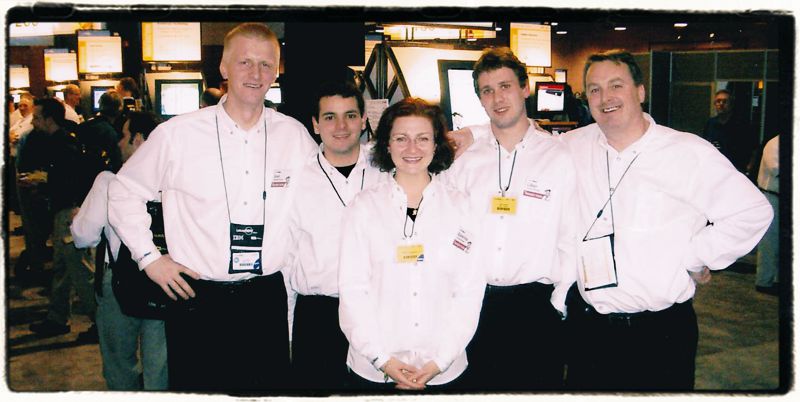 More than 10 Czech agencies have embraced our system. The system is continually improving and expanding with new functionalities, particularly in the financial and reporting areas.
We extend AD-IN-ONE with agency capacity planning features
We continue our expansion in the Czech market with our creative resource planning tool and simultaneously, we create new ideas to improve the system. Based on meetings with agency people,the new Traffic Management module that we launched at the beginning of the year has earned a great response from Traffic Managers and Agency Management. The first version was introduced into the system with the Capacity Planning module. Also, the time-tracking function runs smoothly and is fully under control with this tool.
AD-IN-ONE becomes a standard
We decided to make a crucial step by significantly expanding our core market area. Our newest clients in Poland and Slovakia prove that the system can be rapidly deployed anywhere in the world. AD-IN-ONE has now become a defacto standard in agencies across the Czech Republic, Poland, and Slovakia. Knowledge of the system by AD-IN-ONE even becomes a desired job skill for agencies in their recruitment search.
Helping agencies across 4 continents
Four years later, we are working on four continents – Latin America, Europe, Asia and Africa. We continue to spread our mission globally – to become the best and only agency management system for agencies that want a highly professional business solution. Small, medium, and large network agencies equally appreciate the system's capability to improve their financial bottomline. We are also very willing and have proven to be successful, in sharing our agency expertise with the agencies we often manage and together improve their profit, as well.
We keep expanding with client feedback
We've continued to expand this year, too.We gained new clients in the Caribbean, Europe, and Asia. We want to further develop our Company and our system, therefore, we agree with our clients that each project concludes with a case study by each party. This motivates both parties to have a clear result-oriented approach. And it's also productive cooperation and discussion that brings the desired effect – economic growth.
After 3 years of intensive development, we are launching a brand new system called Teamogy. Teamogy is the successor to our previous system and its main advantages are superb user experience and effortless customization for different industry needs and specializations. The most important change is that the system is now cloud-based – easily accessible by anyone, onboarding is fast and trouble-freein a matter of hours. Companies no longer need to cover the additional costs of hardware or IT specialists. We are projecting all our previous experience into Teamogy, both business and development, and we believe Teamogy is going to be avaluable assistant for thousands of companies all over the world.
Accelerate your business now
From |LY| |CUR| monthly per user