Entire company
in 3 clicks
Cooperate smoothly no matter where you are
Dedicate most of your time and energy to your core business – creativity, projects, clients. Cooperate smoothly, even if part of your team works remotely. All you need is a web browser and internet connection.
Get a great overview of your entire company operations on-demand and up-to-date, including job management, important documents, time tracking and management, and financial results.
Minimize and lighten the administrative effort. Thanks to Teamogy, you can eliminate the chaos that happens without a quality system.
One solution saves your time and money
A typical company situation
A mixture of the different incompatible and problematic connectable applications is mostly used. Hemlock for your team, extra costs and wasted time for your company.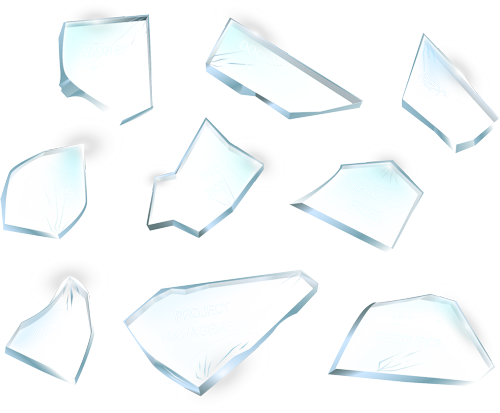 All your business data is connected and integrated into one homogeneous system. It is simple and intuitive for daily tasks and management. Cost effective and better value for money.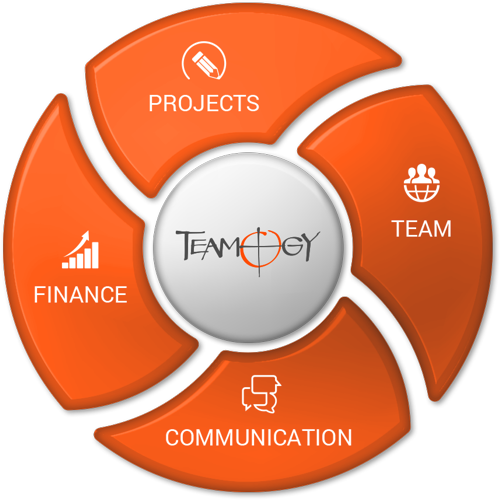 Teamogy is a system that covers all of your company needs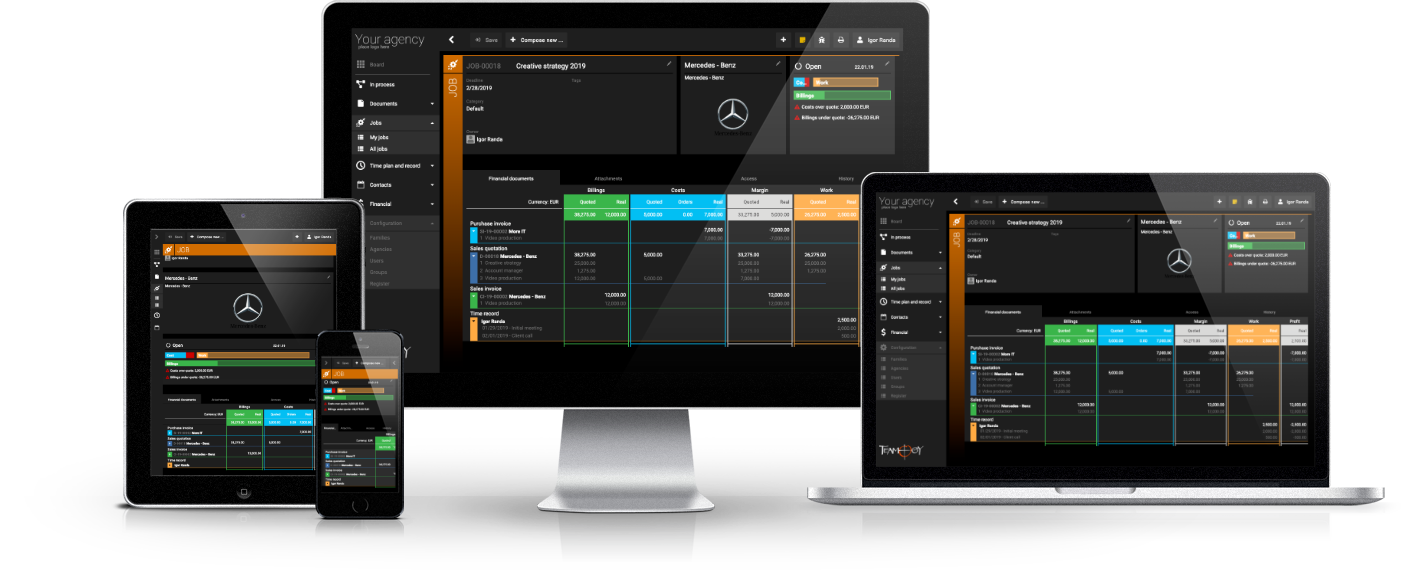 You will know what your people are working on
With Teamogy, you can schedule the tasks and time of your workforce on individual clients.
At the same time, you can keep track of the time actually worked.
Without asking, you know what your people are currently working on and how effective they are.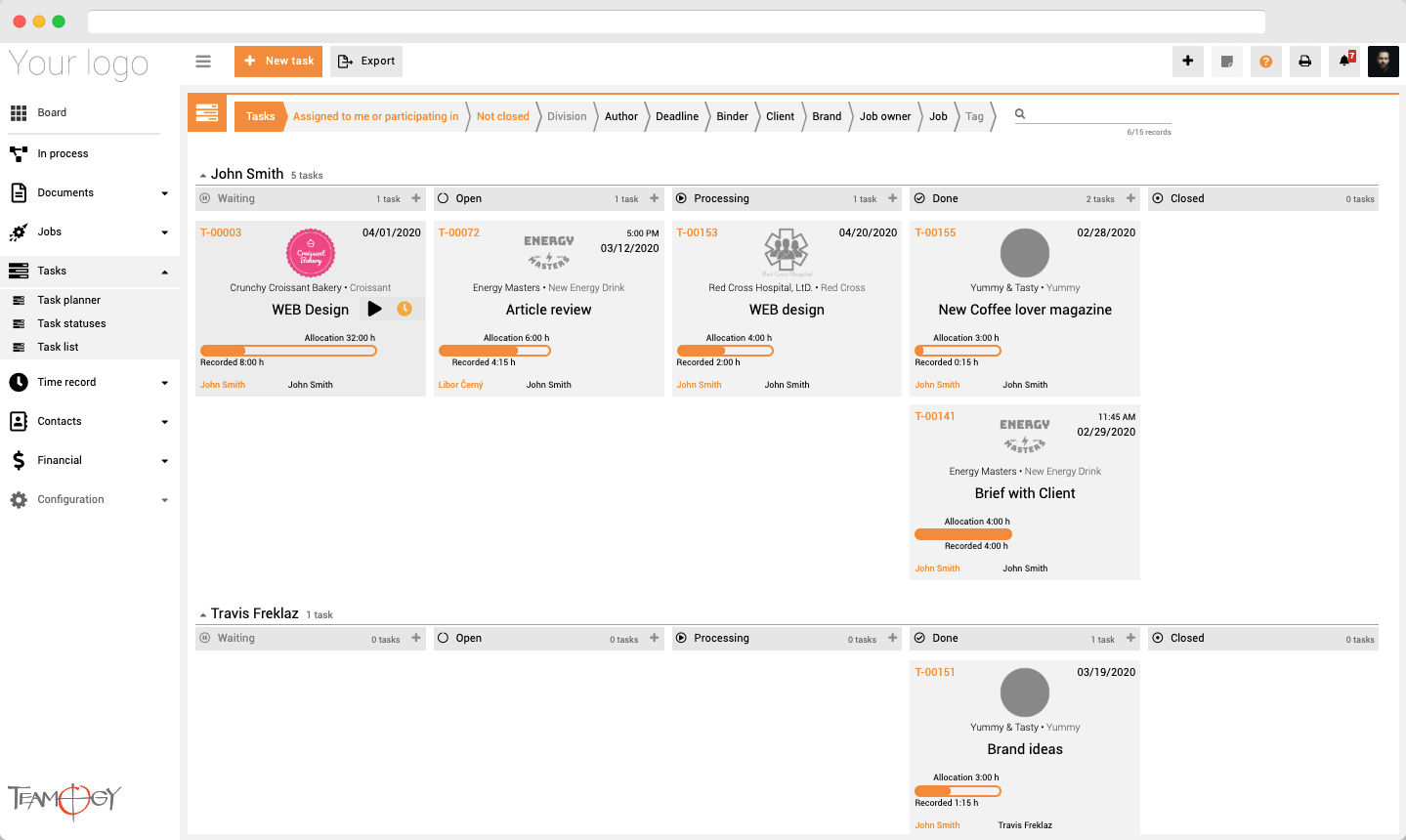 You can share information and communicate with the team directly in Teamogy.
All outputs are clearly assigned to jobs or tasks.
Attachments, comments and notifications help to communicate faster and more efficiently.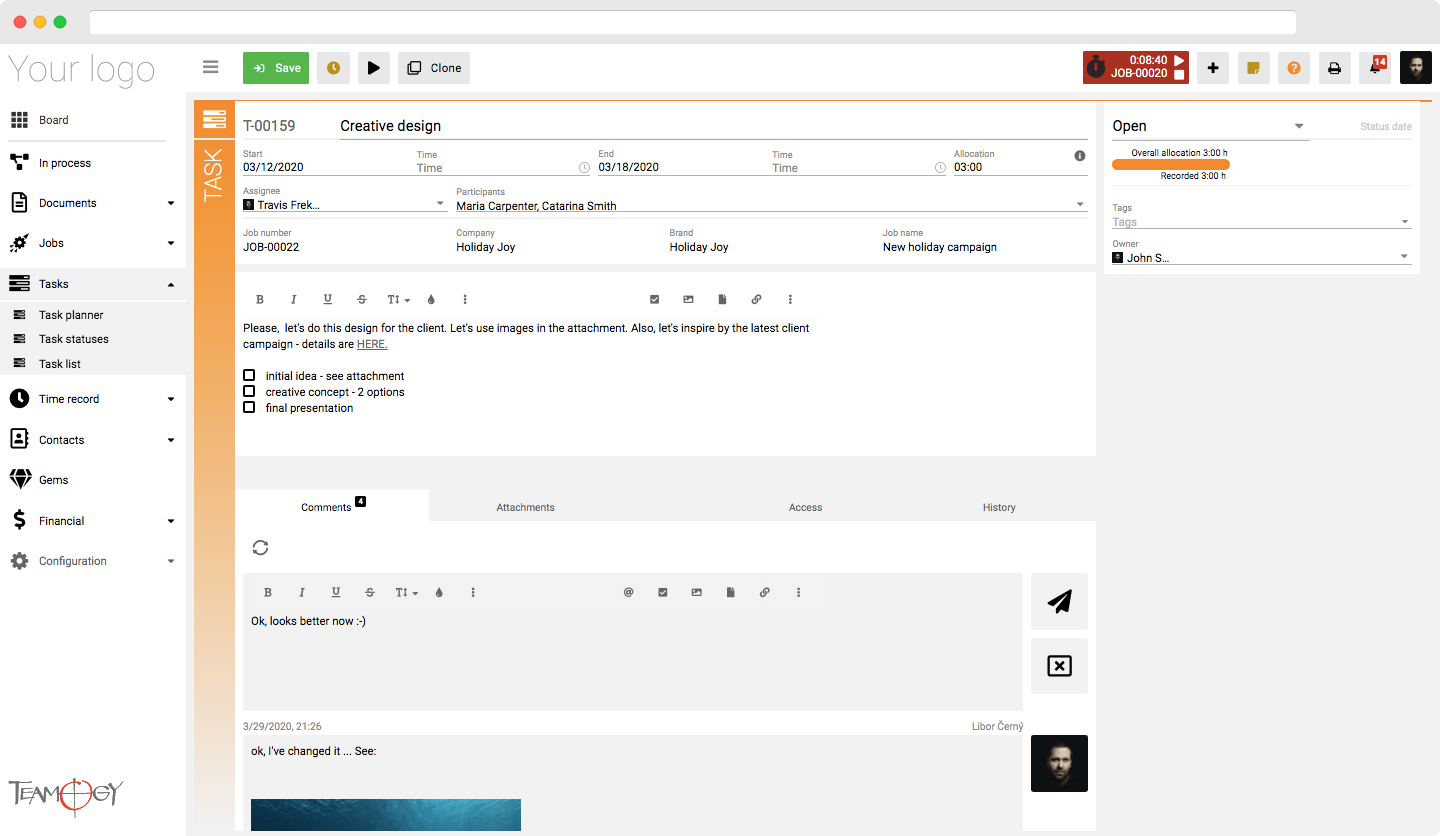 You will know the true profitability of your clients
Even a client to whom you bill large amounts to may not always be profitable.
You may spend so much time on a project that your true profit after the deduction of all hours worked is minimal or even negative.
Teamogy helps to achieve a reasonable profit for each client.
You will know your company profit at any time
In Teamogy, you can easily create all of the financial documents that affect your company profits. Direct Revenues (sales invoices to clients) and Direct Costs (purchase orders) determine the gross margin. Operating costs, such as rentals and maintenance costs, are also planned and tracked in Teamogy.
With all the data you need, your profit is available with just one click.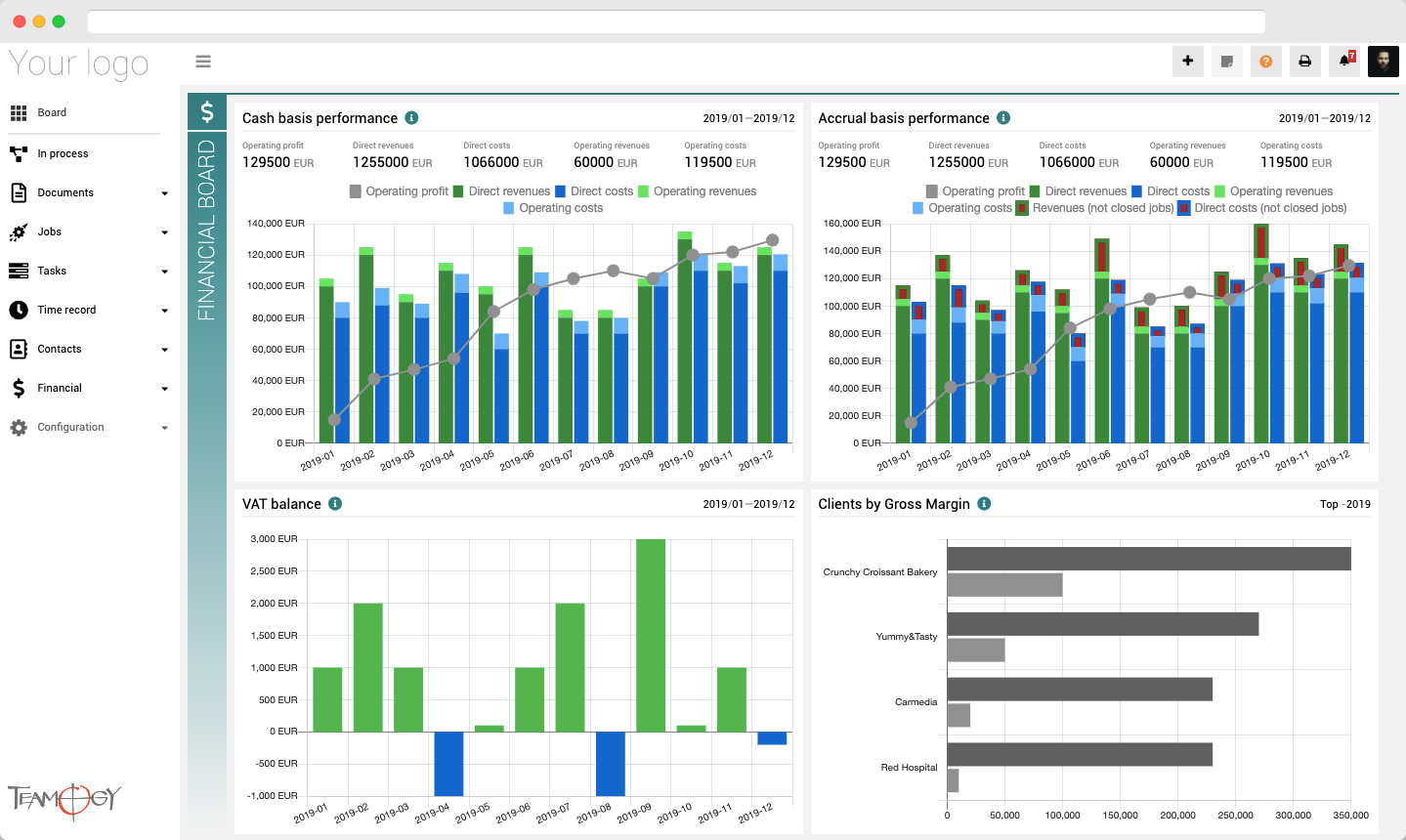 You will have all of your documents fully under control
In Teamogy, you can create and record any documents, attachments, and links.
Documents can be set up for approval processes and with access rights.
You can find any document in just seconds.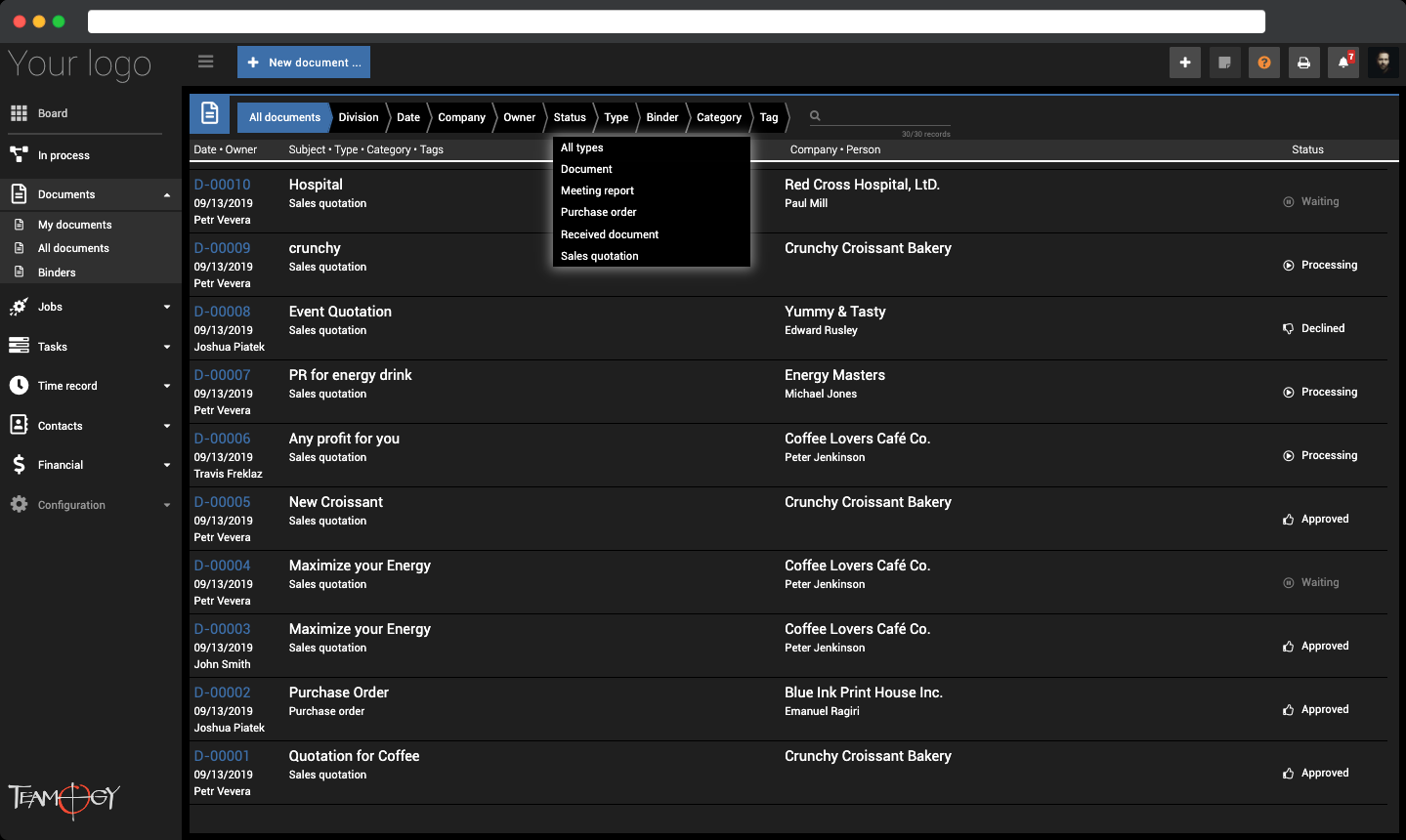 Teamogy is a proven solution for those who want to have their company in order
Marketing & Communication agencies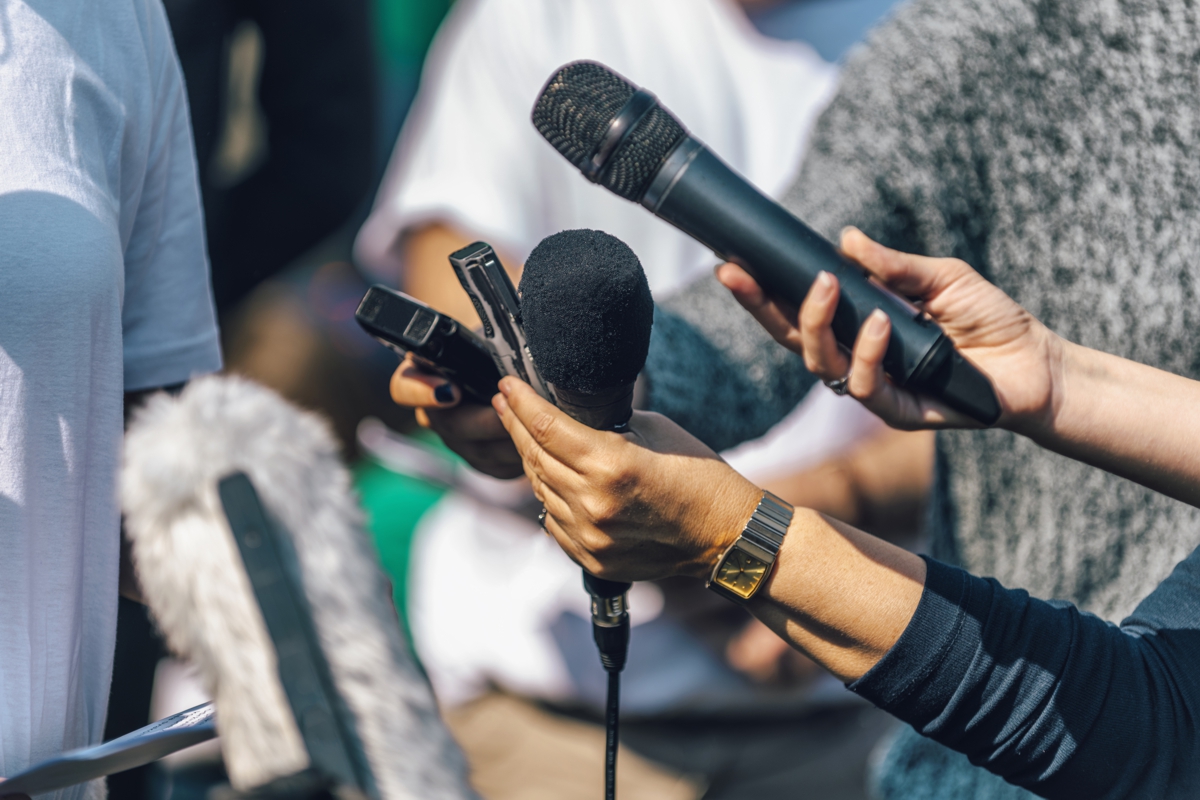 Press conference by PR agency
Bison & Rose | Teamogy client
Design and Branding studios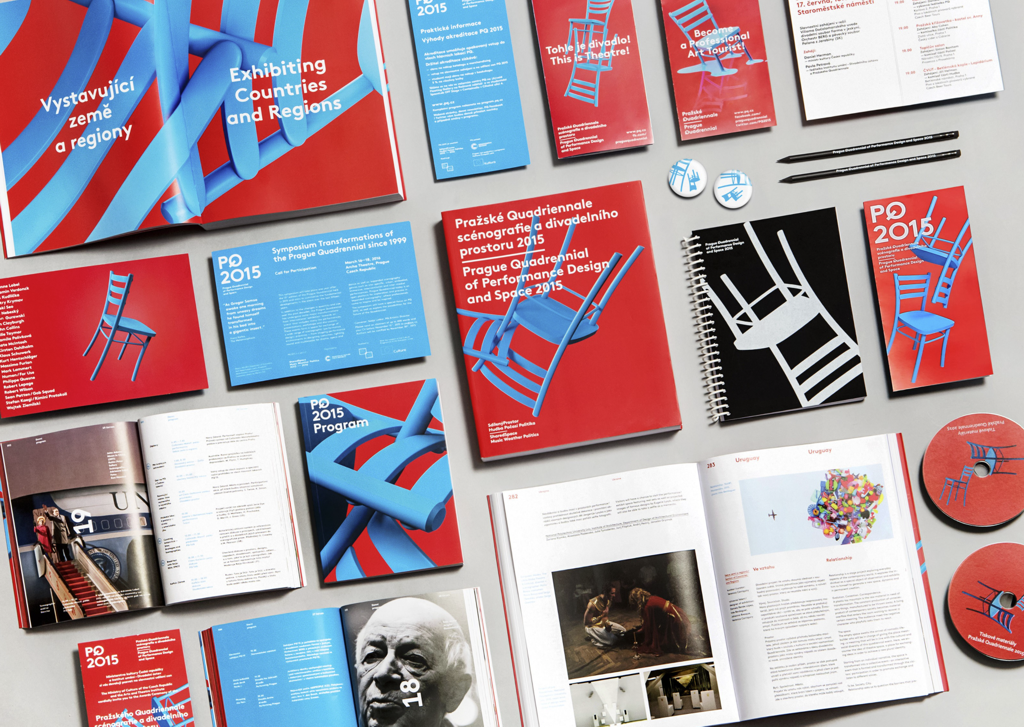 Corporate identity by design agency
Dynamo Design | Teamogy client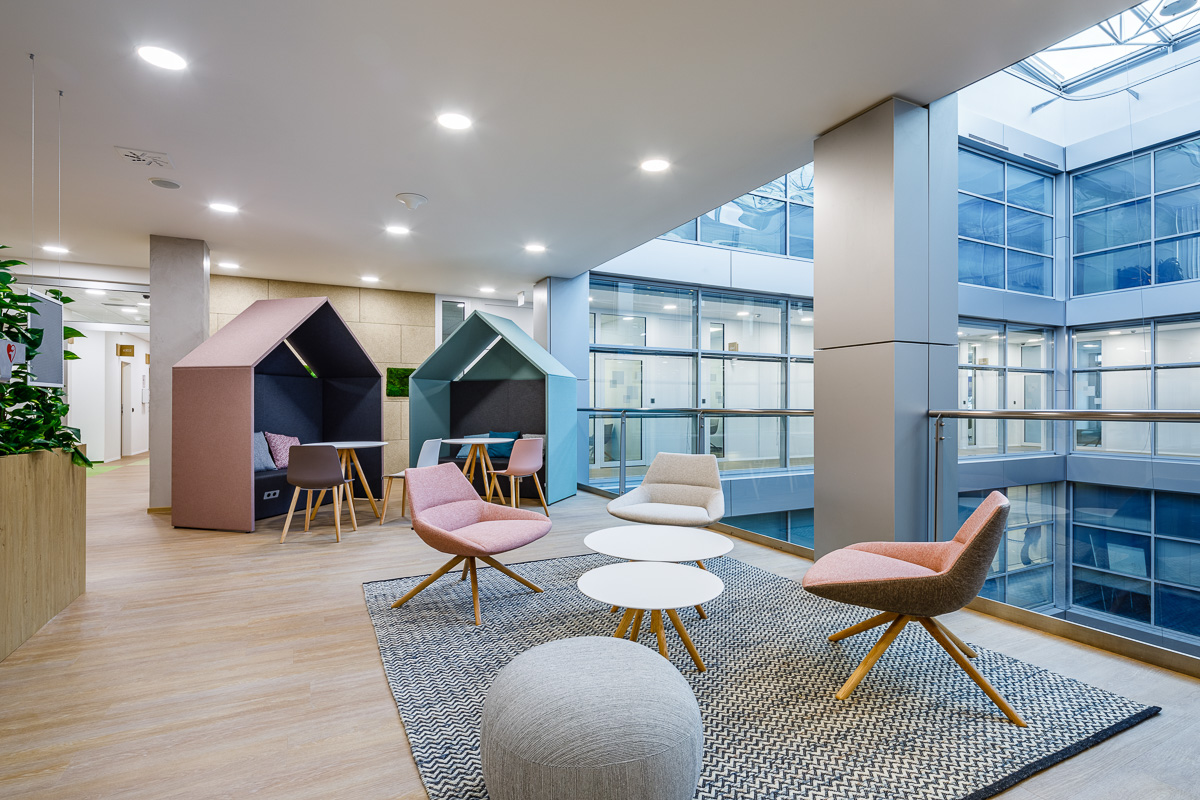 Design offices of architect company
CAPEXUS | Teamogy client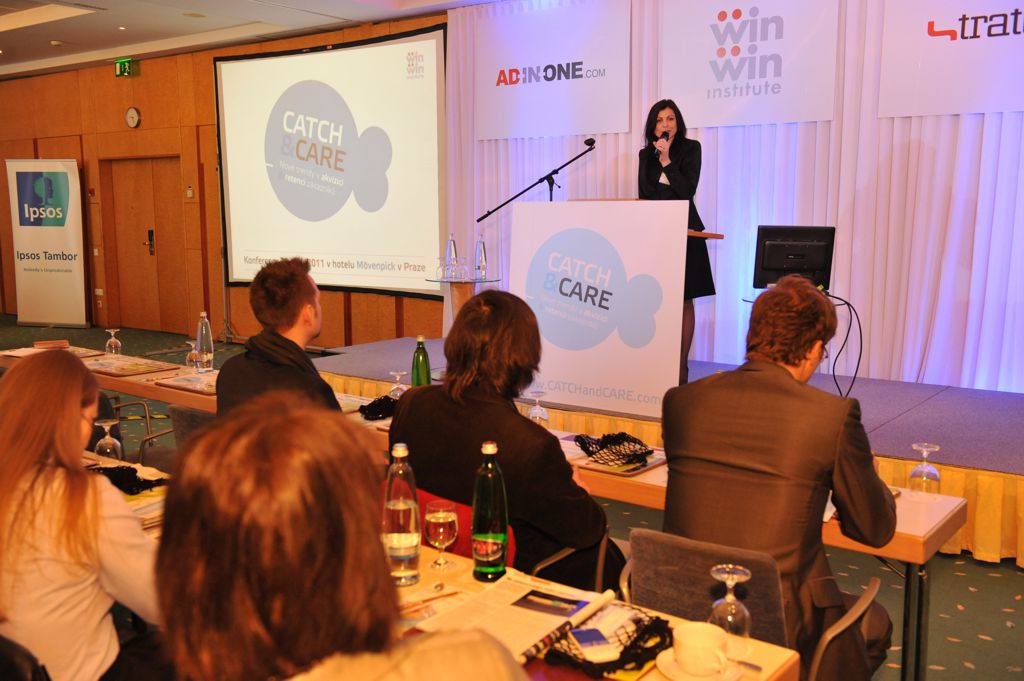 Conference organised by education company
win-win institute | Teamogy client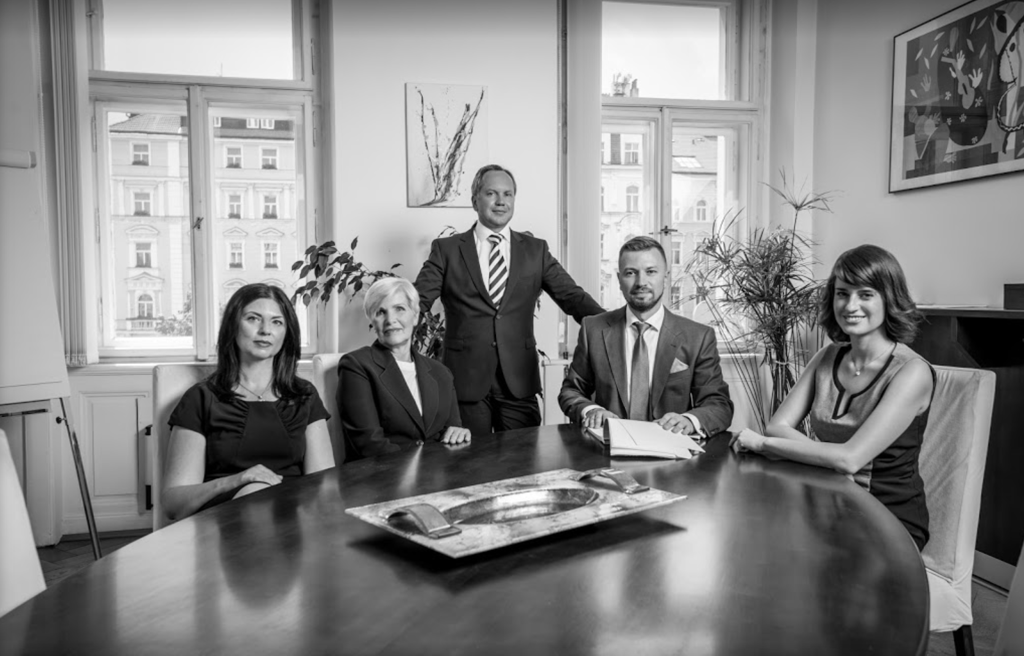 Lawyer office
Mesthene & Semik | Teamogy client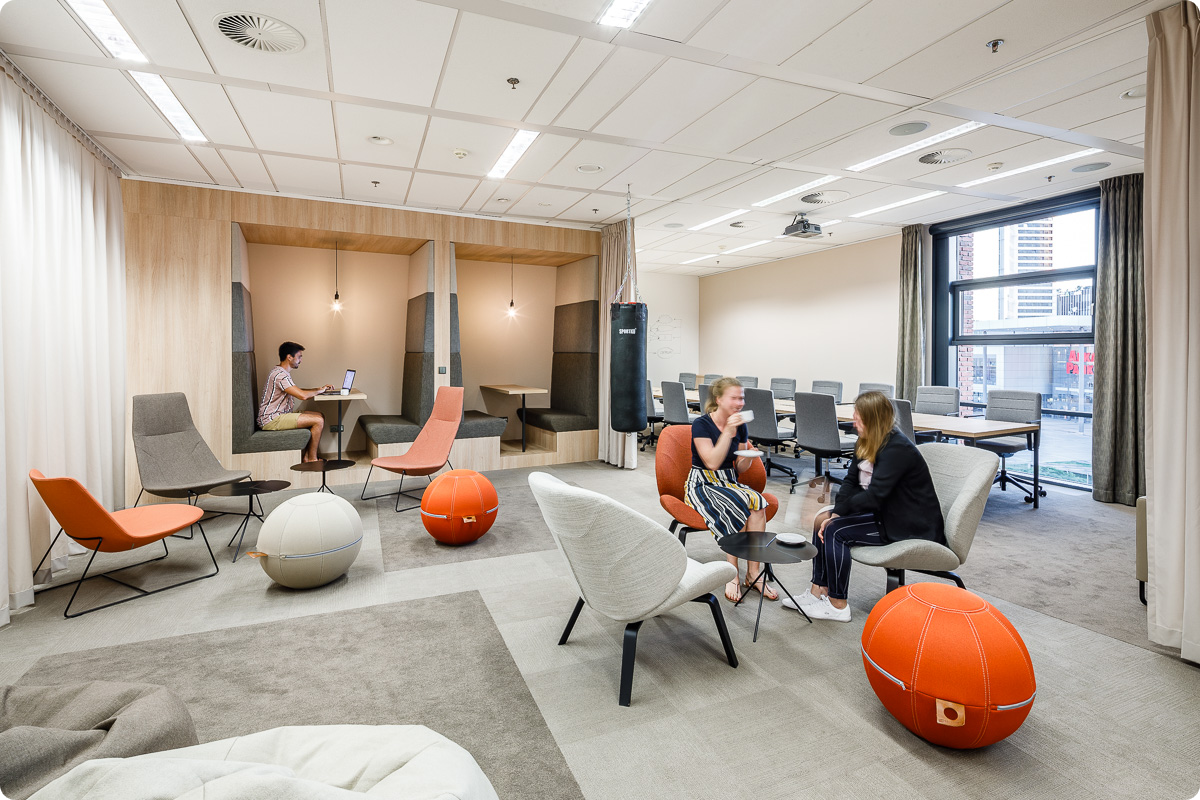 Consultants, Advisors, Auditors & Other professional services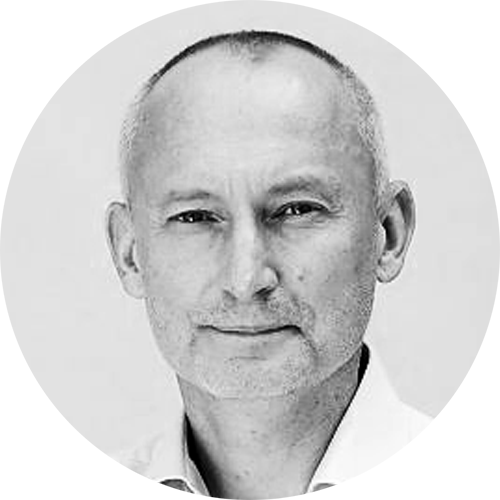 "I always know how the agency is really doing. Great for taking the right decisions."
Michal Richtr
Managing Director, Dynamo design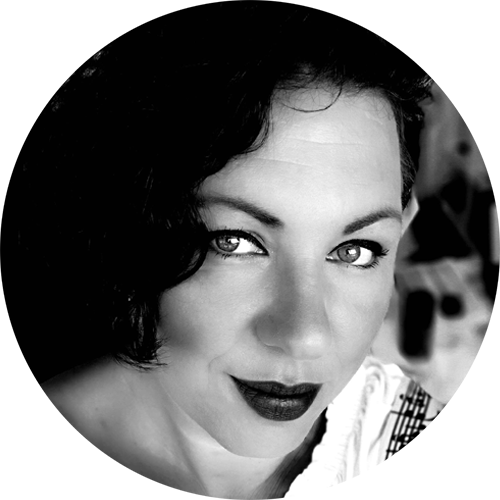 "I love effectiveness and clarity. To me, that is Teamogy. Like!"
Miroslava Jarošová
Senior PR Consultant, PR.Konektor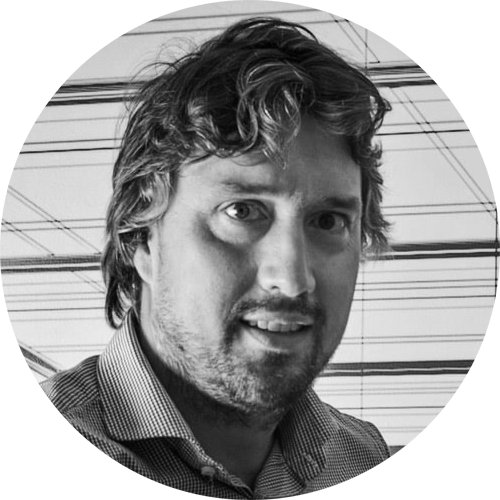 "Teamogy enables us to get an overview about the company's performance easily and fast. We manage jobs and related documents including Quotations, Orders and Supplier invoices. We save time and money thanks to Teamogy. We have everything under control."
Daniel Matula
Managing Partner, CAPEXUS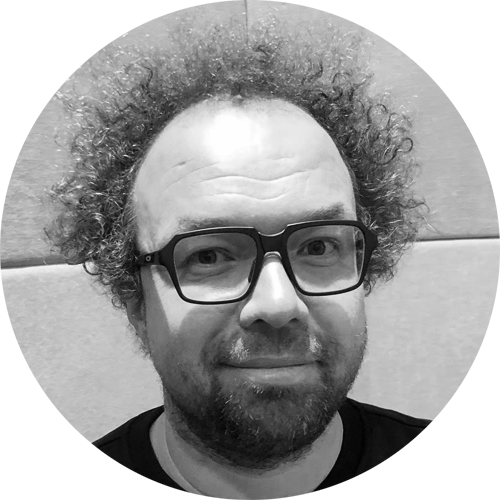 "The flexibility and ability of the Teamogy team to listen pleasantly surprised me. In a short time, together with their team, we managed to find unexpected and innovative solutions for our Atelier Manuall."
Radek Krčil
Partner, Atellier Manual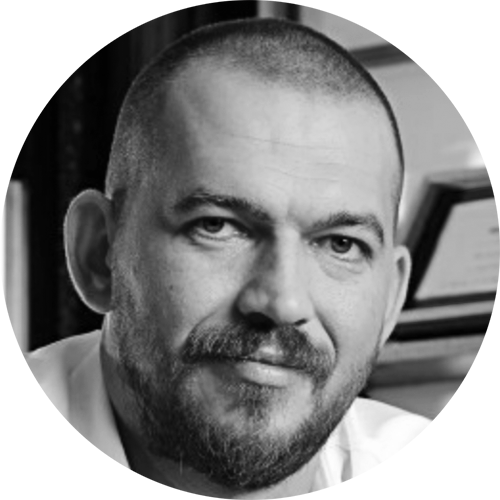 "Our profitability of individual job positions has increased."
Irinel Ionescu
Founder, branding agency AMPRO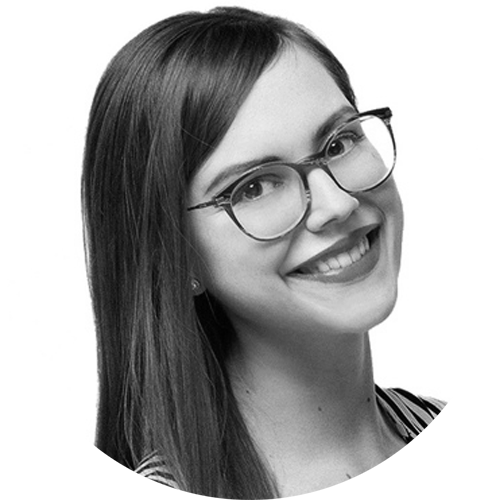 "We estimate our work much more realistically now"
Pavla Neradová
Architect – co-founder, Apaté studio
Our system is used by companies all over the world, from small ones to multinationals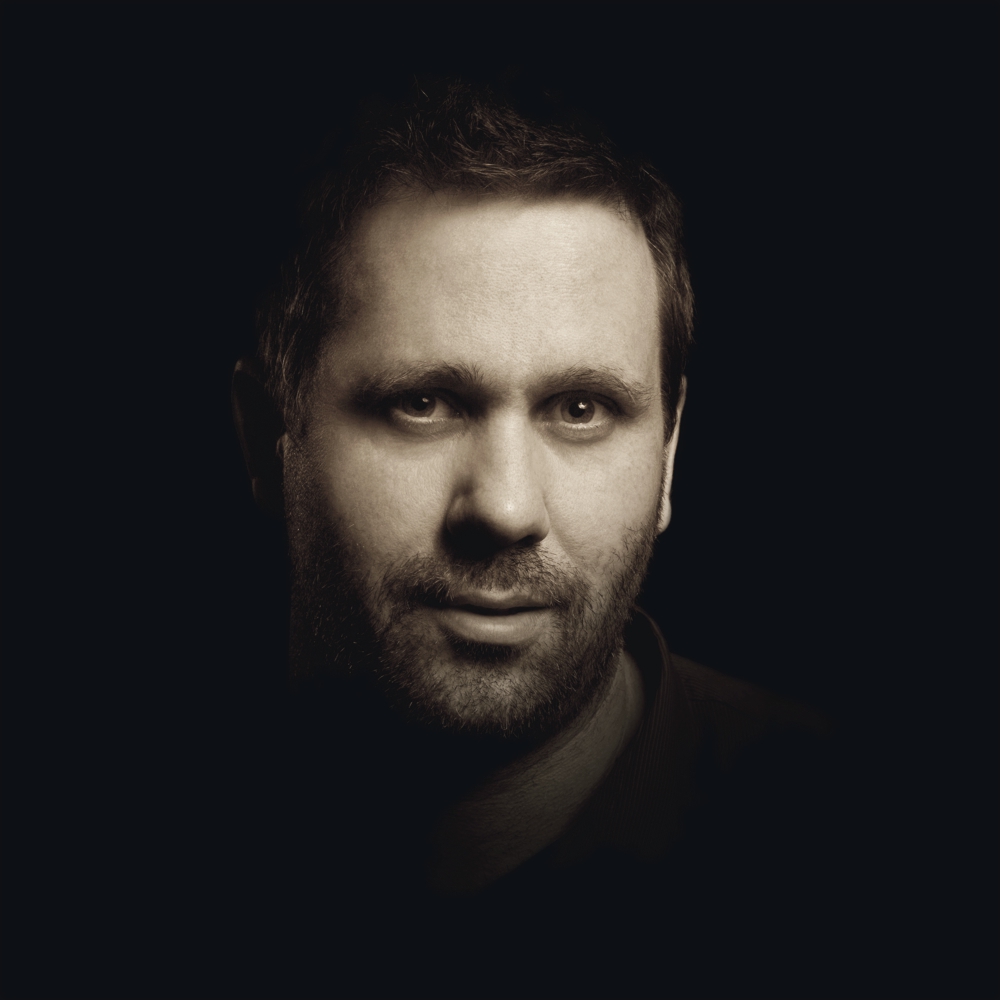 "We introduced the first system for managing and administrating agencies to the market in 1999. Since then we have been listening to what clients need and want, providing us with inspiration along the way."
Libor Černý
AD-IN-ONE, Managing Director
"We want Teamogy to be and remain the best comprehensive system for professional service firms on a global scale. And we will do everything we can to achieve that."
Vladimír Šolc
AD-IN-ONE, Founder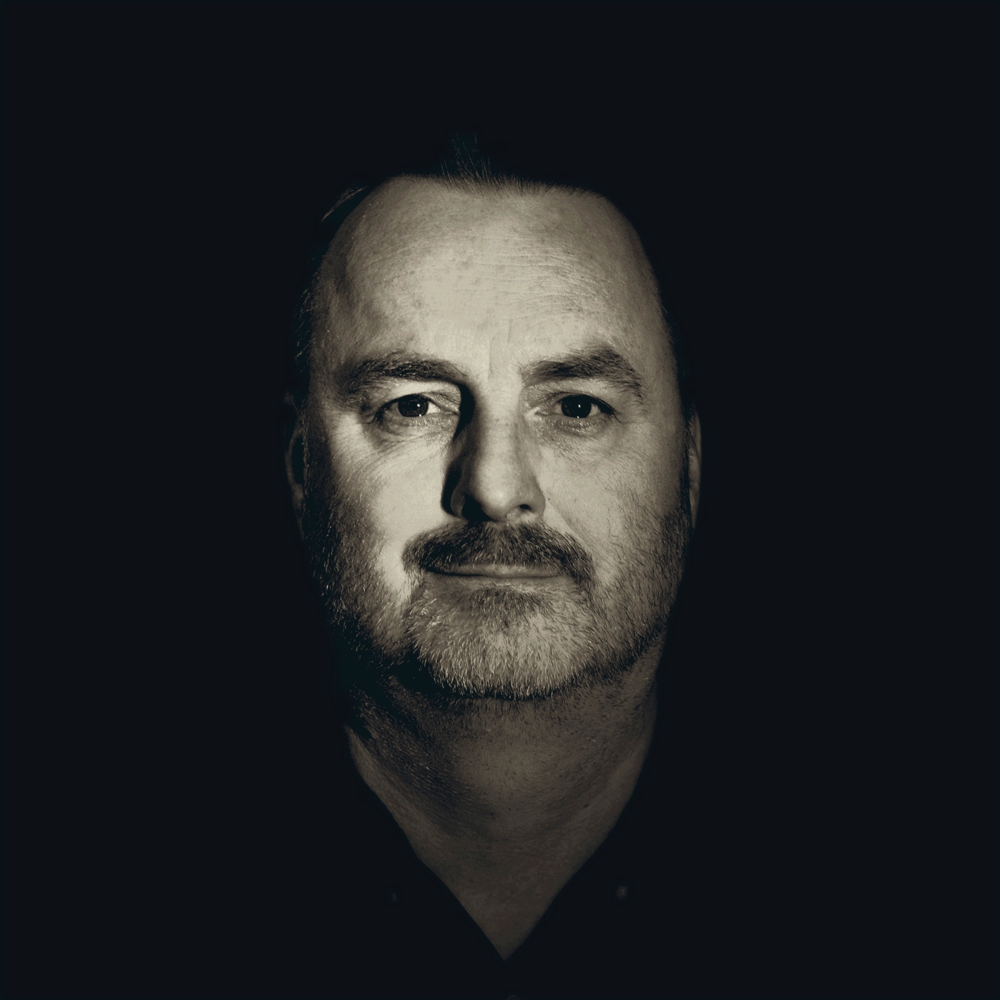 Accelerate your business now
From |LY| |CUR| monthly per user