Do It Smart – Keep Smart Documents in Your Company
People create many different documents within a company every day. At the same time, they receive a lot of documents. For example, meeting reports, budgets, invoices, orders from the client and supplier, or contracts.
Working with a large number of documents without a central system is administratively demanding, time-consuming, and problematic.
The 5 most common problems when working with documents:
1. Losing important documents
It is unprofessional and very unpleasant to have to tell the client again about the order or a copy of the contract.
2. Wasting time searching for documents
How many other more productive things could be done instead of performing a boring document search? And finding a colleague's document who went on a vacation? Nearly impossible.
3. Letting documents with different visual styles leave the company
Each document could look different, depending on who created them.  Unfortunately, this does not look professional or trustworthy to clients.
4. Sending uncontrolled documents
Sending documents without proper approval or control or at the proper time can cause many problems.  For example, an offer sent to a client late or without prior internal approval could cost your business both time and money.
5. Making mistakes in budgets because they are still made in Excel
Making a mistake is human. However, so much money can be lost by such a simple thing as a bad formula in Excel.
The above-mentioned situations cost time and add stress for the people on your team and ultimately money.
Smart Documents in Teamogy are a convenient and smart solution.
How do Smart Documents differ from ordinary ones? Here are the 8 key benefits of Smart Documents.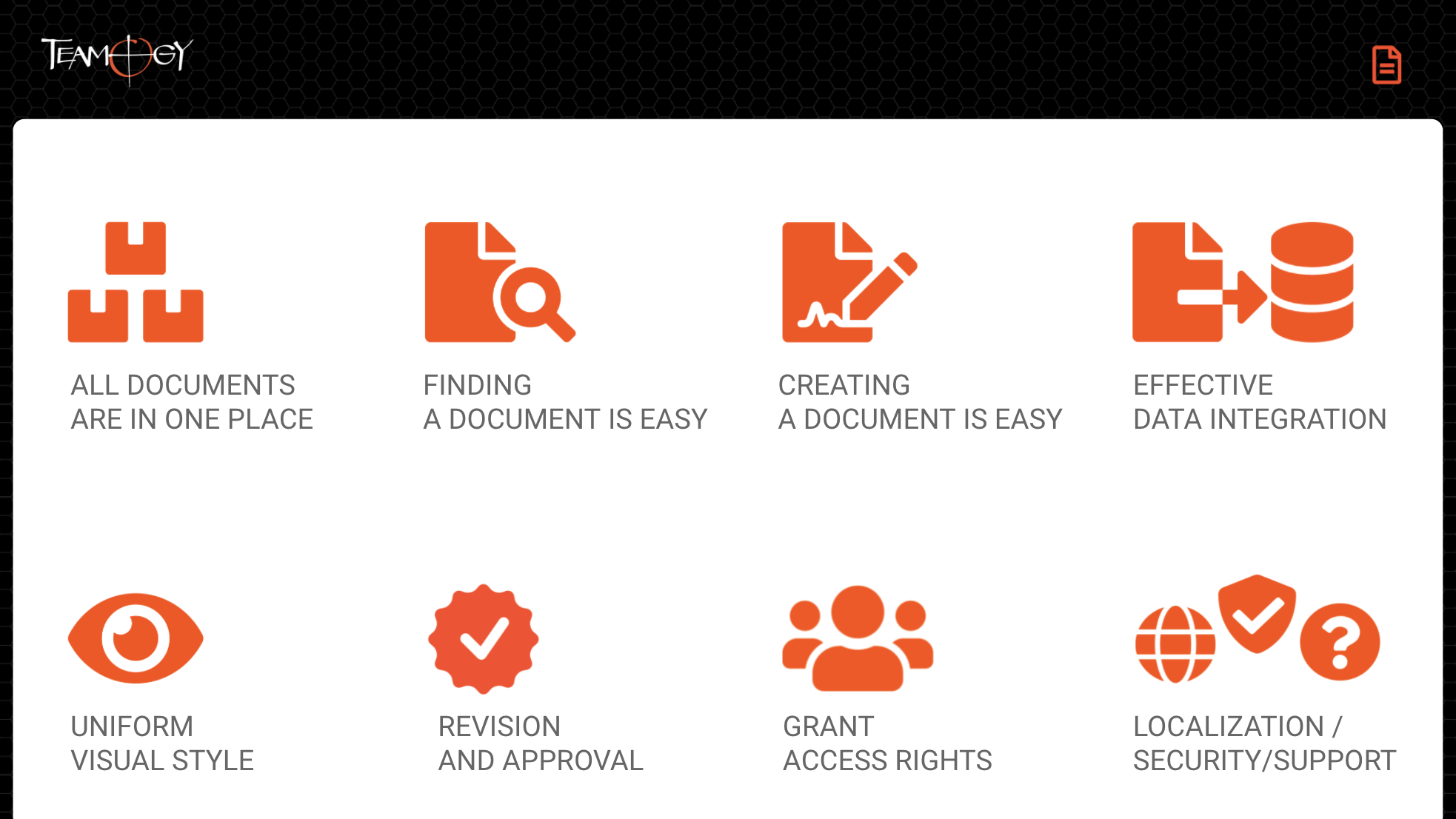 1. YOU HAVE ALL OF YOUR DOCUMENTS UNDER CONTROL AND IN ONE PLACE
Different types of documents (meeting reports, presentations, budgets) from different authors for different companies can be placed in one central location. You can also easily add an attachment or link to the Google Document or a file from external storage. In addition, you have access to the documents anytime and from anywhere.
2. IT IS EASY TO FIND A DOCUMENT
Another advantage of Smart Documents is that you can find them very easily and quickly! In as little as a few seconds! Really! You can easily organize and search for documents using various filters, tags, and categories. Even after several years of using the system, you will still be able to find the exact document you need very quickly.
3. IT IS EASY TO CREATE A DOCUMENT
You can easily create any document from a template or duplicate an existing one. Templates can also contain certain standardized texts (e.g., conditions on orders or budgets). You can then be sure that the document contains everything you need to protect the company's interests. There is also no danger that people in the team will forget to pass this information on or simply write it in a document. Of course, you can edit everything the same way you are used to from other common text editors.
4. YOU HAVE AN EFFECTIVE DATA CONNECTION BETWEEN DOCUMENTS AND OTHER PARTS OF THE SYSTEM
Another great feature of Teamogy is that the data from your documents is integrated with other parts of the system. What exactly does this mean?
This primarily refers to documents that contain financial information. For example, information from an approved budget is automatically transferred to the relevant Job. Once completed and invoiced, the financial statement and Job results are automatically transferred and are available in all financial Reports.
You do not have to waste time rewriting data in multiple locations, and you can avoid potential mistakes. Teamogy will take care of everything for you flawlessly.
5. ALL DOCUMENTS COMPLY WITH UNIFORM VISUAL IDENTITY STANDARDS AT ALL TIMES
Have you ever received a document from a company, but it definitely did not look like other documents you have received from them previously? Each document was in a different style. This does not look professional at all.
In Teamogy, you can easily set up a corporate print version or template of the document according to your needs. This is then used automatically by the entire team.
6. DOCUMENT CONTROL AND APPROVAL CAN BE CONVENIENTLY SET UP
An important feature of Smart Documents is the ability to set approval processes according to the individual needs of each company. This ensures that only checked, correct documents leave the company.
For example, a client budget or an order over a certain amount must be approved by the document author's supervisor. The person to whom the document has been submitted for approval or revision is immediately notified thanks to a system notification, and they can process the document quickly. This significantly minimizes the risk of documents with errors or omissions leaving the company.
7. ACCESS RIGHTS TO DOCUMENTS CAN BE SET ACCORDING TO THE NEEDS OF THE COMPANY
In each company, there are documents that are intended only for selected people from the team. You can easily set access rights with Smart Documents. Each document type can have a predefined group of people who can create, view, or edit it. In addition, you can set access rights for each document individually.
8. DOCUMENTS ARE STORED SECURELY IN A SYSTEM THAT IS LOCALIZED INTO THE LANGUAGE OF THE USER'S WISHES
Teamogy is fully translated into more than 30 languages and can be easily translated into others.
Teamogy has also prepared local financial settings, from VAT rates and currencies to other necessary local settings. All of this is available in more than 50 countries.
If you happen to need any assistance or guidance, you can contact our helpful online chat support team, who will promptly answer your question and properly advise you.
All records are also securely stored and regularly backed up. The security of your data is a top priority for us.
Are your documents chaotic and disorganized? This can easily be a thing of the past. If you are tempted to have company documents managed professionally, comfortably, and clearly, try Smart Documents in Teamogy. You will see that the whole team will appreciate it, from new hires to experienced colleagues.
All you have to do is write to us about your interest at welcome@teamogy.com or register and try Teamogy for free.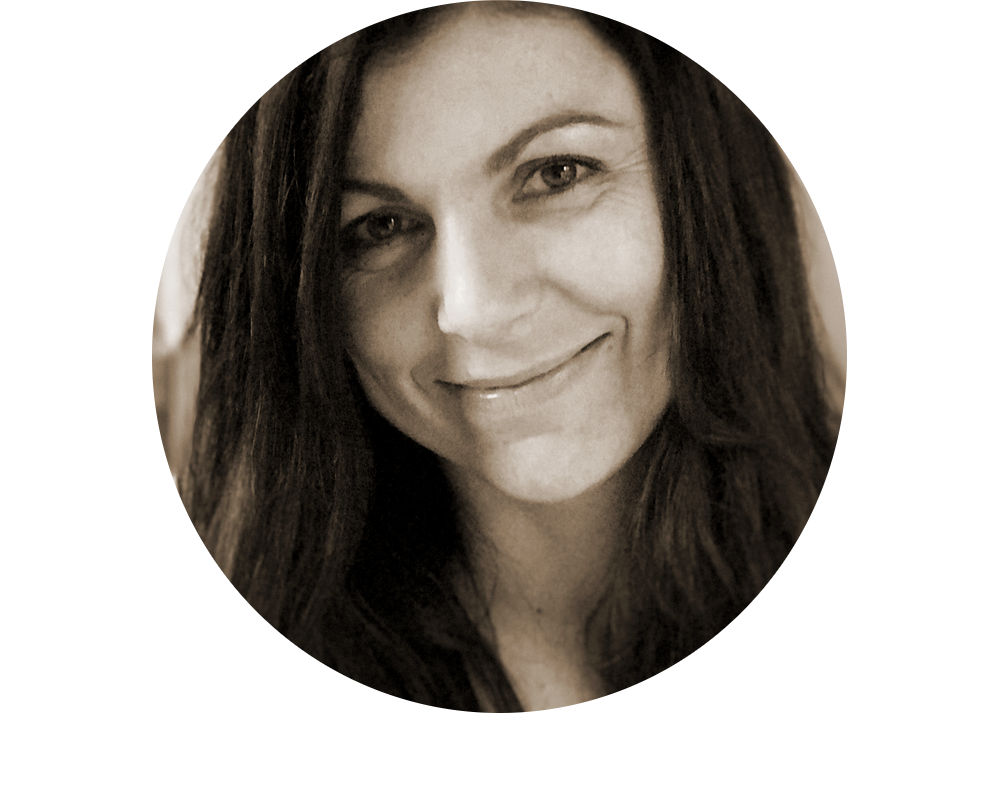 NAĎA ŠOLCOVÁ
Naďa is a member of the management team for AD-IN-ONE Europe. She specializes in coaching and marketing communication. She is a certified coach of ICF and ČAKO and the holder of the Direct Marketer of the Year award bestowed by the ADMEZ Association. She has been involved in marketing for over twenty-five years and coaching for the last seven years. In her free time, she enjoys sailing and is an active fan of modern gymnastics, which she participated in during her youth.
You might be interested in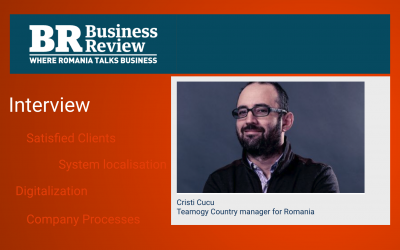 Teamogy is becoming an essential everyday tool in companies around the world. Why is it successful in getting clients in many countries? And what exactly does tailoring a system to a particular market look like?
read more
Don't miss interesting articles and tips
If you want to be among the first, please enter your e-mail. We will always try to send quality and interesting content for you.
Accelerate your business now
From |LY| |CUR| monthly per user