What's new in Teamogy 1.10
Release date 8th of March, 2019
Online chat with Teamogy support
Tables in documents: rows categorisation including summary on category row
Tables in documents: possibility to reorder rows (move row up/down)
Documents can be processed / routed based on document amount
Documents can be processed / routed based on person competences
TS report ordering – primary by job, secondary by date
Possibility to remove attachments
Speed optimalization for long list of companies
Company selection on documents – speed optimalization for long list of companies
Key improvements in pairing tool
Client invoice – composing client invoice in the same currency as quotation is composed
Filling information on new documents – TAB on keyboard can be used
Status on document with process – repaired
1. Online chat with Teamogy support
We are happy to hear from you. In case you have any problem or you just want to ask anything, feel free to use online chat with our support team. We are online during working hours from 9am to 5pm CET.
Chat window is placed in your Teamogy application in bottom right corner.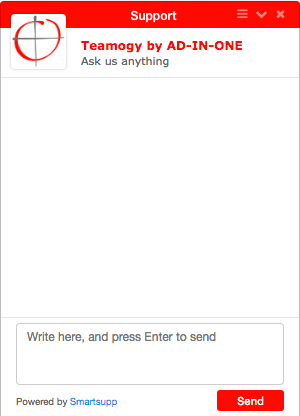 2. Tables in documents: rows categorisation including summary on category row
We've added a categorisation function to all documents with table – quotation, purchase order and sales invoice.
You can now organize more items under one category, collapse or expand and also see category totals.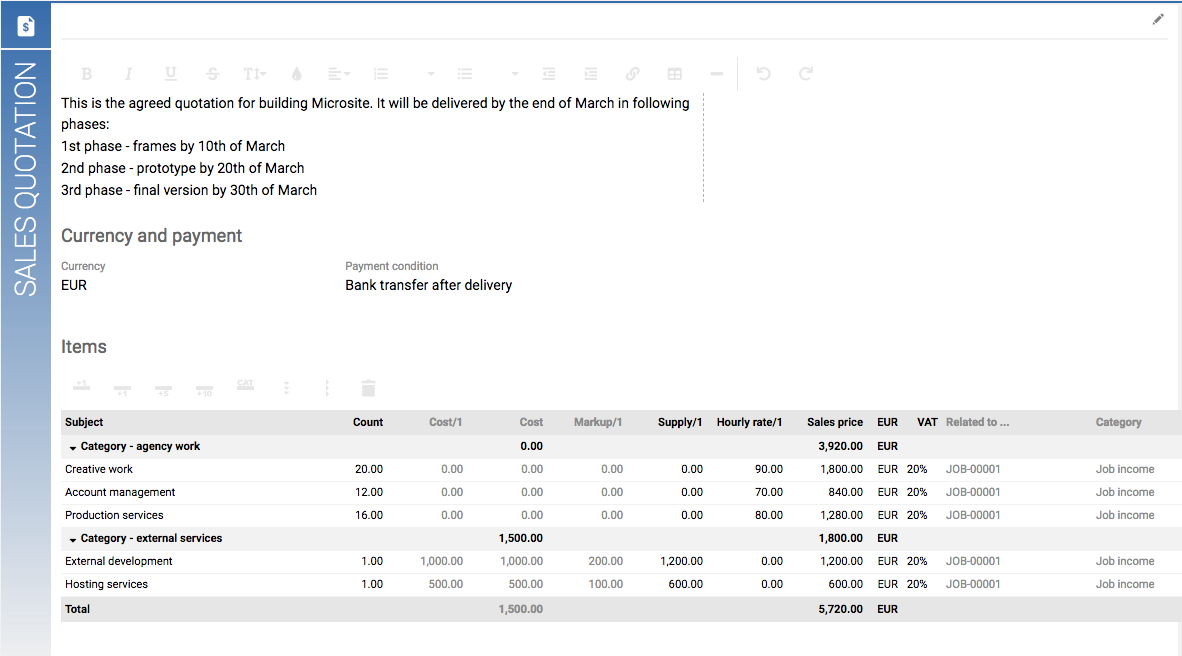 3. Tables in documents: possibility to reorder rows (move row up/down)
There is a new possibility to move rows up/down inside the table in quotation, purchase order or sales invoice.
If you need re-order your items, it's very easy now – just mark the row you want to move and use buttons MOVE UP / MOVE DOWN.

4. Documents can be processed / routed based on document amount or person competences
Teamogy allows to define financial competences for every user and therefore all documents can be processes based on this kind of information. It's also possible to process documents based on its total amount.
5. Timesheet report ordering – primary by job, secondary by date
Timesheets records are ordered by job and by date in Timesheet report. The document is well structured and can be easily shared with client.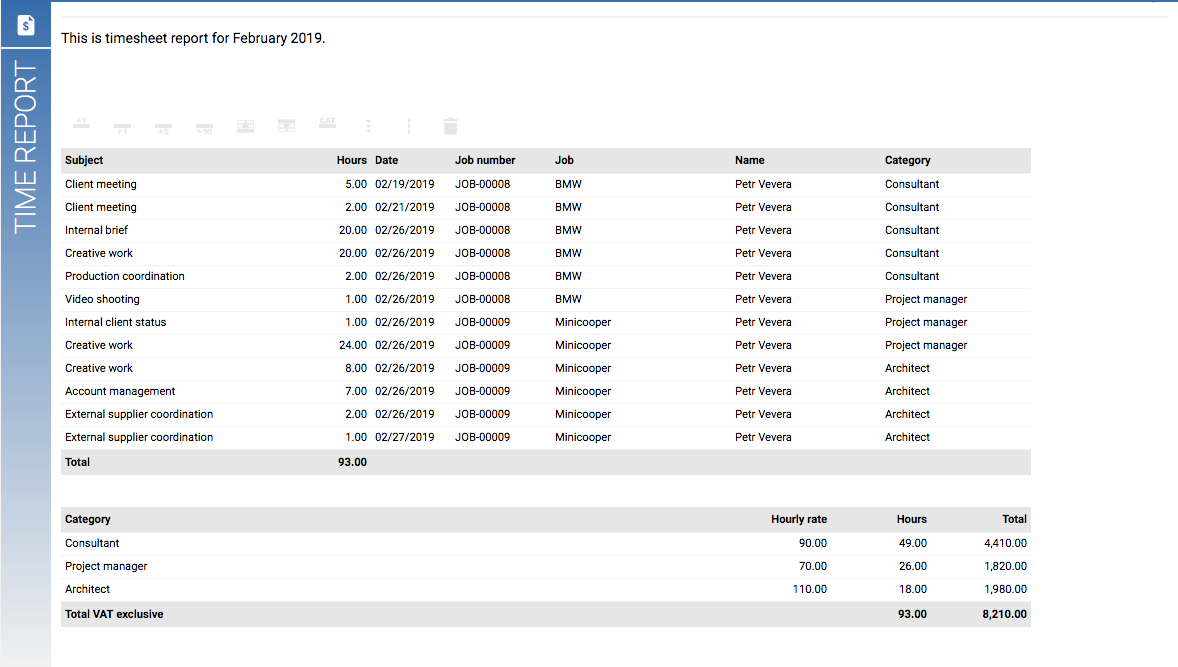 6. Possibility to remove attachments
Any attachment can be removed now. Just move the mouse over attachment and use the basket icon.