What's new in Teamogy 1.11
Release date: 2019-03-15
Online chat has been moved to orange icon in top right screen corner
Warning when leaving unsaved page (possible to enable/disable this warning in personal preferences)
Easy time report from the job
Possibility to add comments inside the job
Possibility to activate new "Details" column in quotation
Time recorder – view My jobs added for easier time reporting
First time records im Time recorder are cut – FIXED
missing DRAFT information on documents in views – FIXED
"enter" in process dialog causes error message – FIXED
rounding error in count of pieces – FIXED
other small bugfixes
1. Online chat moved to orange icon
The online chat with ou support team has been moved to top right corner. Click the orange bubble icon to start talking to our support team.
We are looking forward to hear from you.

2. Warning when leaving unsaved page
We have added a warning message when leaving unsaved page. You can activate this message in your User area.
If you activate this functions, you will not lose any changes.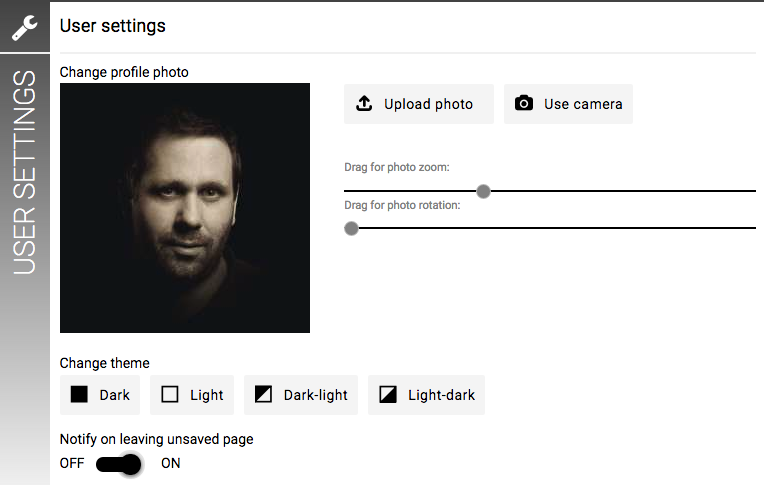 3. Easy time report from a job
A new button "New time record" is added inside the job. As all job data are automatically filled into new time record, this button makes time reporting even easier.

4. Comments available for a job
In every job there is a new space for detailed comments. Type anything you want to remember about the job.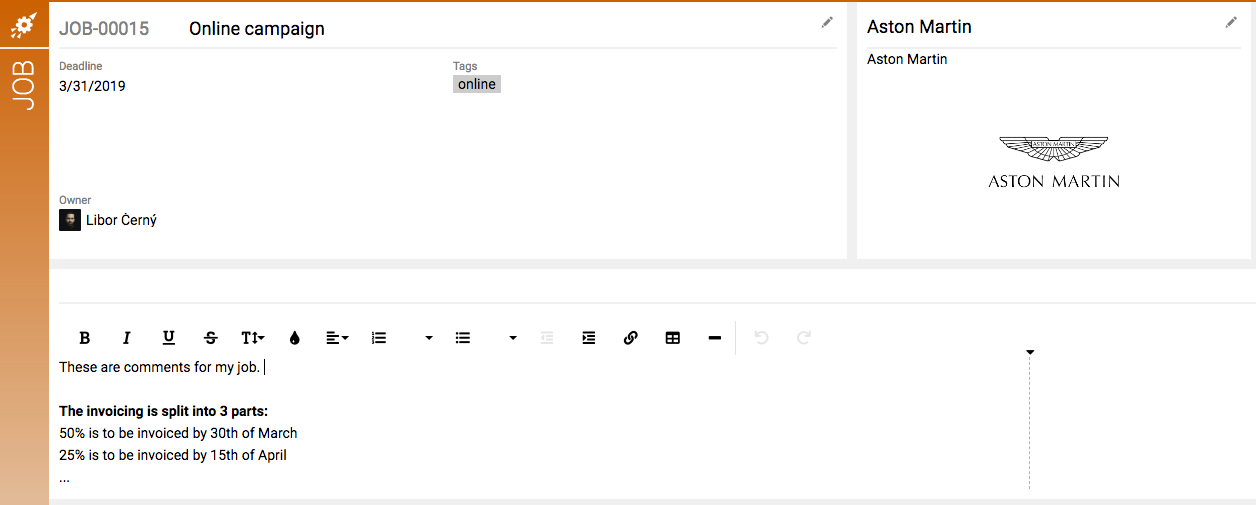 5. Possibility to activate new column in Quotation
If you wish to separate item subject and its detail description in Quotation, you can activate a new column "Details". Feel free to contact us for activation of this column.