What's new in Teamogy 2.12
Release date: 2019-08-20
 Uncertify Company
Job table redesign and new information for financial documents
Prepayment invoice straight from Proforma Invoice
Printing overview – fixed printing errors
Job printing overview – better printing overview in job
1. Uncertify company
Did you certify a company and now you would like to remove the certification? We would like to introduce you a improvement – Company uncertification button. Remove certification by clicking on button Company uncertification easily.

2. Job table redesign and new information for financial documents
Job overview looks fresh now! Do not miss new informations about documents in job overview! There is number of document, name of supplier/client and process status. Due to this function you have better overview about the Job in general!

3. Prepayment invoice straight from Proforma Invoice
Do not waste your time and work efficiently! Many financial teams will appreciate this function.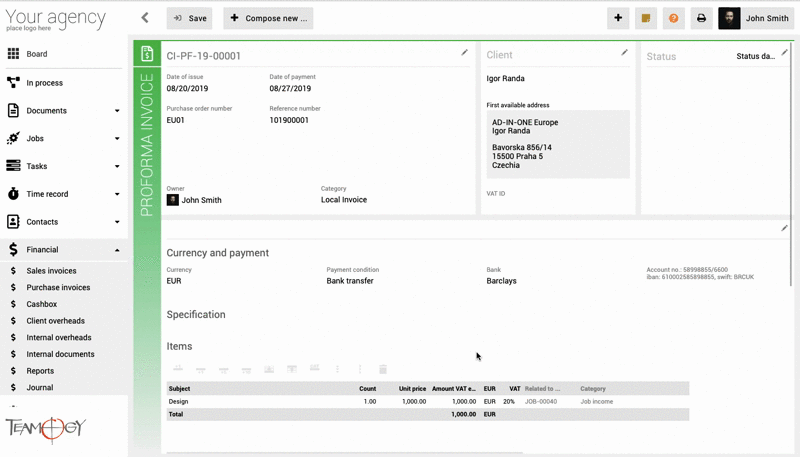 1. Printing overview
There were a couple of errors in printing overview. We got better the printing overview for you and fixed all problems.
2. Job Printing overview
Job overview looks fresh & Job printing overview looks fresh also.