What's new in Teamogy 2.17
Release date: 2019-11-12
Font & Zoom – Zoom & Unzoom or change font according to your own needs
Better Export
Information Bubble
New Time Record option added to side panel
Second Merk Phase
Own Job Report
Document's layout changes
1. Font & Zoom – Zoom & Unzoom or change font according to your own needs
We are pleased to introduce you option to change font in the system. Regarding the zoom we recommend you to have the zoom 100 %. Because we have had issues with the zoom.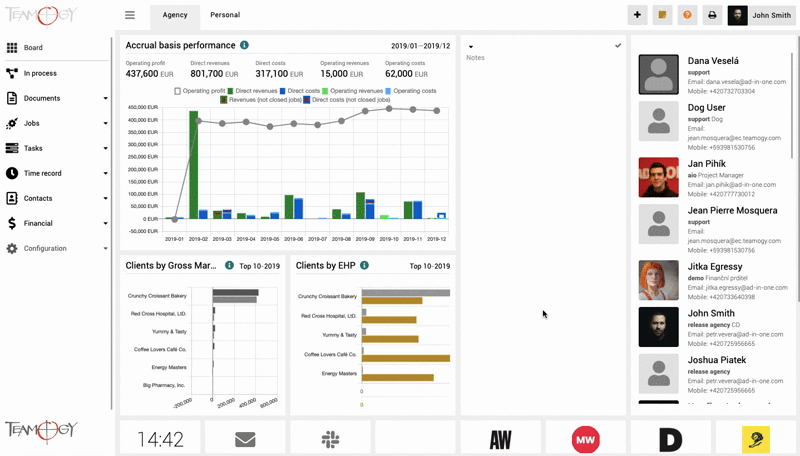 1. Better Export
We have prepared several job export improvements for you. This version offers you export with all datas from Views.

2. Information Bubble
Teamogy offers you option to get you know information about any job, client overhead & internal overhead comfortably! The bubble on the pictures includes: Job number, Job name, Client, Brand and the owner of the job. These informations can be various & depend on type of the project.

3. New Time Record option added to side panel
New way how to make a New Time Record! This function is avalaible in Time Recorder, Task List, Task Status, Job List, Job Status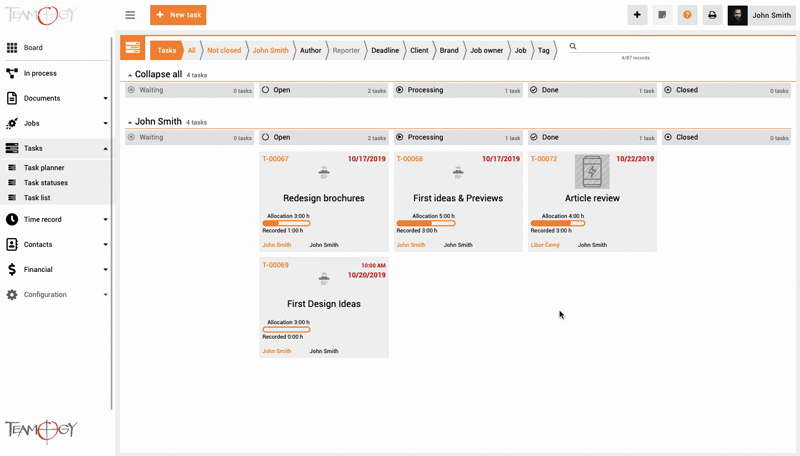 4. Second Merk Phase
You can create Contact while you are creating a new document. It is another way how to work fastly! It is valid only for czech & slovak region.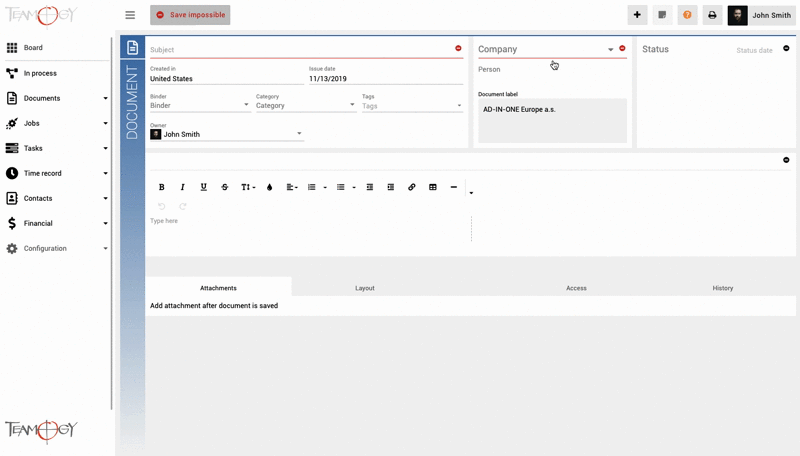 5. Own Job Report
We have prepared new view for you! You will see your jobs. It means that you are Owner of the job.
6. Document's layout changes
There are new options in document's layout regarding the table. You can now add the column Details into the table or Price included the VAT.