What's new in Teamogy 3.1
Release date: 2020-03-07
Text editor improvement
New version of Task Planner
Cancel or Revoke Cancelling
Mentions in Comments
"Status" views optimalization
Stickers reconstruction
P&L Report improvements
Document work optimalization
Drag & Drop in Time recorder visual improvement
Keyboard shortcuts
Search improvements
Other improvements
1. Text editor improvement
We have improved the text editting on Teamogy's documents, jobs, invoices, etc.
Add images or files straight to the text (10 MBs restriction)
Checkboxs added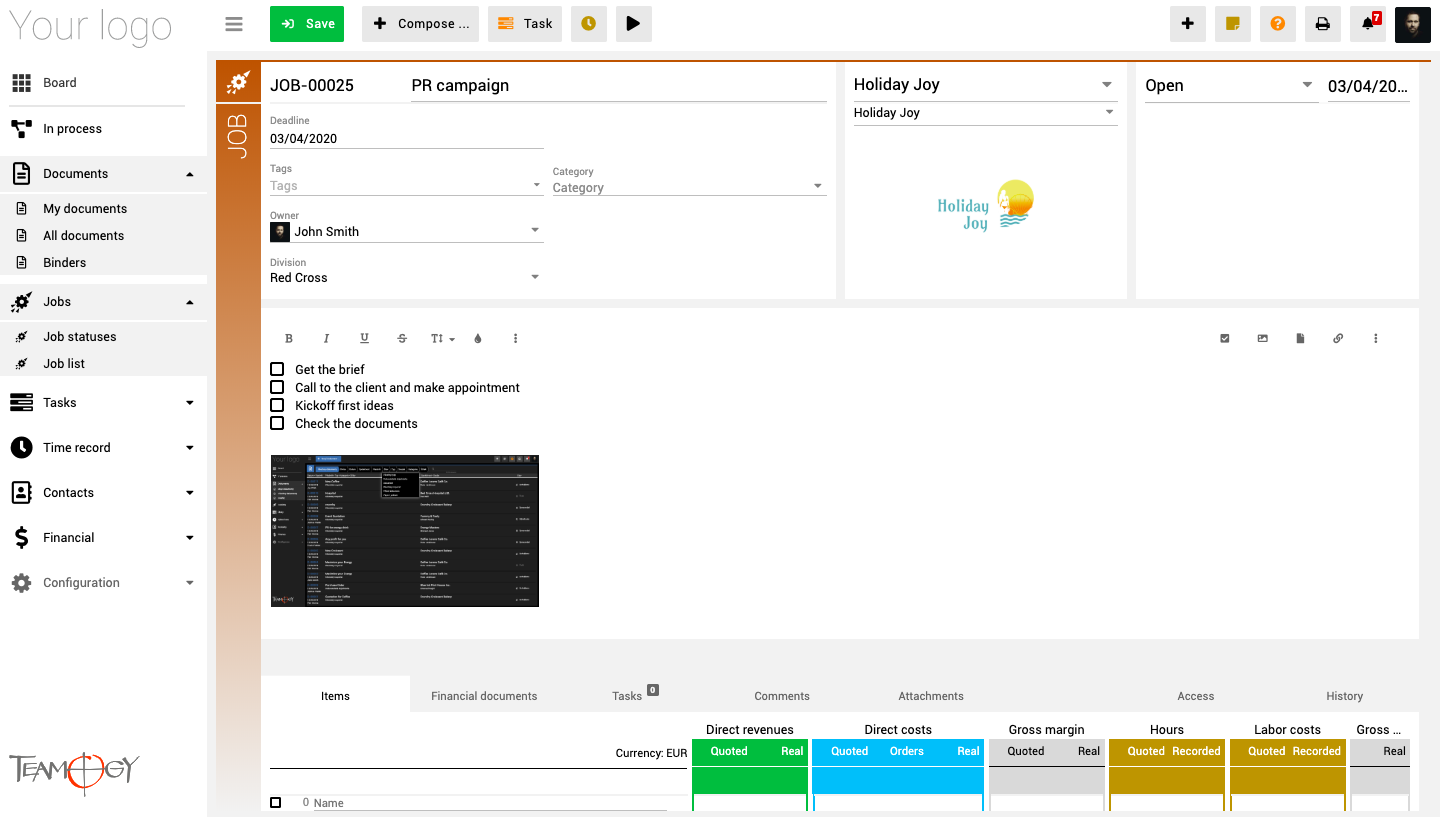 New option to add and edit tables, links and symbols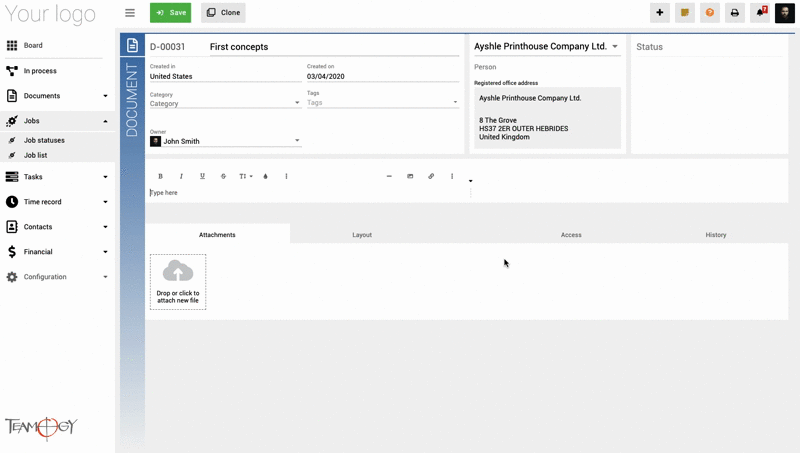 2. New version of Task Planner
The new version of the Task planner has been delivered. We focused mainly on the speed of work with the planner.
Changes that you would like to know:
Display more task on one screen
Faster work with Task planner
Extended Time period (from 1 week to 8 weeks)
Status change of the task in the Task planner
Time Record in the Task planner
Time capacity of the employee is reduced by the approved absence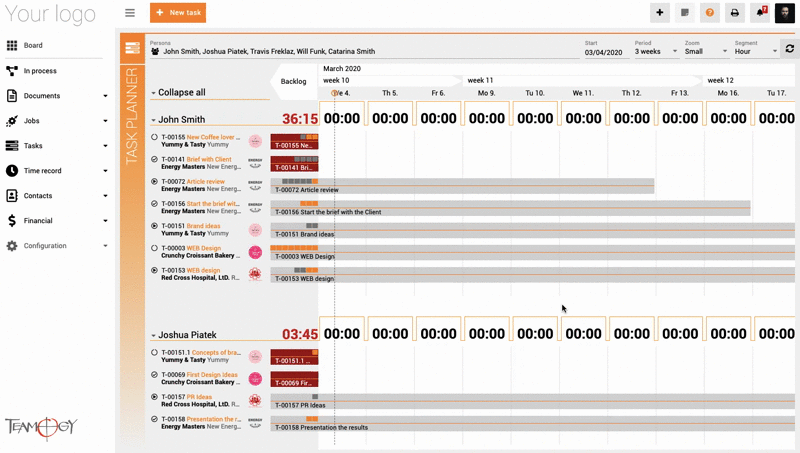 3. Cancel or Revoke cancelling
From now you can cancel Invoices, Quotations, Orders and Absences by the new cancel button. The rights for the button needs to be set. Groups Supervisor, Finance Supervisor, Finance can see this button in Default.

4. Mentions in Comments
We have added a popular function to the Teamogy. From this version you can mention someone in the comments. Just type @ and intinial letter of the name, who would you like to mention, and send it to the comments. The mentioned user will receive notification about that.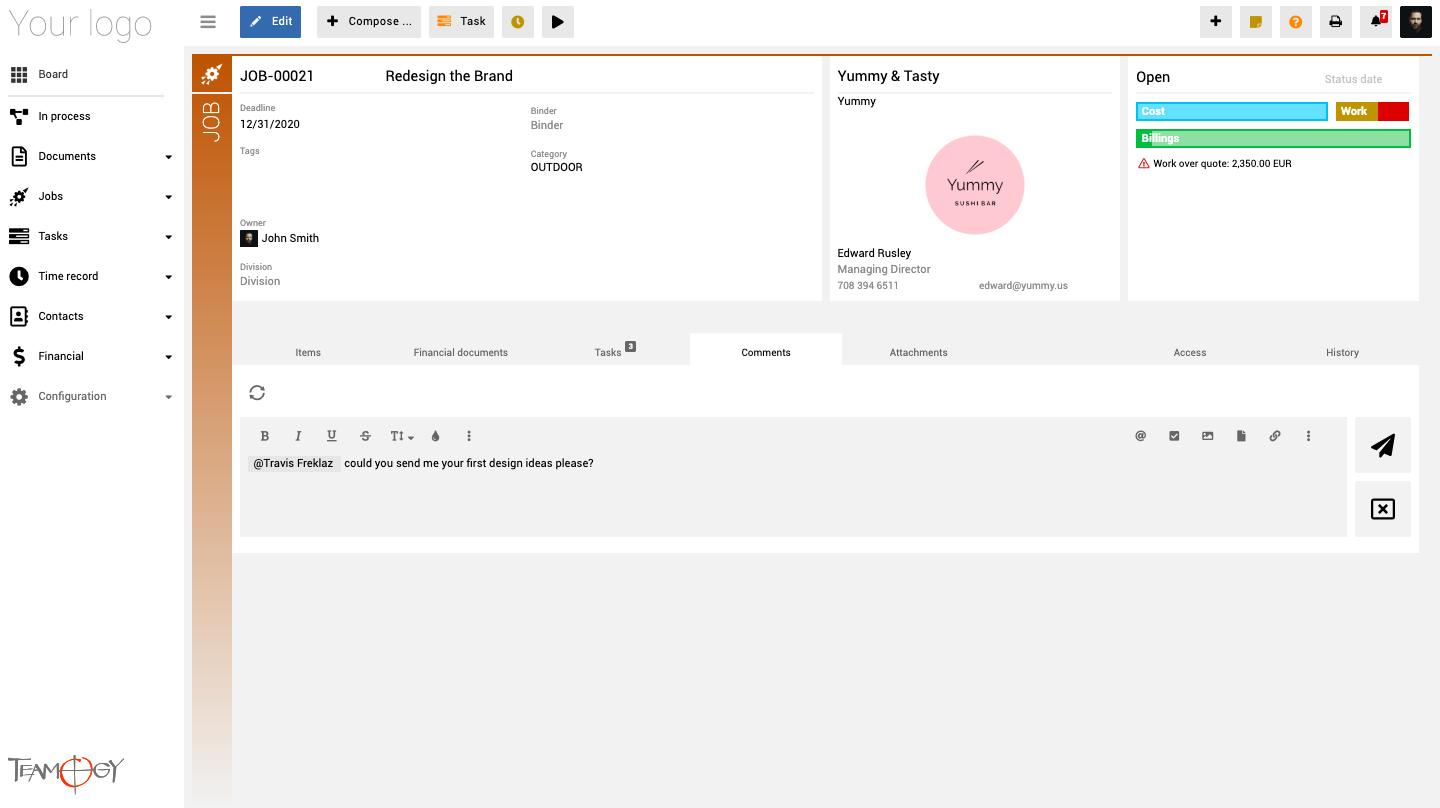 1. Status views optimalization
These views are much faster now.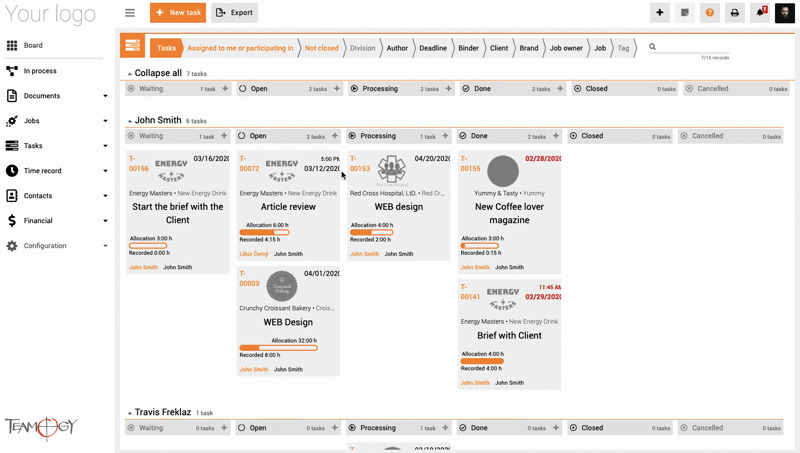 2. Stickers reconstruction
We have fixed few bugs of the Stickers:
There is always the name of the sender on the sticker
Removed forwarding errors
Removed bugs with non-displaying in the modal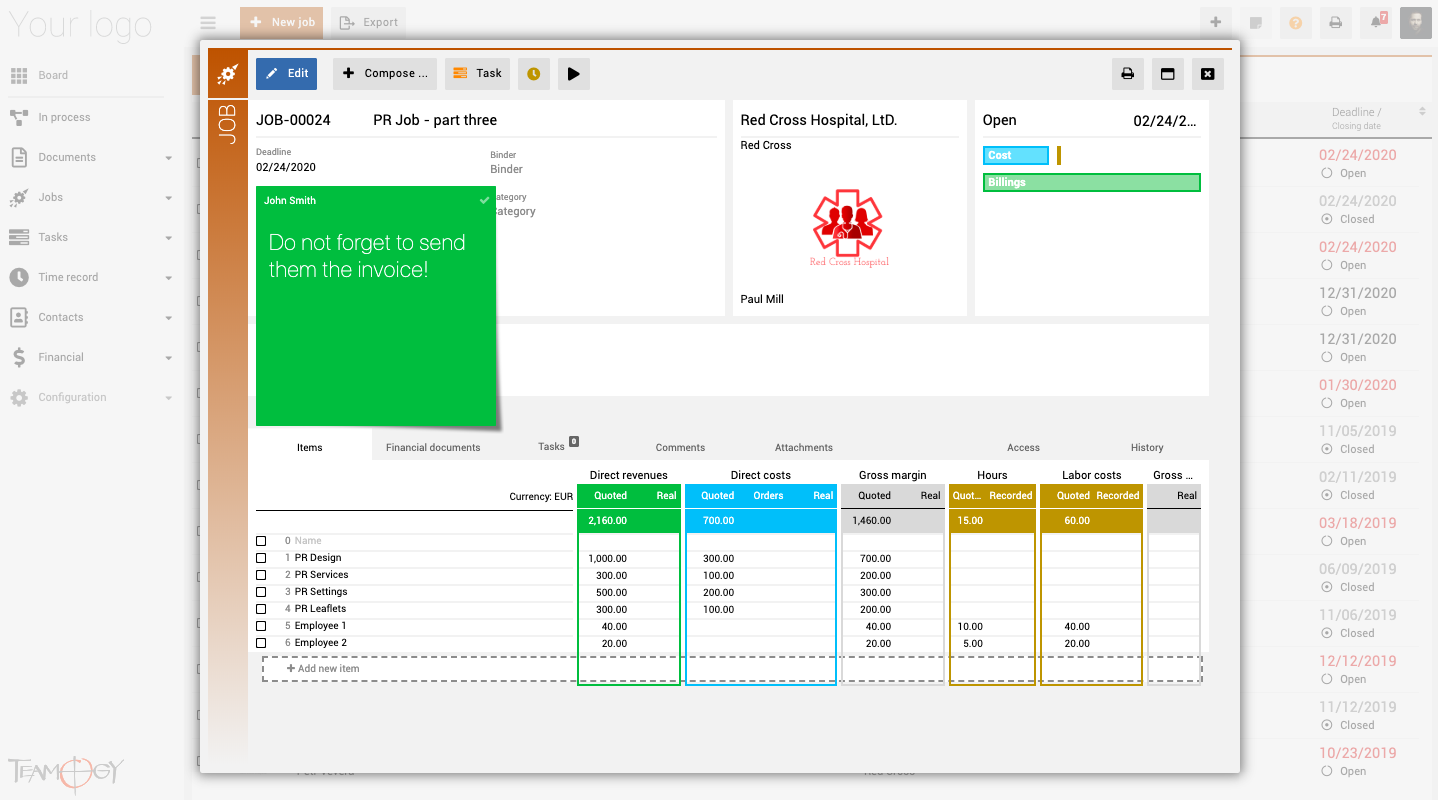 3. P&L Report improvement
We have added into P&L Report the option to see costs/revenues from particular supplier to the particular client and check the remittance.
4. Document work optimalization
Sometimes it was very uncomfortable to work with the documents, where are many rows in the table, the work with the document was very slow and the save took really long time. Now it's solved.
5. Drag & Drop in Time recorder visual improvements
We have delivered visual Drag & Drop improvement in Time recorder.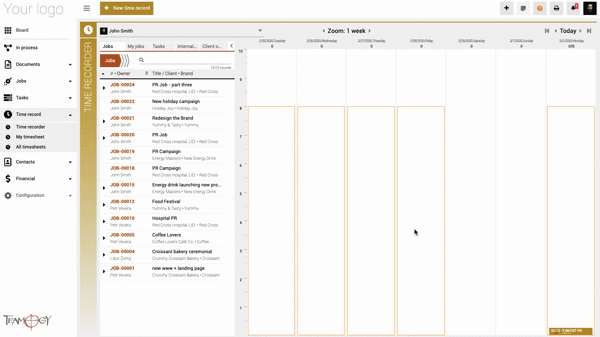 6. Keyboard shortcuts
Use the Keyboard shortcuts in the Teamogy.
CTRL (CMD) + S = SAVE
ESC = Close the modal
7. Search improvements
We have improved search. Search by the registrations details or the name in Contacts, by the document's number, etc.
8. Department and Division in filters
You can filter by Department and Division in many views.
9. Other improvements
We have delivered also few other improvements. Here are few of them:
Alphabetical order according to your language
Removed restriction of count 0 in Sales quotation
Notifications from all Legal entities, where the user has the rights
Optimalization
Set colour instead of brand logo
Opportunity to configure who can reopen the closed jobs