What's new in Teamogy 3.2
Release date: 2020-04-09
Attendance – Check-in and Check-out
New functionalities in user area – password change, signature upload and language change
GEMS – share documents through entities
Views with much data are accelerated
Edit table – frozen table header
Edit non-editable fields – Document number etc.
Attachment – the date of upload
Time recorder – reduced allocation by Absence
Comments area added into all documents
New type of document – Contract
New notification types added into Teamogy
New cash operation – Cash bill of sale
Updated terminology in Cashbox
1. Attendance – Check-in and Check-out
[Attendance is switched off in the default. Contact our Support if you want to activate this functionality.]
We are pleased to announce that we have delivered Attendance into Teamogy.
Enter Check-in and Check-out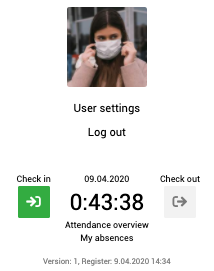 Check daily and monthly Attendance of your team. You can find the Attendance view under folder Financial.
2. Changes in user area
We have delivered changes into the user area. There are new functionalities – password change, signature upload and language change. Other functions have been retained.
3. GEMS – share documents through entities
We have added the special section GEMS into Teamogy that is shared through all your company entities. GEMS are long-term valid documents and should not fit into a large number of other documents, easily traceable and specifically categorizable. You can share Case studies, Findings, Knowledge, Materials for New members and your company Rules through all legal entities in the environment.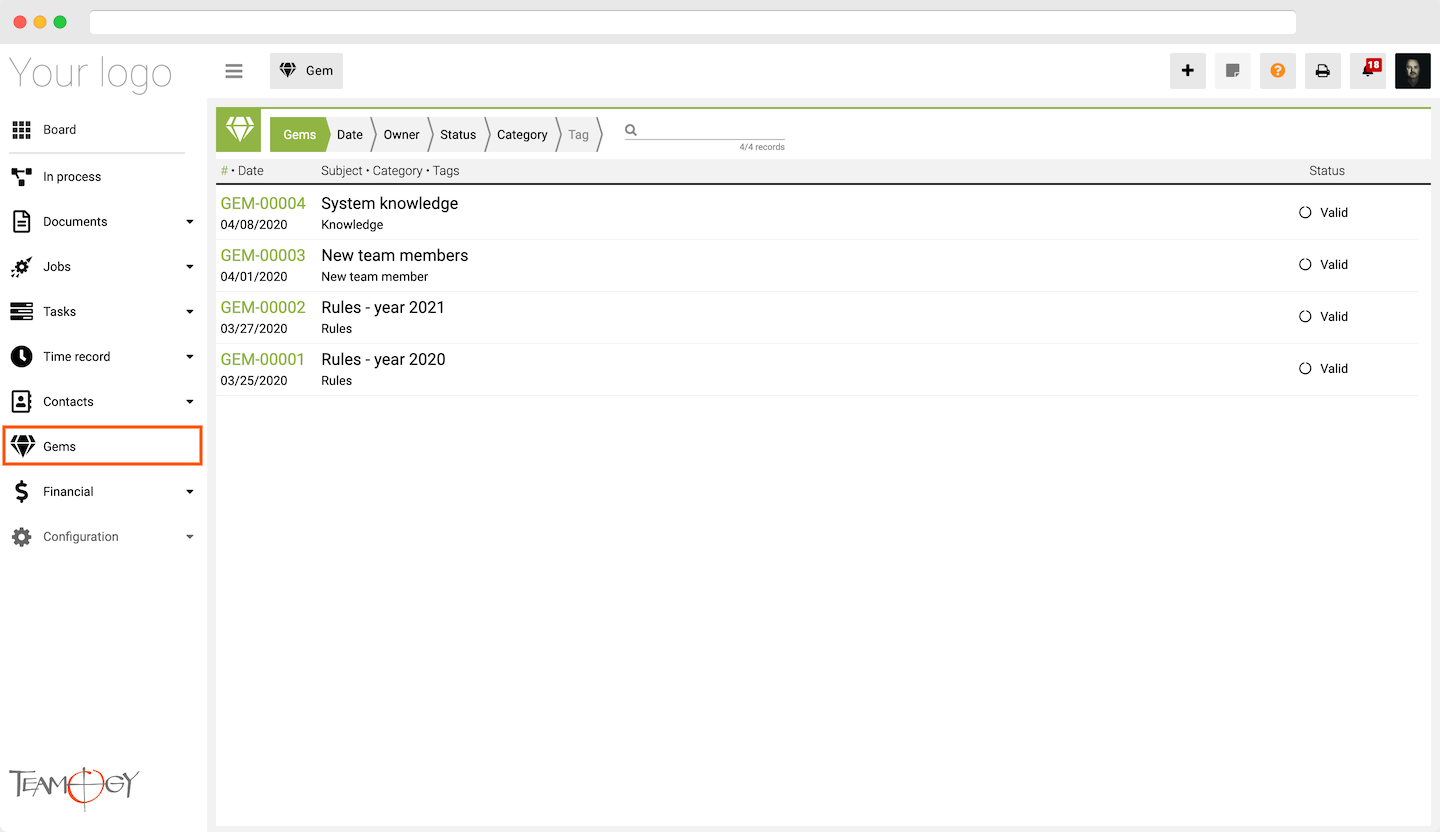 1. Views with much data are accerelated
A views, which contain much data are much faster now! I hope you will appreciate this improvement, because it will make your work with the system smoother and more comfortable.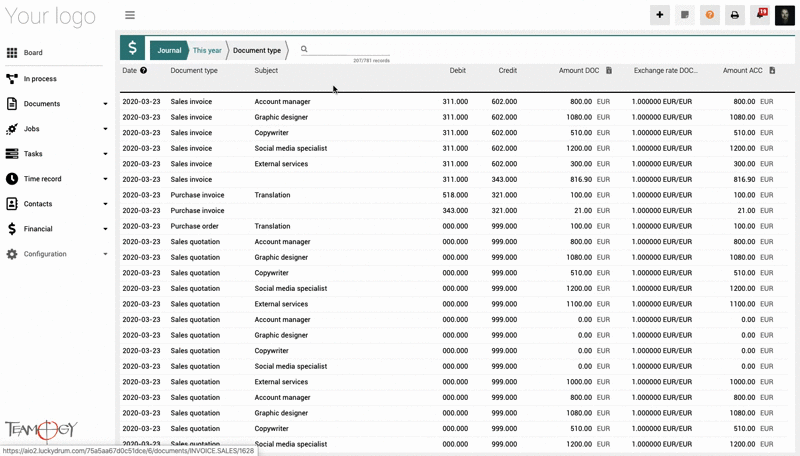 2. Edit table – frozen header
When you scroll down through the edit table, the header of the table will remain frozen at the top of your screen. Look at the GIF below.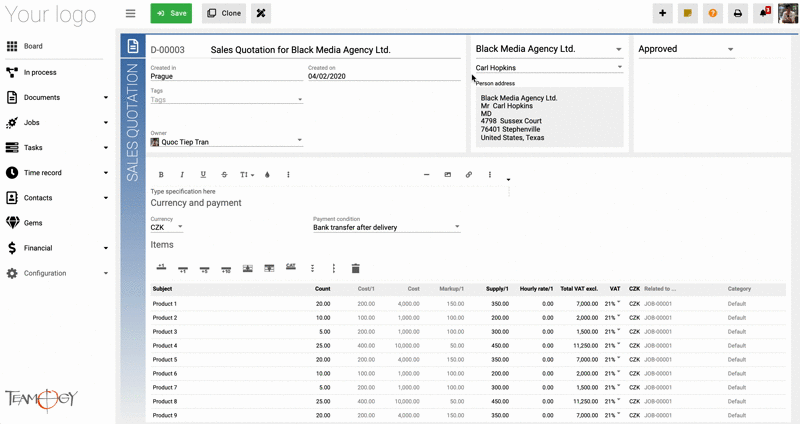 3. Edit non-editable fields
We have added the option to edit the number of existing Invoices. Default roles that can edit the number of Invoices are Supervisor, Finance Supervisor or Finance.

4. Attachment – the date of upload
Each attachment in the system has the visible date of upload.

5.Time recorder – reduced allocation by Absence
The capacity of allocation in Time recorder is reduced by approved absence.
6. Comments area added into all documents
We have added Comments into all documents.
7. New type document – Contract
We have added another type of the document into the Teamogy – Contract.
8. New notification types added into Teamogy
Teamogy will notify you about two new types of the activity. The first one is Company certicifation. If you are responsible for the certification, the system will notify you. Also tasks' participants will receive notifications.
9. New cash operation – Cash bill of sale
We have added new cash operation – Cash bill of sale that can be paired to the job.
10. Updated terminology in Cashbox
We have changed the terminology of cash and card operations in Cashbox.
| | |
| --- | --- |
| From | To |
| Card reimbursement | Card bill reimbursement |
| Card transaction | Card payment |
| Bill reimbursement | Cash bill reimbursement |
| Cash debit | Cash payment |
| Cash credit | Cash receipt |