What's new in Teamogy 2.16
Release date: 2019-10-18
Comments – communicate about tasks or jobs with your colleagues easily
Tasks in Job & Client Overhead
Better Job Export
Signature
Editable Tabs
Counterparty Reference & Invoice number in Purchase Invoice view
1. Comments – communicate about tasks or jobs with your colleagues easily
This feature gives you option to leave Comment regarding the job or task. Comments are placed directly in Job overview (Client Overhead) or Task on the Tab Comments. Now you can have all comments from team members together.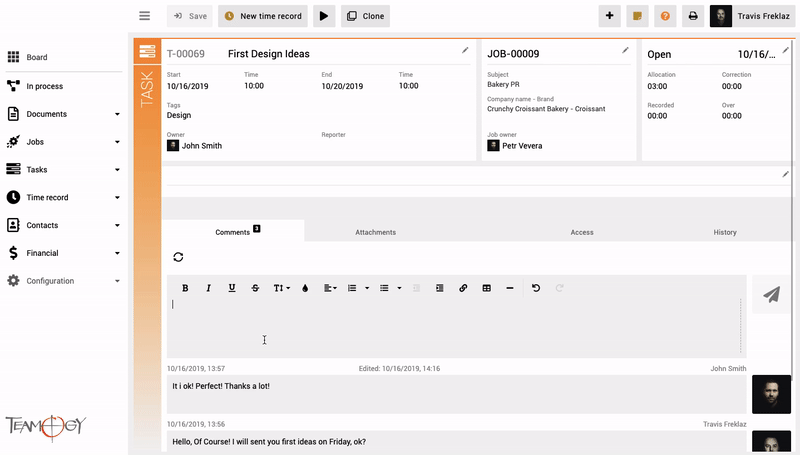 1. Tasks in Job & Client Overhead
You can review and access all tasks related to job directly from the job. Now you have a full overview what is happening with your jobs.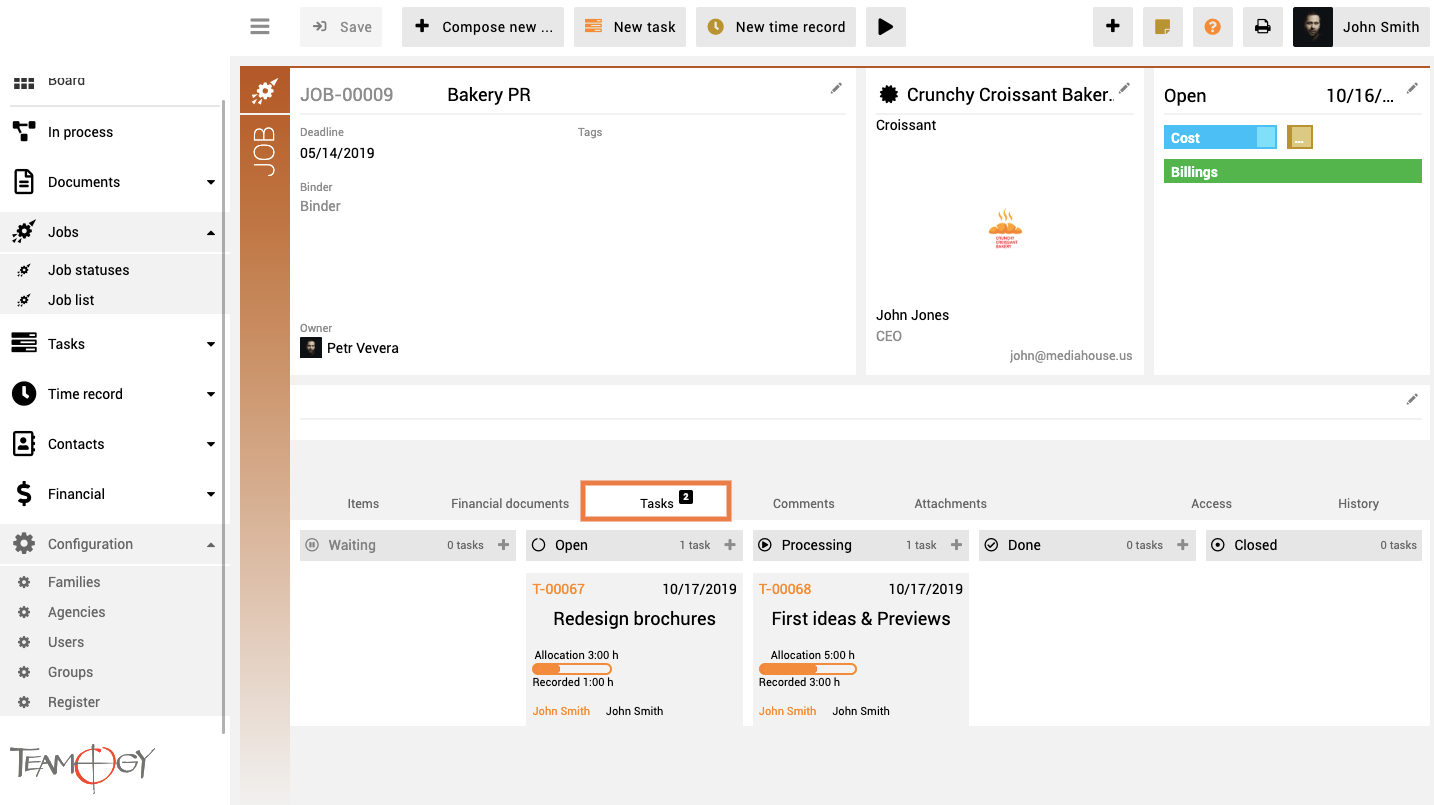 2. Better Job Export
We have prepared several job export improvements for you. This version offers you export with all datas from Job View.

3. Signature
Teamogy will automatically add your signature at the end of the issued document. Signature is customizable like everything in our system. This feature allows you to insert a company's stamp or anything else you would like.
4. Editable Tabs
Would you like to have any view from the system on the tab? Teamogy can do it now! For example in Binder you can have tabs with All Documents & All Jobs, which are included in the Binder, etc.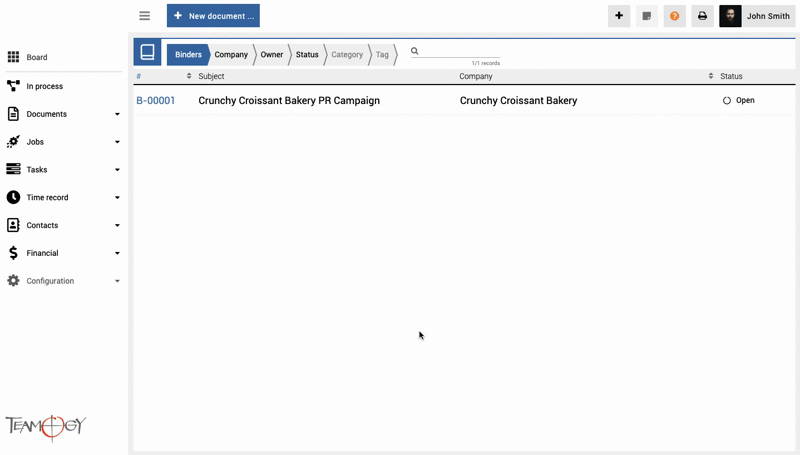 5.  Counterparty Reference & Invoice number in Purchase Invoice view
We have added Counter Party Reference & Counter Party Invoice Number into the Purchase Invoice view.