People's time is a key asset of any agency, and therefore, needs to be handled with great caution. Many agencies often find themselves trapped in excessive client care. Very often they are key clients in terms of gross margin, so we feel that everything is fine. But does our excessive care lead to profitability?
Teamogy offers a wonderful overview of all clients sorted by gross margin. As a supplement, gross profit is shown – it is the difference in gross margin and cost of reported hours. Are the clients with the highest gross margin the most profitable? If not, wouldn't it be good to learn how to sell to such clients more hours? Or work these hours for another client?
Example of a client with the highest gross margin and negative gross profit – see Red Cross Hospital.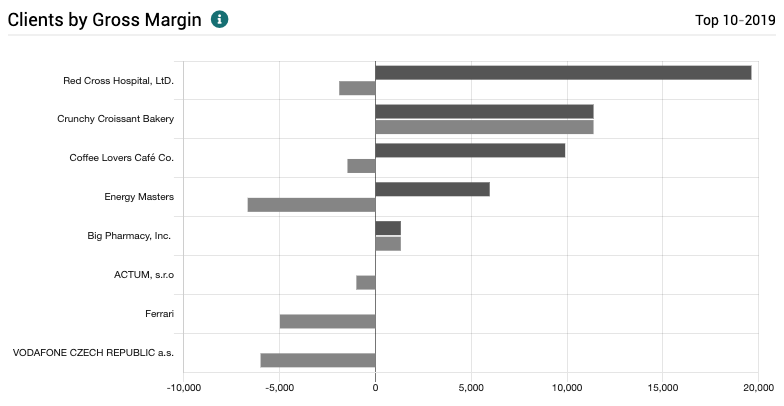 Account managers should have the skills to negotiate with the client and do their best to achieve not only a high Gross margin but also a reasonable Gross profit.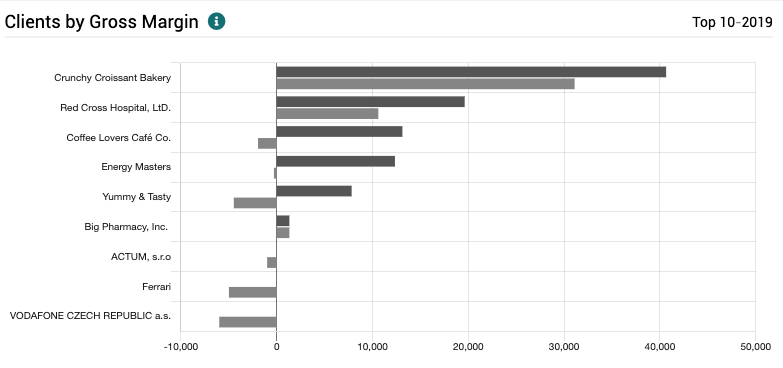 Get in Touch
If you have problem or need further assistance, do not hesitate contact Teamogy Support. Use online chat (inside Teamogy or everywhere on www.Teamogy.com in the lower right corner) and you will get prompt reply.