This functionality in Teamogy allows the company to track and monitor attendance of their employees. It shows how much time each employee spends in work each day. Attendance enable you to track late arrivals, early departures and time taken on breaks.
To find your Attendance overview, you need to go to the left navigation menu. You will find it under section Financial.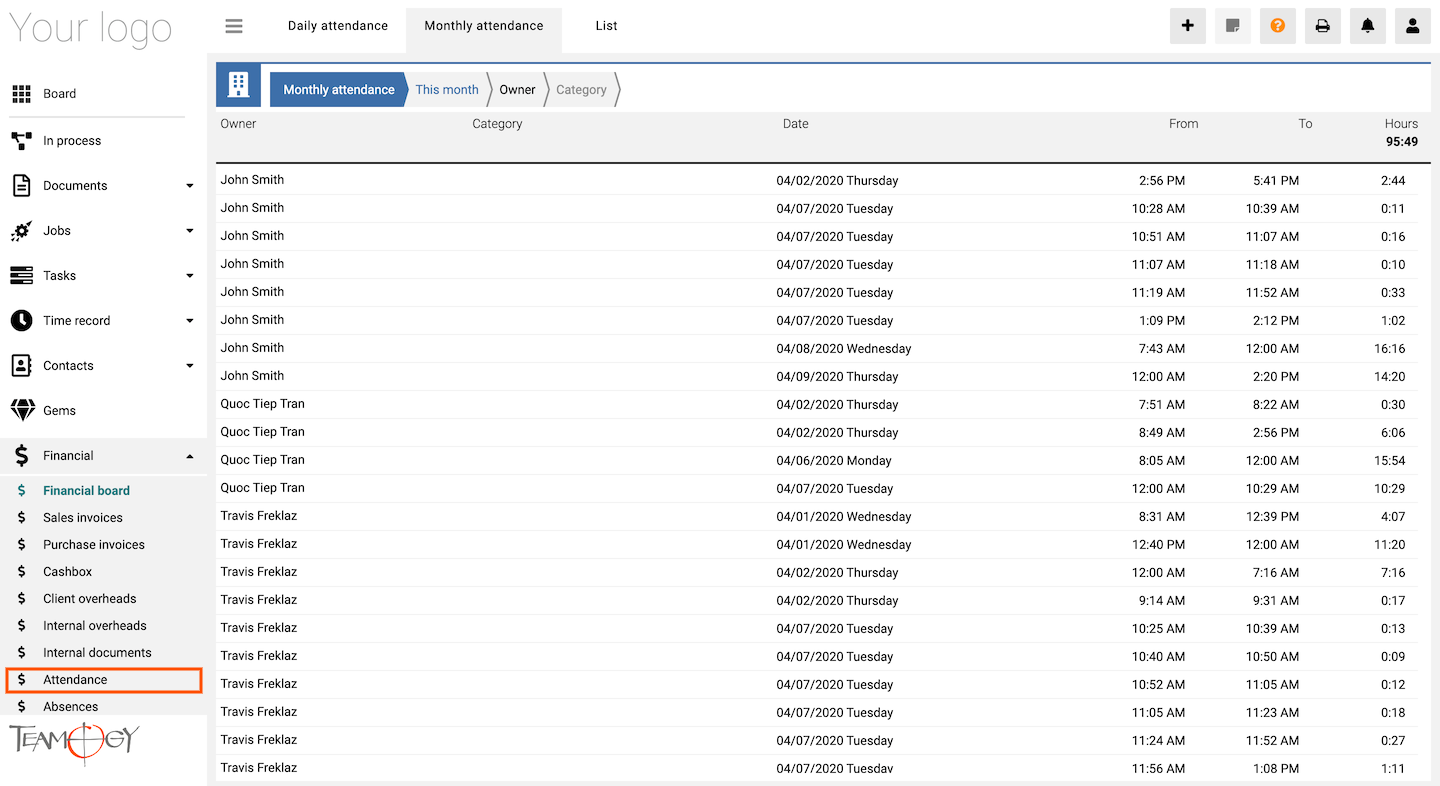 Attendance in Teamogy allows you to clearly display attendance of the team. If you want to check the attendance of your employees separately, then use filters Date and Owner. Check the GIF bellow.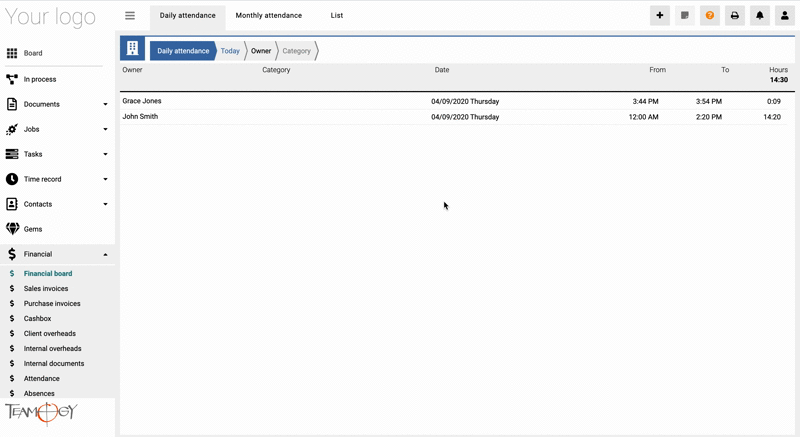 Get in Touch
If you have problem or need further assistance, do not hesitate contact Teamogy Support. Use online chat (inside Teamogy or everywhere on www.Teamogy.com in the lower right corner) and you will get prompt reply.