Teamogy has also perfect features for financial management. Cashbox is a overview of cash and card transactions. Our Cashbox in Teamogy is divided into two parts. First part is called Cashbox. There are all cash transactions of your agency. Switch to card transactions simply by tab in Cashbox view.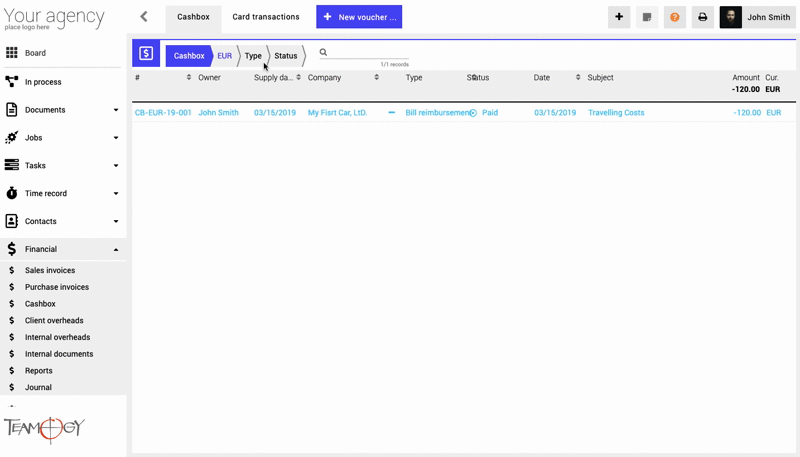 The biggest plus of this feature is having all cash & card transactions clearly and organized in one place. In Teamogy.  Thanks to this feature you will see all your transactions. Teamogy also offers you a information about amount in Cashbox.
We have few types of transactions in Cashbox: Card bill reimbursement, Card payment, Cash bill reimbursement, Cash payment, Cash receipt or Cash bill of sale.
As we have said before, we would like to offer you quick & easy system. That is the reason why we distinquish between Cash Credit and Cash Debit transactions. Cash Credit (+) are written in green letters, Cash debit (-) are written with blue letters..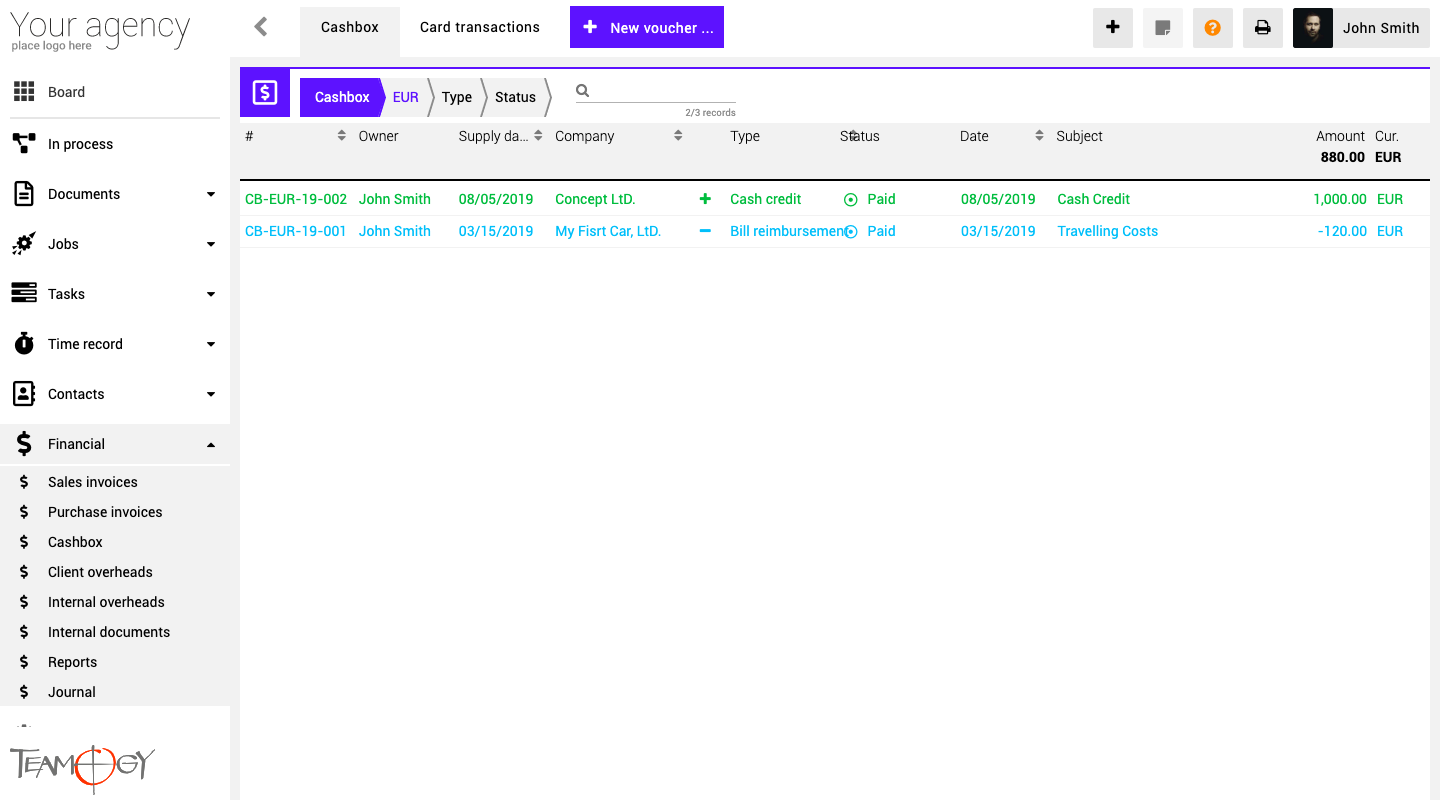 Do you receive payment in different currencies? It is not a problem for your Cashbox. Switch by filters between different currencies easily.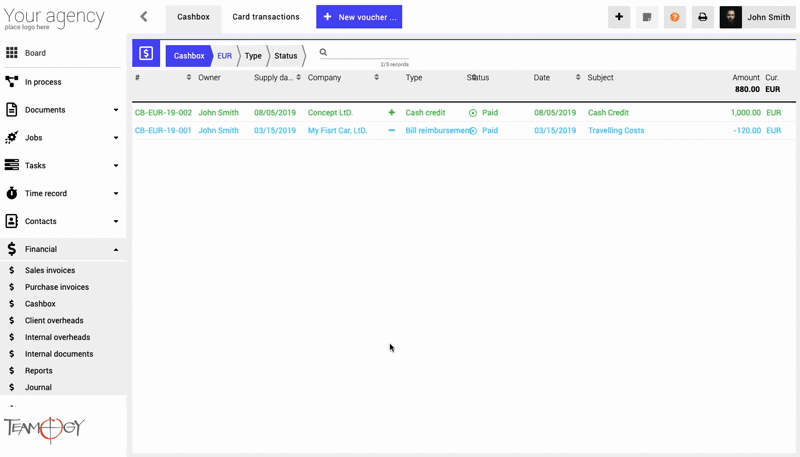 Have all of your transactions in one place!
Get in Touch
If you have problem or need further assistance, do not hesitate contact Teamogy Support. Use online chat (inside Teamogy or everywhere on www.Teamogy.com in the lower right corner) and you will get prompt reply.