GEMS in Teamogy is a section that is shared through all your company entities. GEMS are long-term valid documents and should not fit into a large number of other documents. It is easily traceable and specifically categorizable. You can share Case studies, Findings, Knowledge, Materials for New members and your company Rules through all legal entities in the environment.
You can easily find GEMS in the left navigation menu.
1. If you want to add new GEM, just click on the GEM icon, complete all mandatory fields, press SAVE and GEM will be created.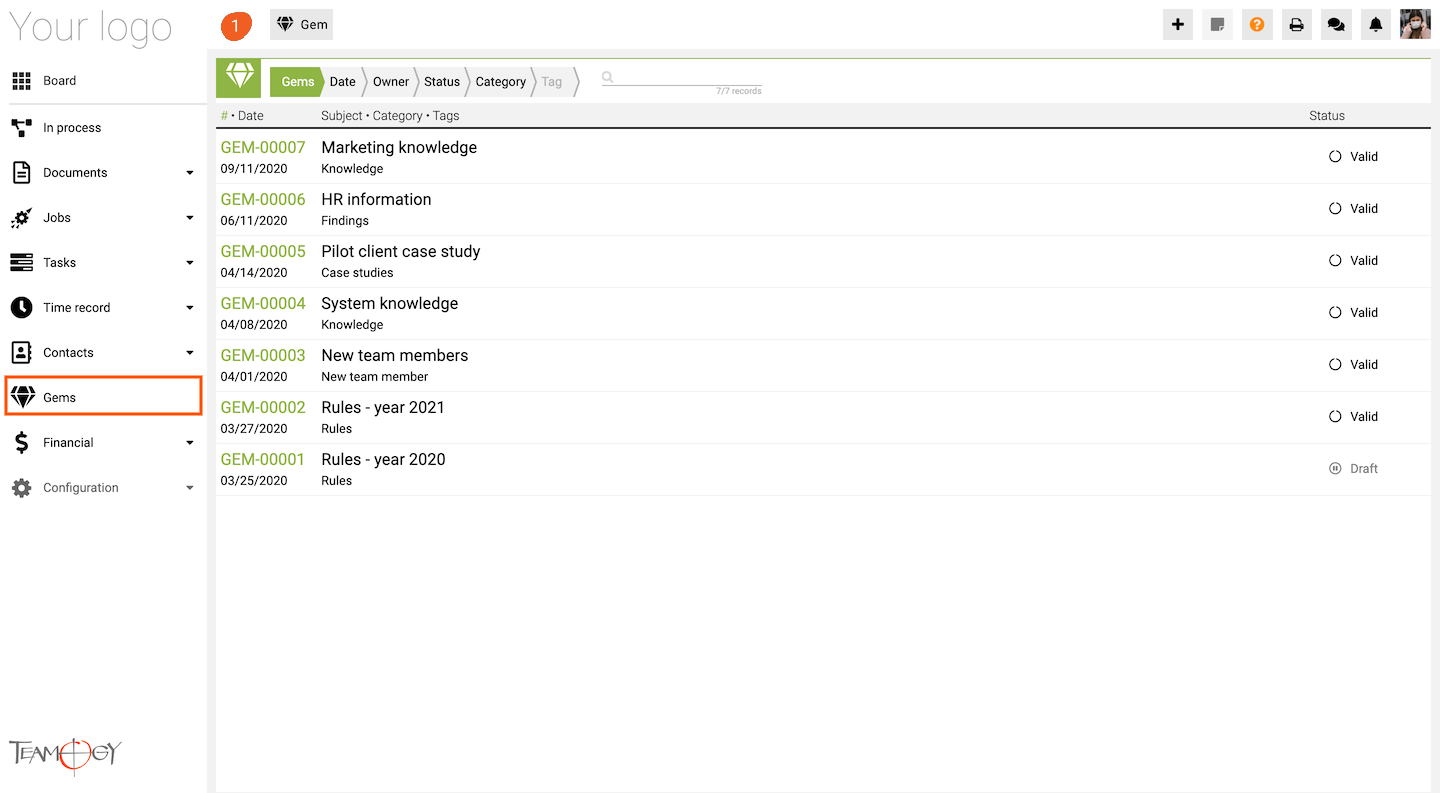 Get in Touch
If you have problem or need further assistance, do not hesitate contact Teamogy Support. Use online chat (inside Teamogy or everywhere on www.Teamogy.com in the lower right corner) and you will get prompt reply.