Internal overhead is an option for you to monitor your Operating costs. Operating costs are normal costs in every company – office rent, water purchasing, electricity, etc. Teamogy provides the opportunity to have Operating costs clearly assigned to individual internal overheads. Thanks to this option, you will be in full control of all agency costs.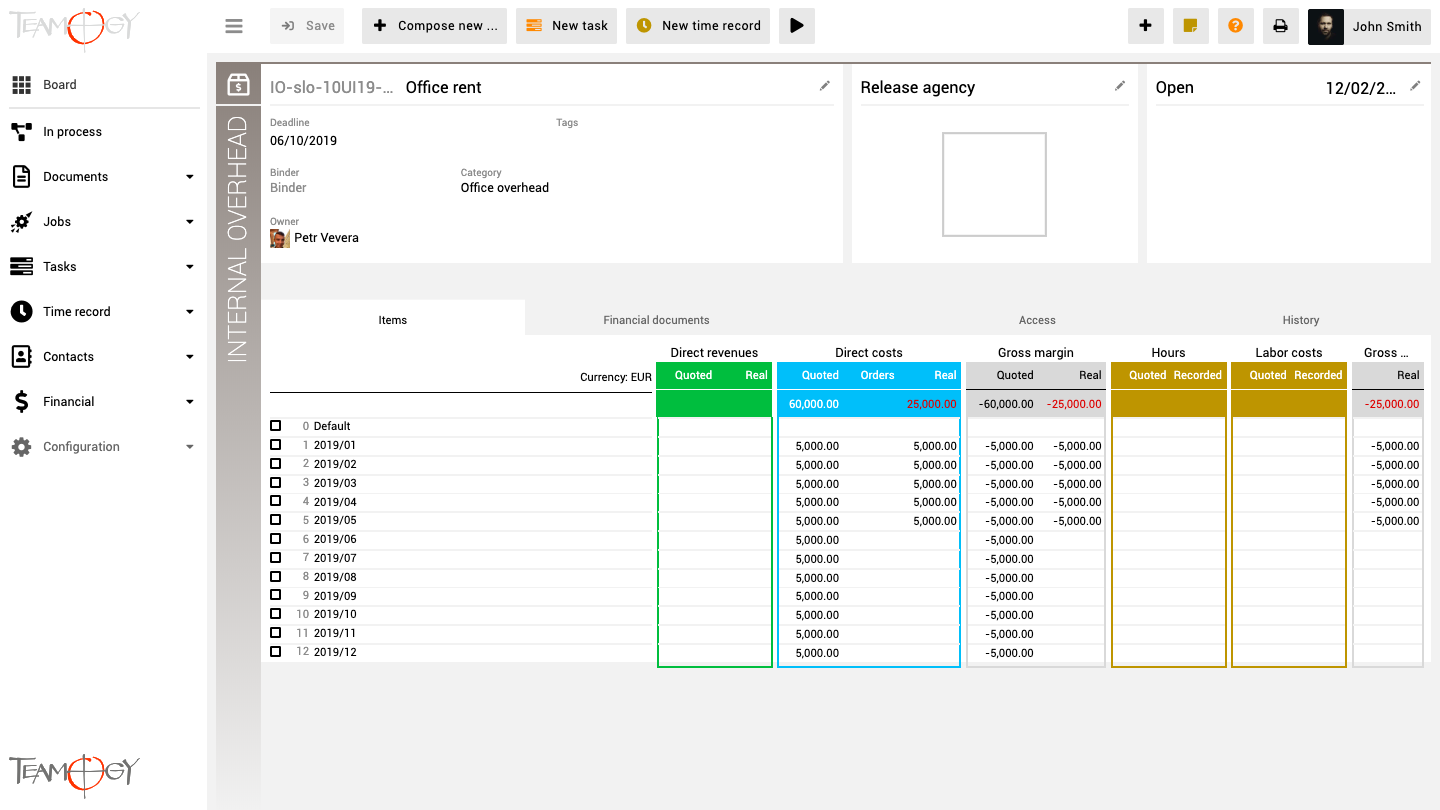 There are many internal projects that involve both financial and time expenses. It is also possible to report time for internal overheads and thus have an overview of all aspects of internal projects.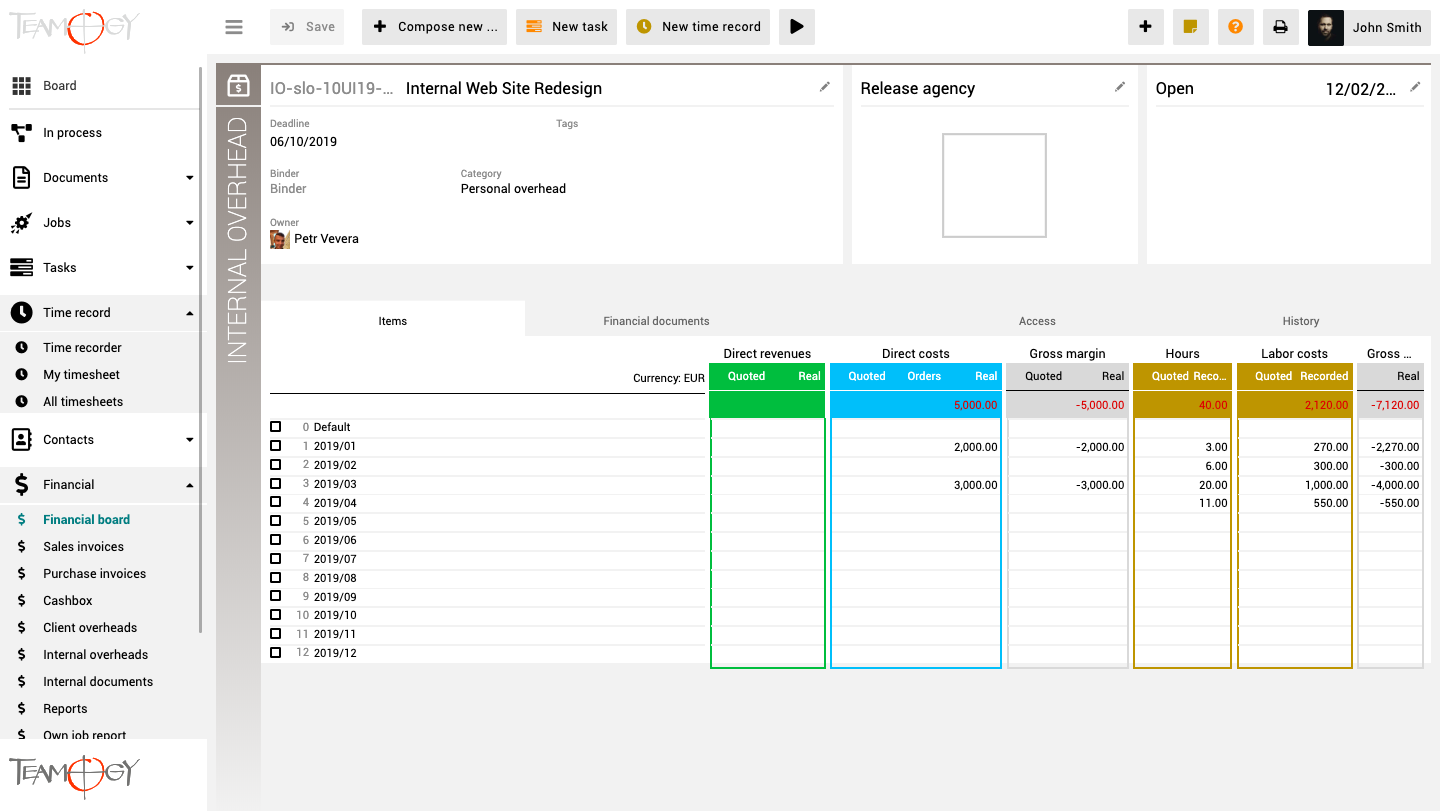 Get in Touch
If you have problem or need further assistance, do not hesitate contact Teamogy Support. Use online chat (inside Teamogy or everywhere on www.Teamogy.com in the lower right corner) and you will get prompt reply.