About Task schedule (Gantt)
Task schedule is a Gantt chart that is used to graphically represent Task scheduling over time. It makes your work and planning the Tasks much easier. Gantt chart maximizes the working time available for all Tasks. You can find Task schedule in left navigation menu in Tasks or in the specific Job.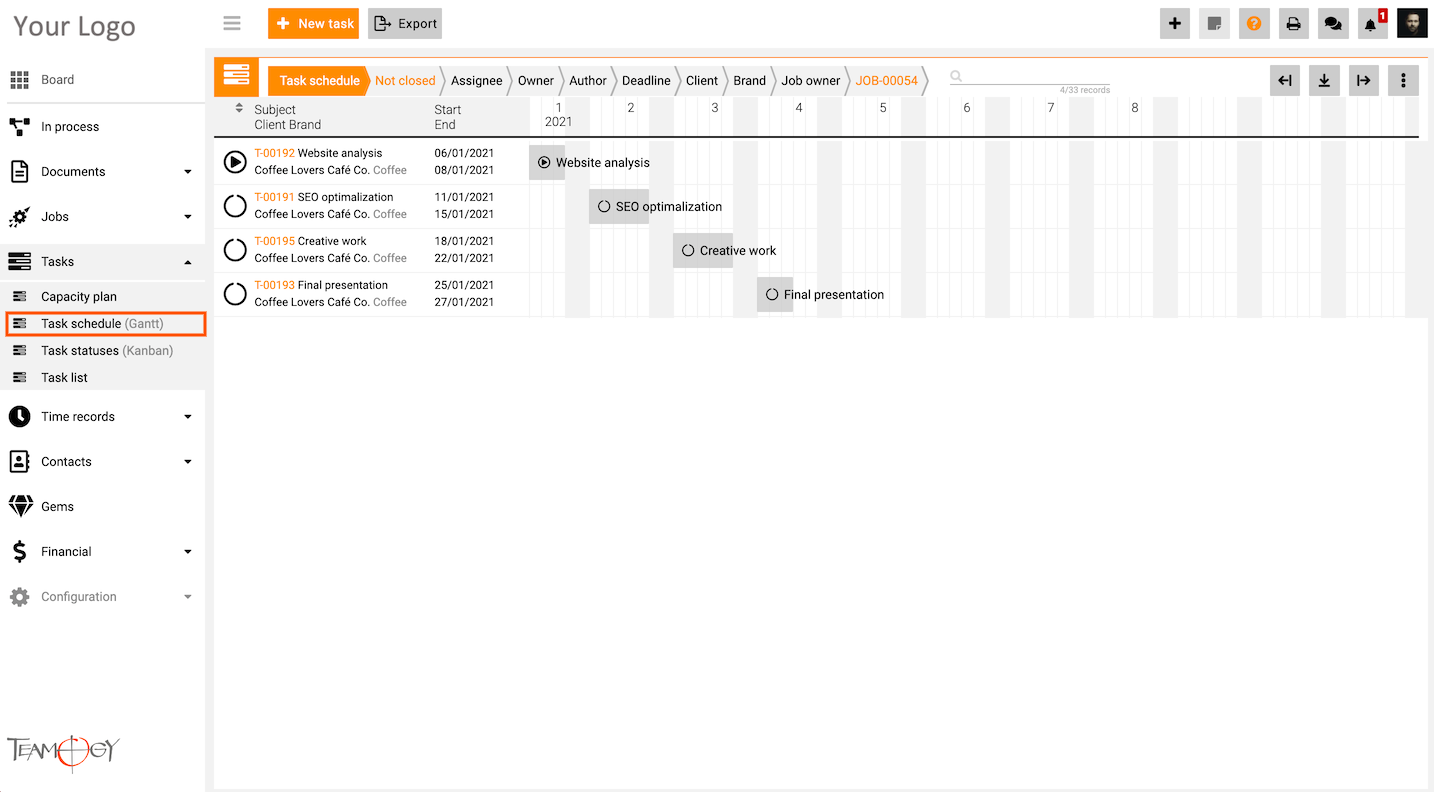 In the Job, you can find Task schedule in the tab Tasks once you click on the breadcrumb Task schedule.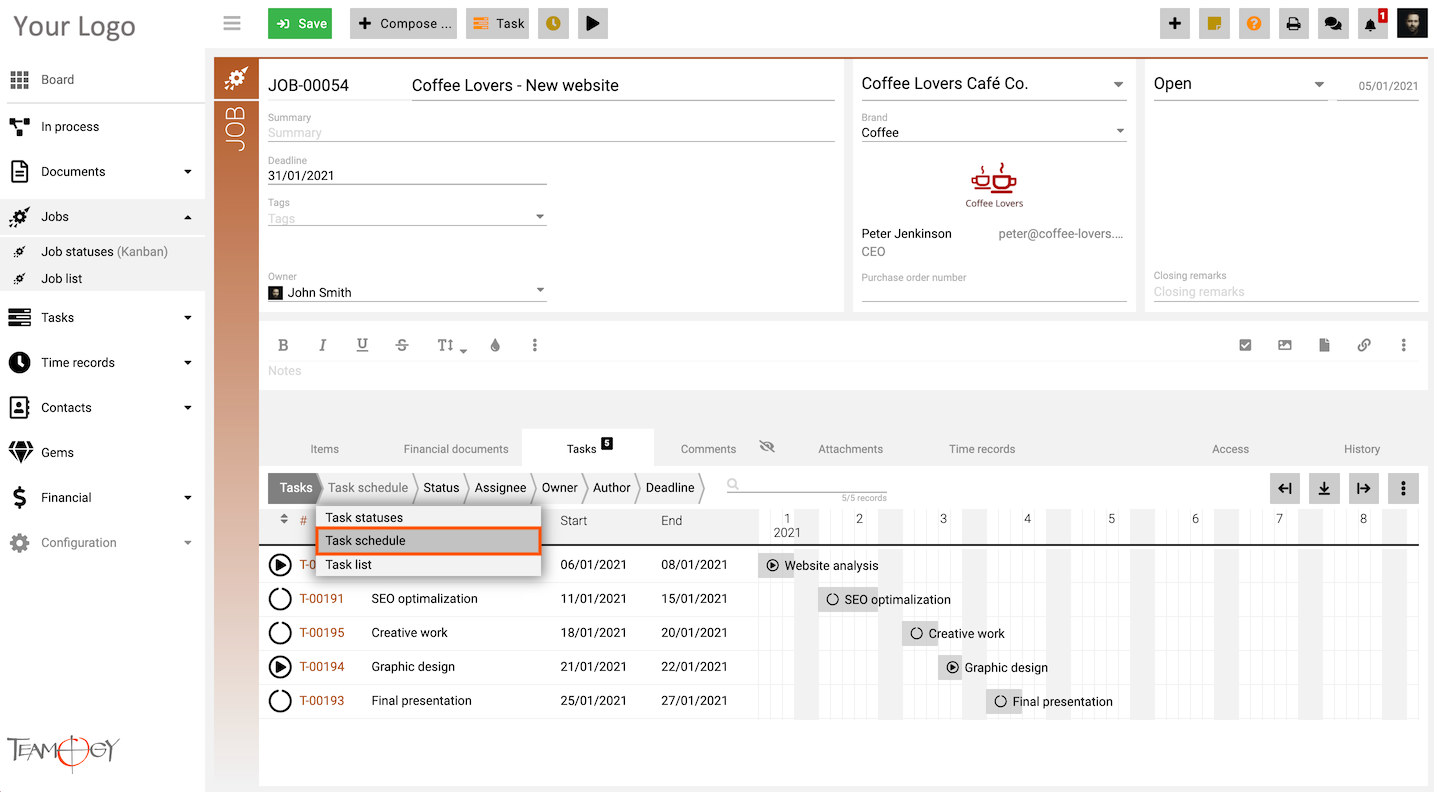 You have many option to work with Task schedule. You can easily scroll and move with start time or end time of the Task, add another week on the left or right. You can zoom the Task schedule to your preferred view or reset the calendar to the default view. Check the GIF below on how to work with Task schedule.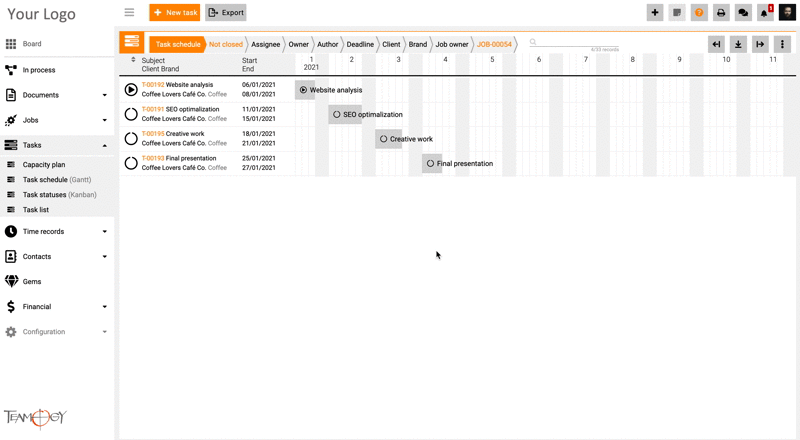 Get in Touch
If you have problem or need further assistance, do not hesitate contact Teamogy Support. Use online chat (inside Teamogy or everywhere on www.Teamogy.com in the lower right corner) and you will get prompt reply.