Add New Brand To A Client
You can create as many brands as you want for your clients. The Brand may include the brand logo and the client's responsible person for the brand. All of these brand details help you to gain faster orientation among many additional running jobs in the system.
1. Click on the tab Brands. Brands are usually connected with specific clients. 
2. Click on Add New Brand.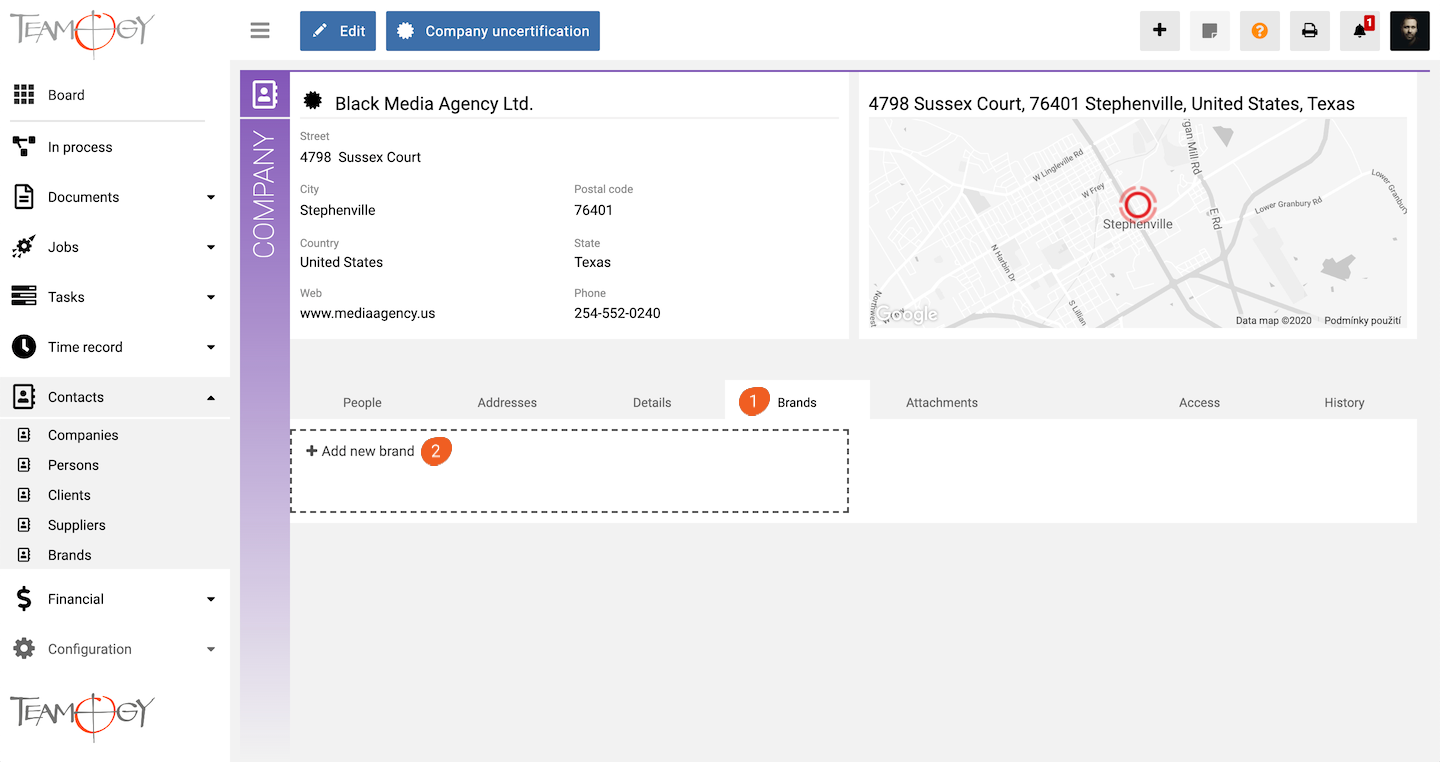 3. Name the new brand and choose brand manager. Mandatory fields are red underlined (can be different by agency's settings).
4. Add Brand logo.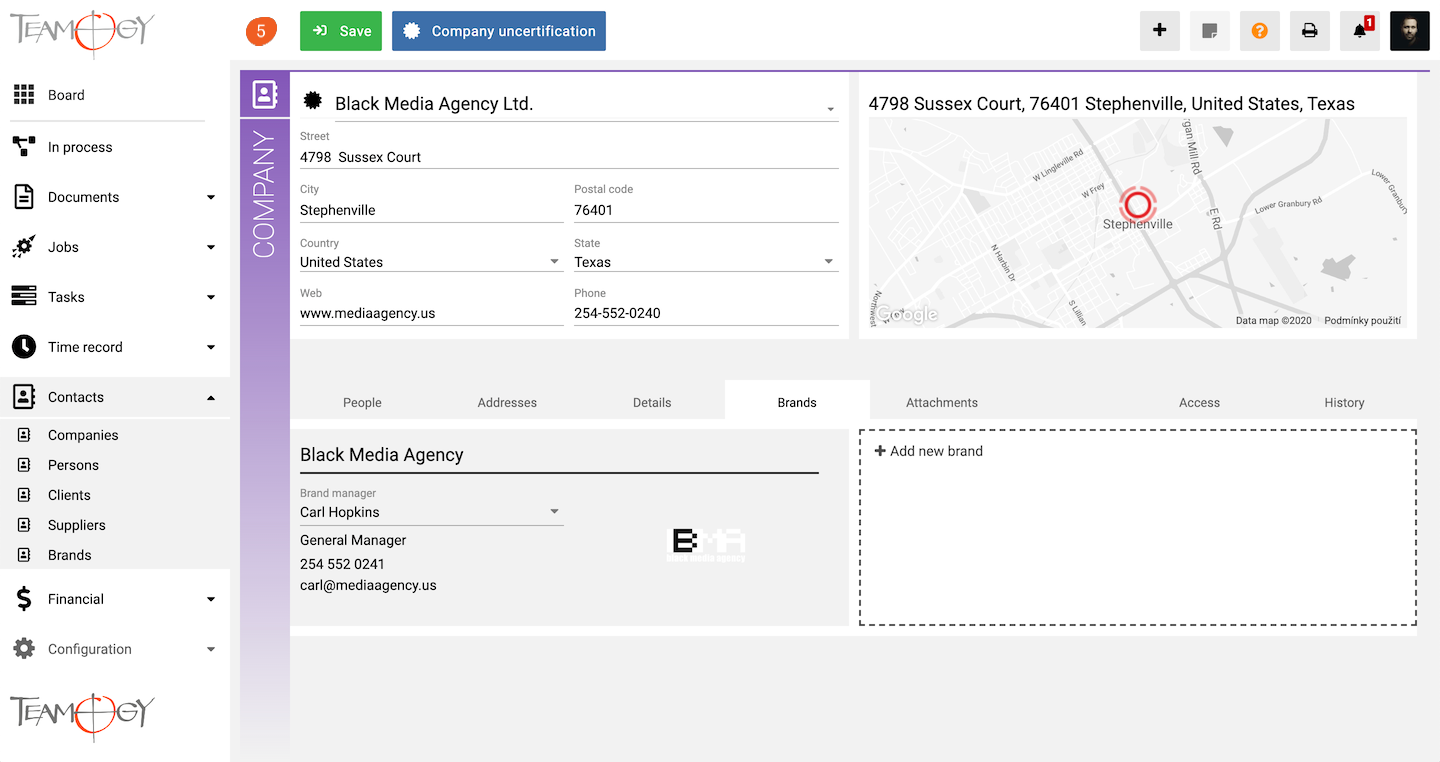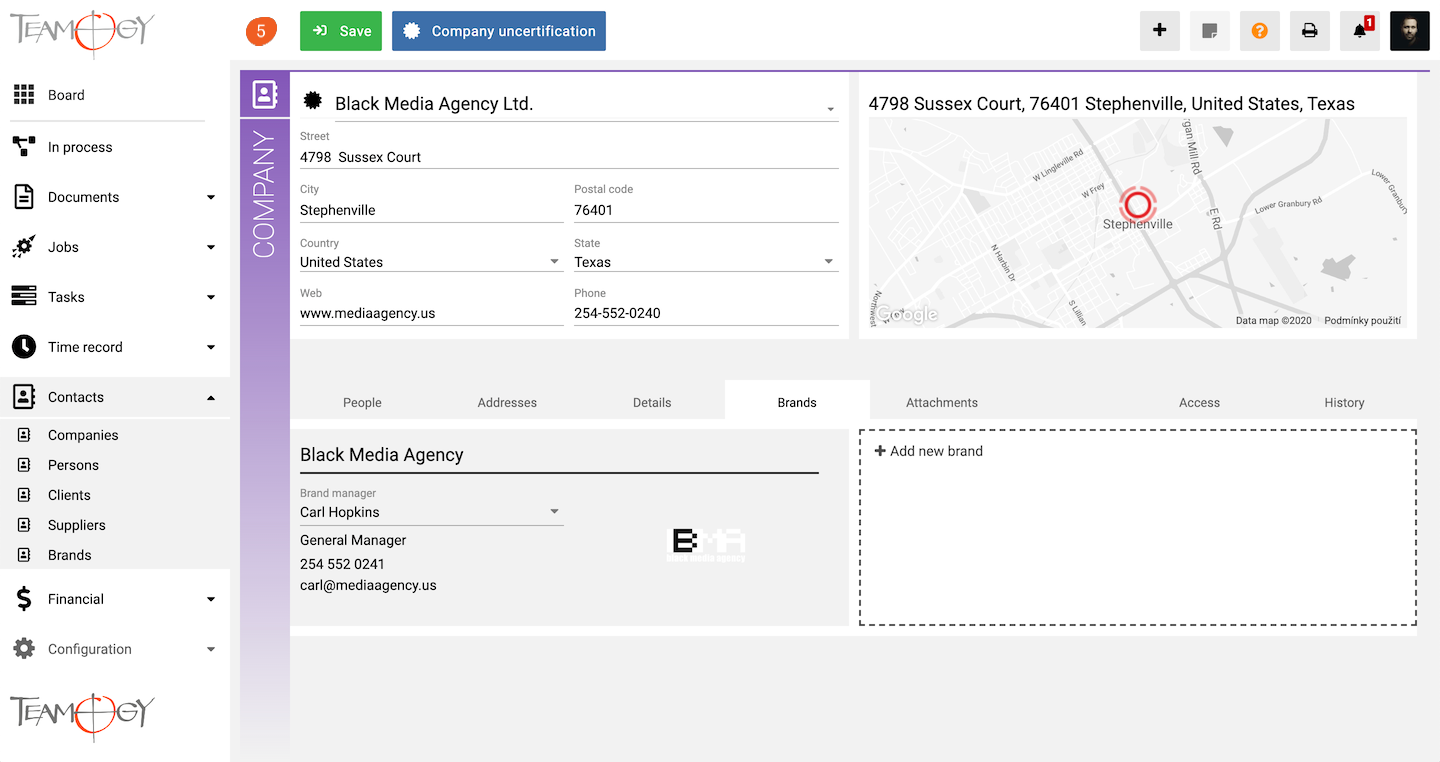 6. Perfect! New Brand is added.
Tips & Tricks 
You can connect Jobs with Brands, then in the Job View you will see the chosen brand. 
Get in Touch
If you have problem or need further assistance, do not hesitate contact Teamogy Support. Use online chat (inside Teamogy or everywhere on www.Teamogy.com in the lower right corner) and you will get prompt reply.