Capacity Plan is a visual overview of all tasks assign to a person, team or the entire agency.
Action bar includes following options:
| | |
| --- | --- |
| 1. Choosing the person or team | here you can choose the person or team. All tasks for the person/team are displayed. |
| 2. Start | here you can quickly move in the Capacity Plan. The date that you select is the starting date of the Capacity Plan (left side of the planner). |
| 3. Period | select how many weeks you want to see in the Capacity Plan. You can see up to 8 weeks. The more weeks you choose, you may need to use the horizontal scroll. |
| 4. Zoom | zoom in to see more details. The larger zoom you have, the more details you can see. |
The left side of the plan includes:
| | |
| --- | --- |
| 5. Name of the person | the list of task owners with assigned tasks. The large red number alerts the number of unfinished allocation hours after the deadline. |
| 6. Task details | client name, brand name, task number, and task name are displayed here. If you hover over the task, it will show you the icons that allows you to start Stopwatch, create a new Time record or change the status of the task. |
| 7. Backlog | means past. Tasks which have unfinished work (allocation) in the past. |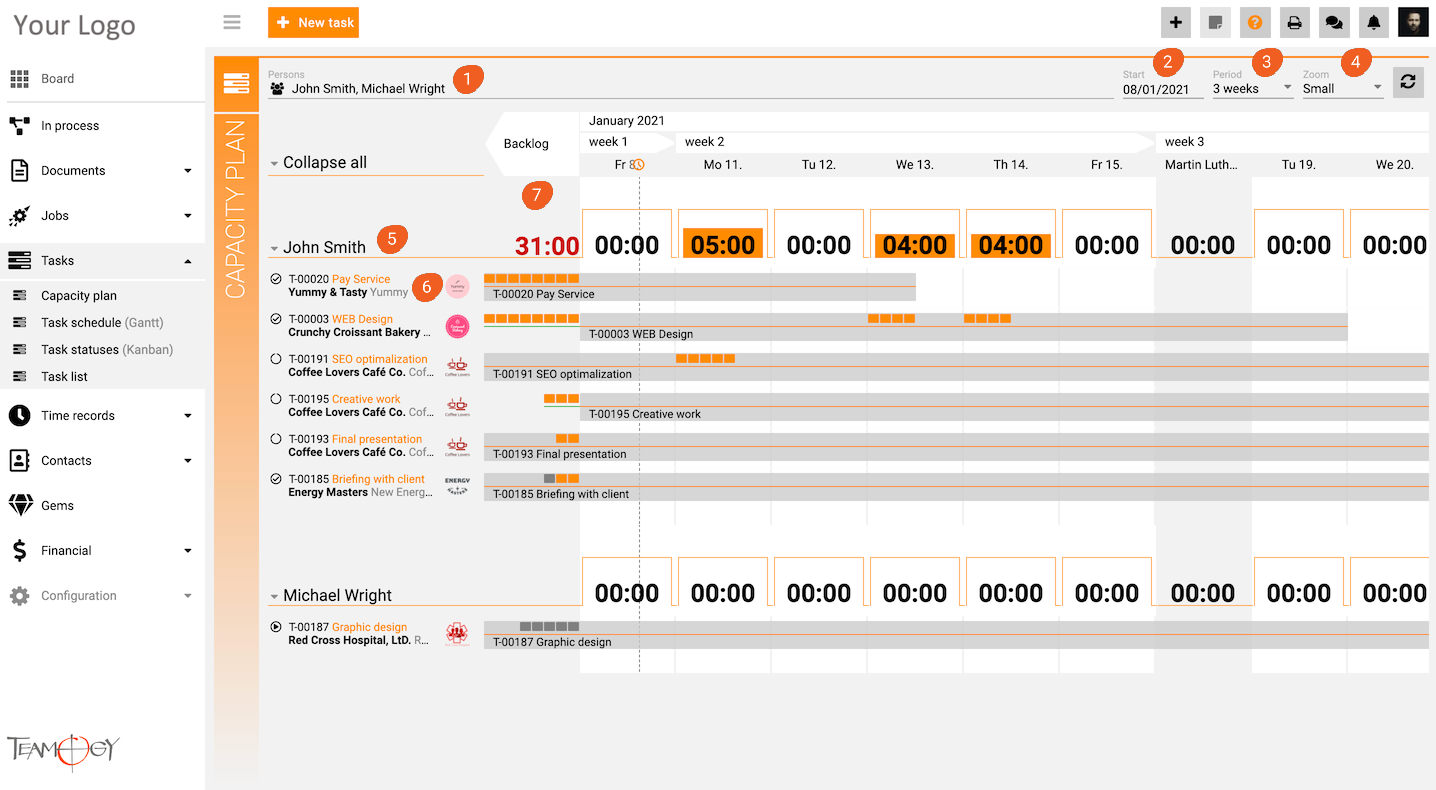 Get in Touch
If you have problem or need further assistance, do not hesitate contact Teamogy Support. Use online chat (inside Teamogy or everywhere on www.Teamogy.com in the lower right corner) and you will get prompt reply.