First, open the Company you would like to certify. Read more in Find The Company article.
Some of the companies are used for sensitive financial operations: invoices are issued to clients and invoices are also received from suppliers. To ensure that all financial details are correctly entered and are not changed by a user, Teamogy allows for a certification procedure, which locks a given company for unauthorized changes.
1. Open the company you would like to certify and click on Company certification.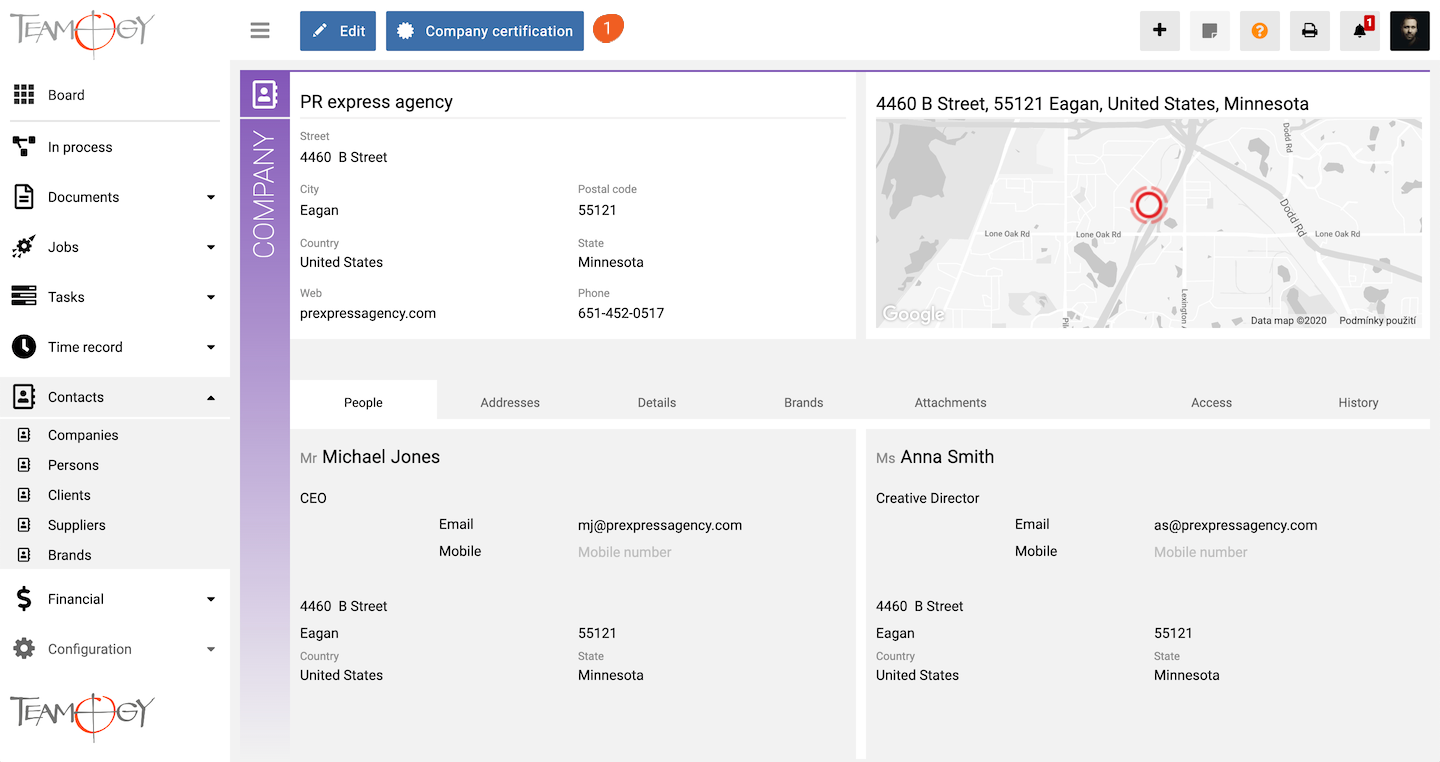 2. Click Yes. You can also insert your comment.
3. Press Submit to confirm or Cancel to revoke this action.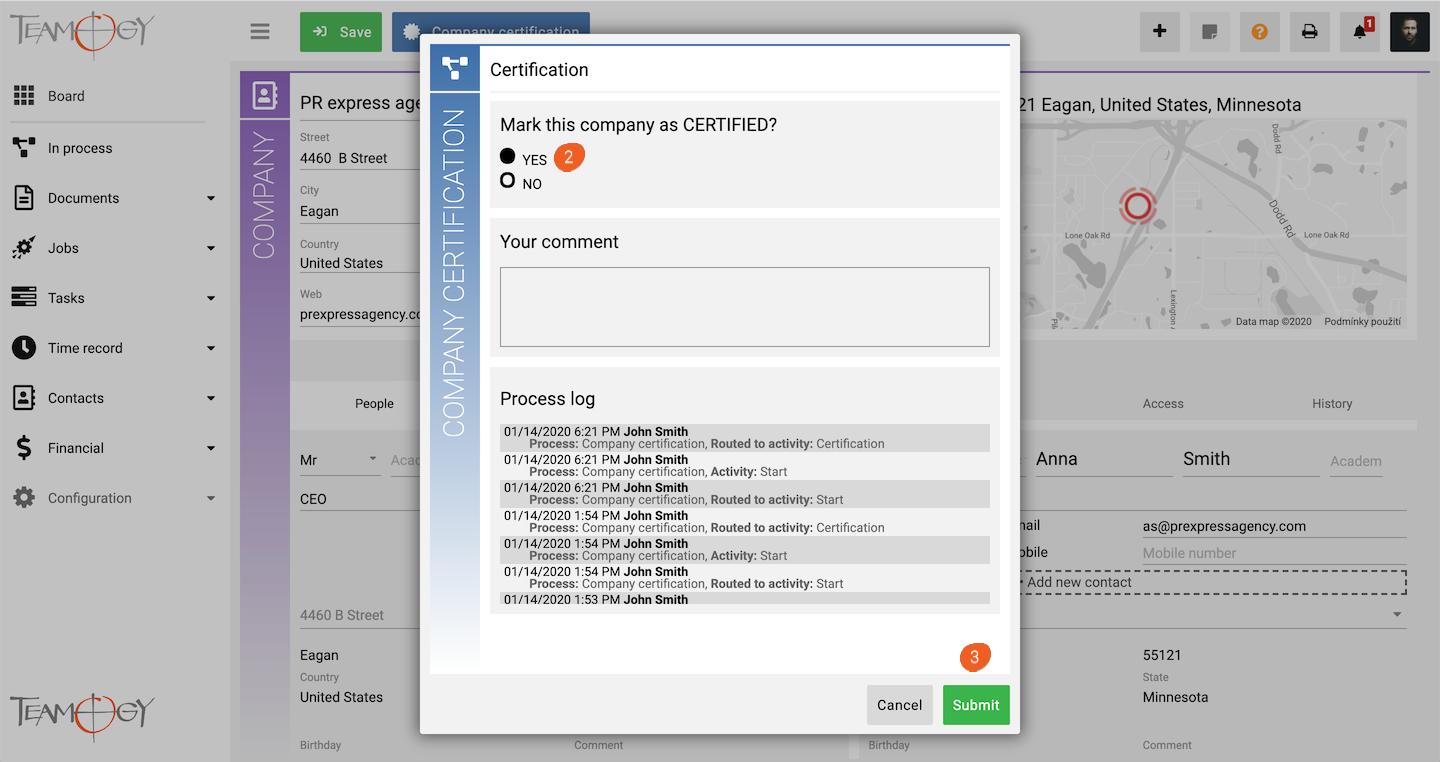 4. Perfect! The Company is now certified.
Only a user with role Finance supervisor could certify a company.
Get in Touch
If you have problem or need further assistance, do not hesitate contact Teamogy Support. Use online chat (inside Teamogy or everywhere on www.Teamogy.com in the lower right corner) and you will get prompt reply.