A value–added tax (VAT) is a consumption tax placed on a product or service. We will set up a default VAT rates for you based on your country. VAT rates will be ready for you at the beginning of using Teamogy. We calculate with case you would like to add some other VAT rate.
1. In the left navigation menu unroll Configuration.
2. Click on Register.
3. Use breadcrumb Main key.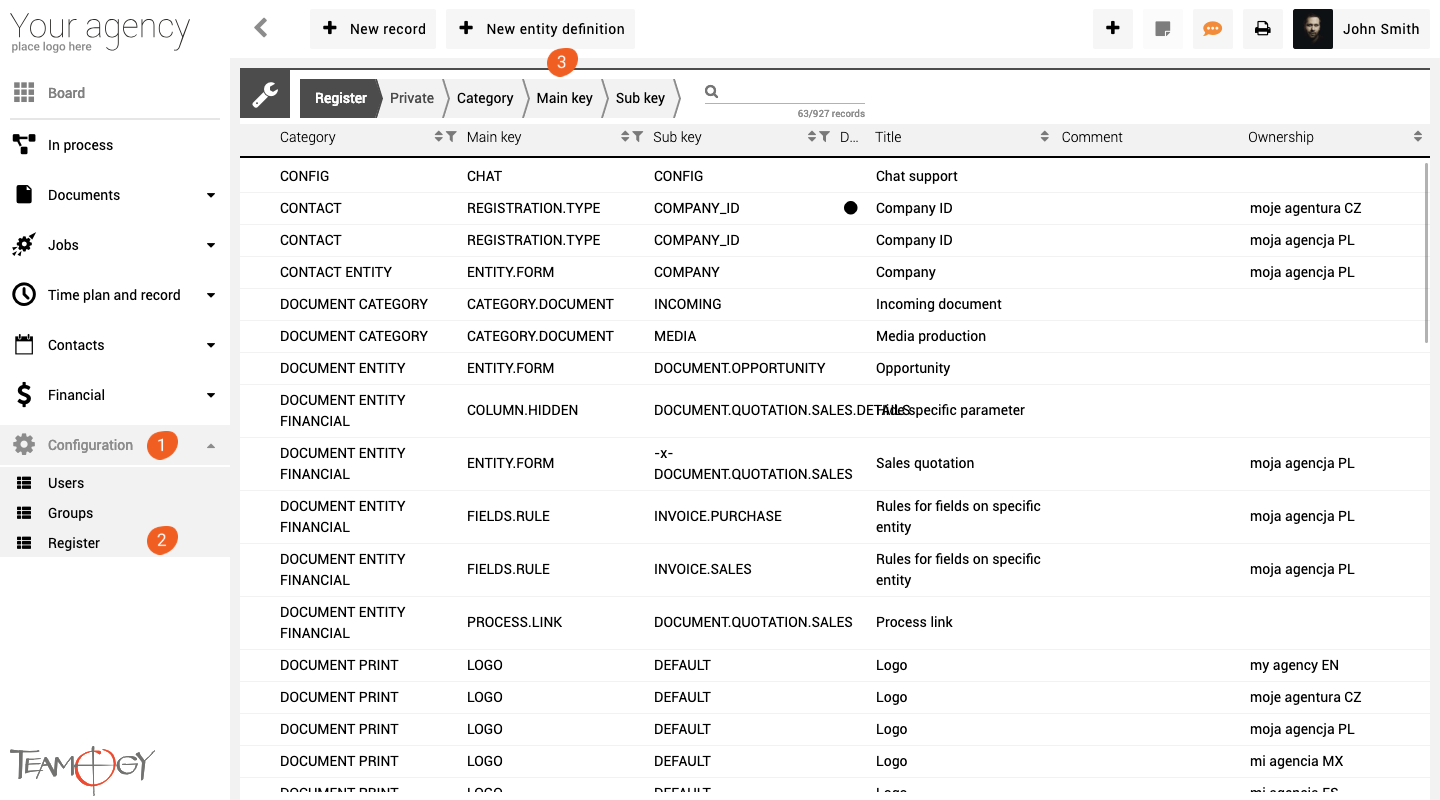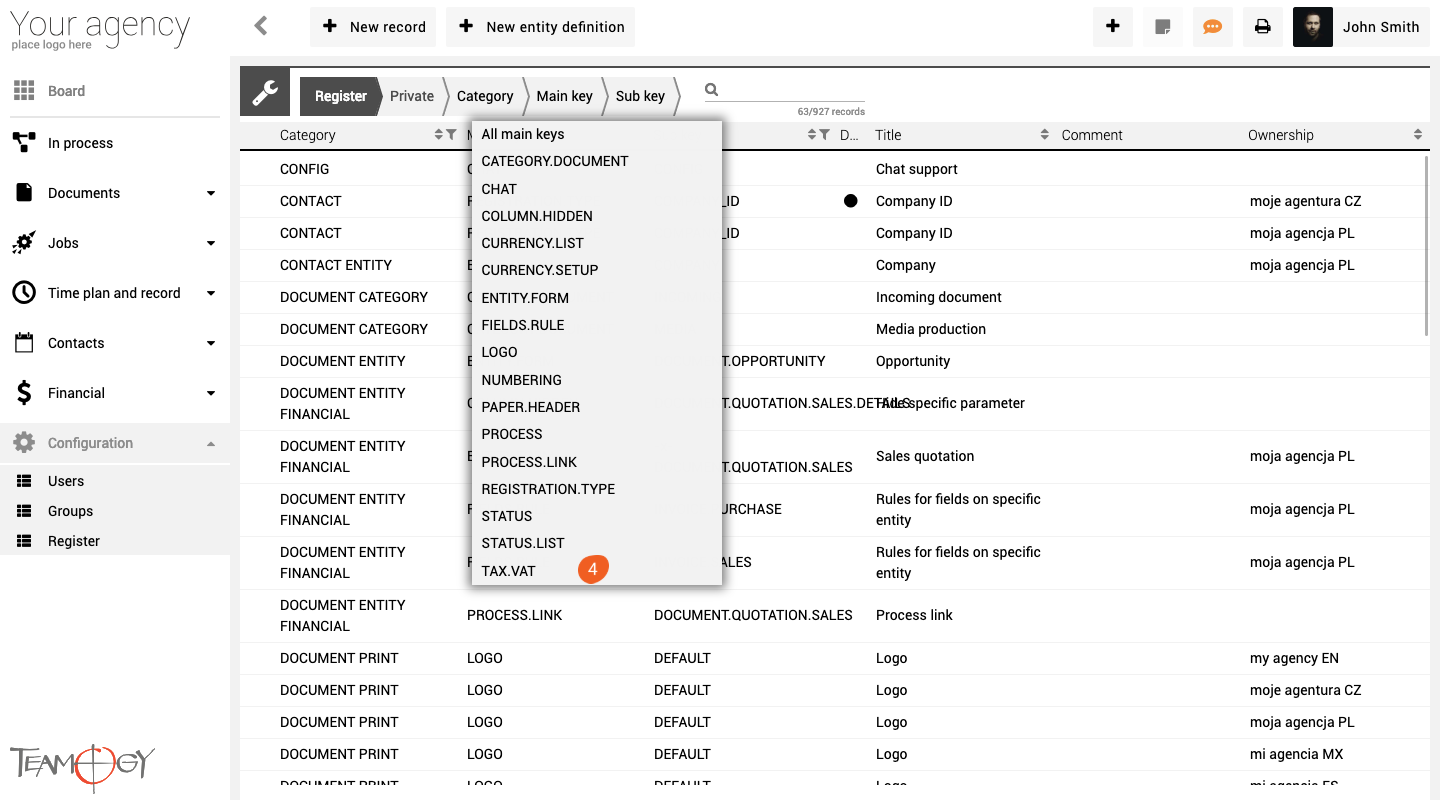 5. Now choose any VAT rate and open it.
6. First click on Clone. 
Quick Check: at the end of your web link you should have /new
7. Now edit Registry Record.
For example:
| | |
| --- | --- |
| Name | 20 % |
| Subkey | 20P |
| Agency | Choose your Agency |
| Value | enter the same number as in previous steps |
Mark as a Default if you want.
8. Press SAVE button.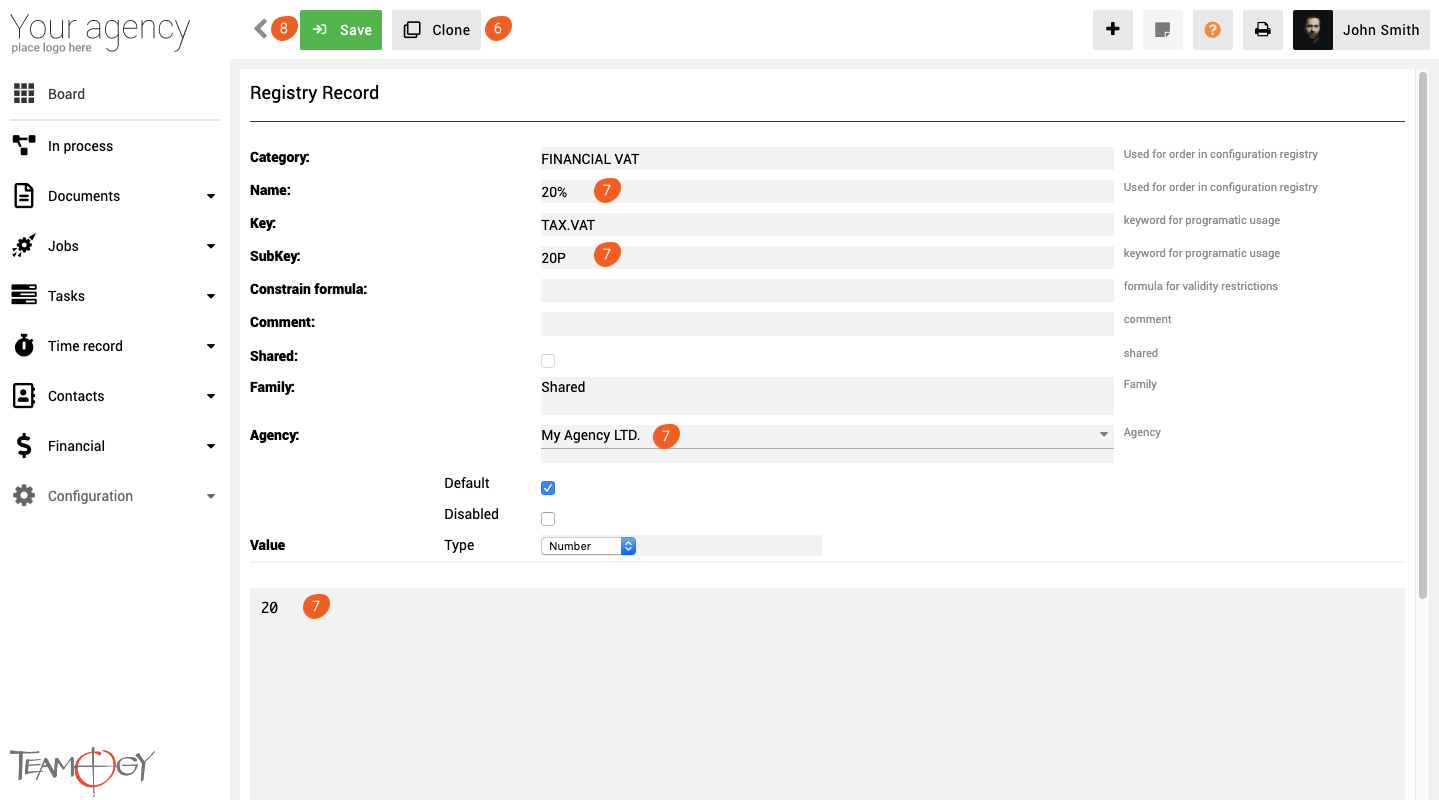 9. Perfect! The new VAT rate has been added.
Tips & Tricks 
Check new VAT rate in Purchase or Sales invoice.
Get in Touch
If you have problem or need further assistance, do not hesitate contact Teamogy Support. Use online chat (inside Teamogy or everywhere on www.Teamogy.com in the lower right corner) and you will get prompt reply.