1. In the left navigation menu, unroll Jobs section.
2. Click on the My Jobs view or All Jobs view.
3. Click on the New Job button.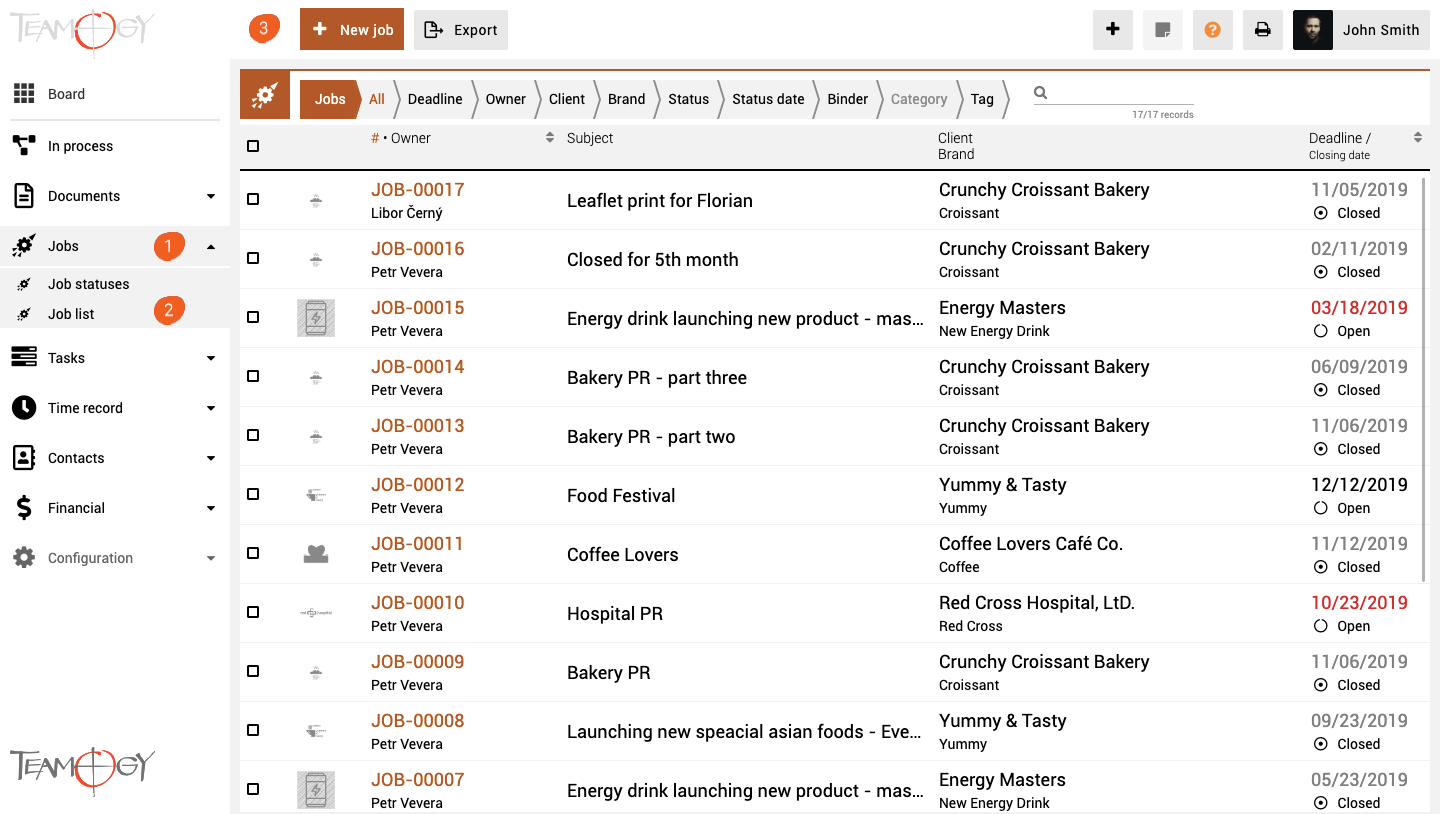 4. Complete all of the details. Mandatory fields are red underlined (can be different from the agency's settings).
Title
simply, it is the name of the job. Choose the name which best describes the job. The job name can also be further visible on related documents, tasks, or time records.
Deadline
it is the date when the job should be delivered to the client. Also, the final invoice is usually issued to the client at this moment.
Tags
see

here

how tags can be helpful.
Category
see

here

how categories can be helpful.
Client / Brand
select client and brand (if it's defined for the client). If you cannot find a client, check to see if it's created in Companies. If you still have a problem, contact your system administrator or Teamogy support directly.
Status
status shows the progress of the job. By default, there are 5 basic statuses: WAITING, OPEN, READY, CLOSED, and CANCELED. Statuses can be changed manually or by workflow procedures (in advanced settings). If you would like to add more statuses, contact your system administrator or Teamogy support directly.
Notes
document all the important milestones, comments, and reminders that you want to keep visible during work on a job.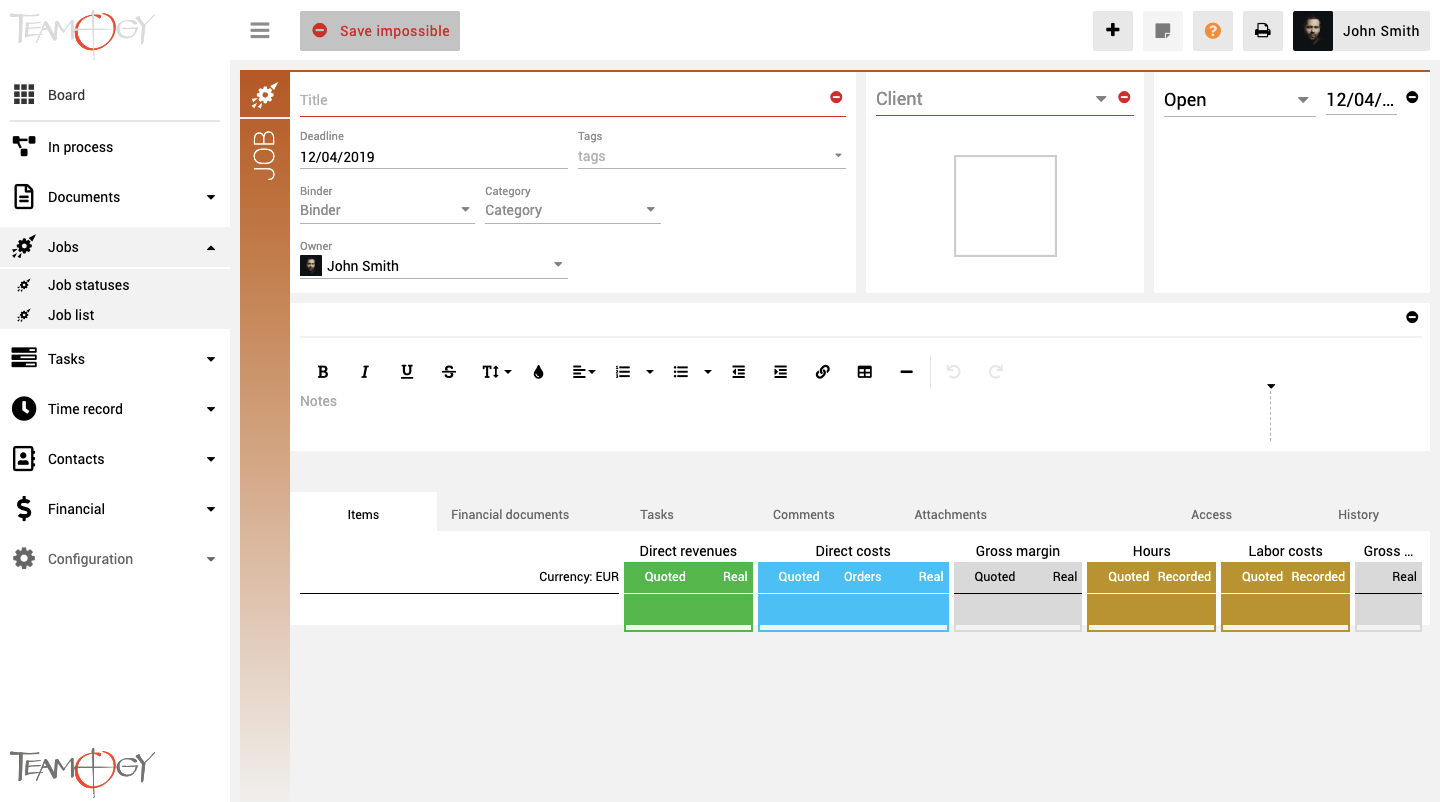 5. After filling in details press SAVE button.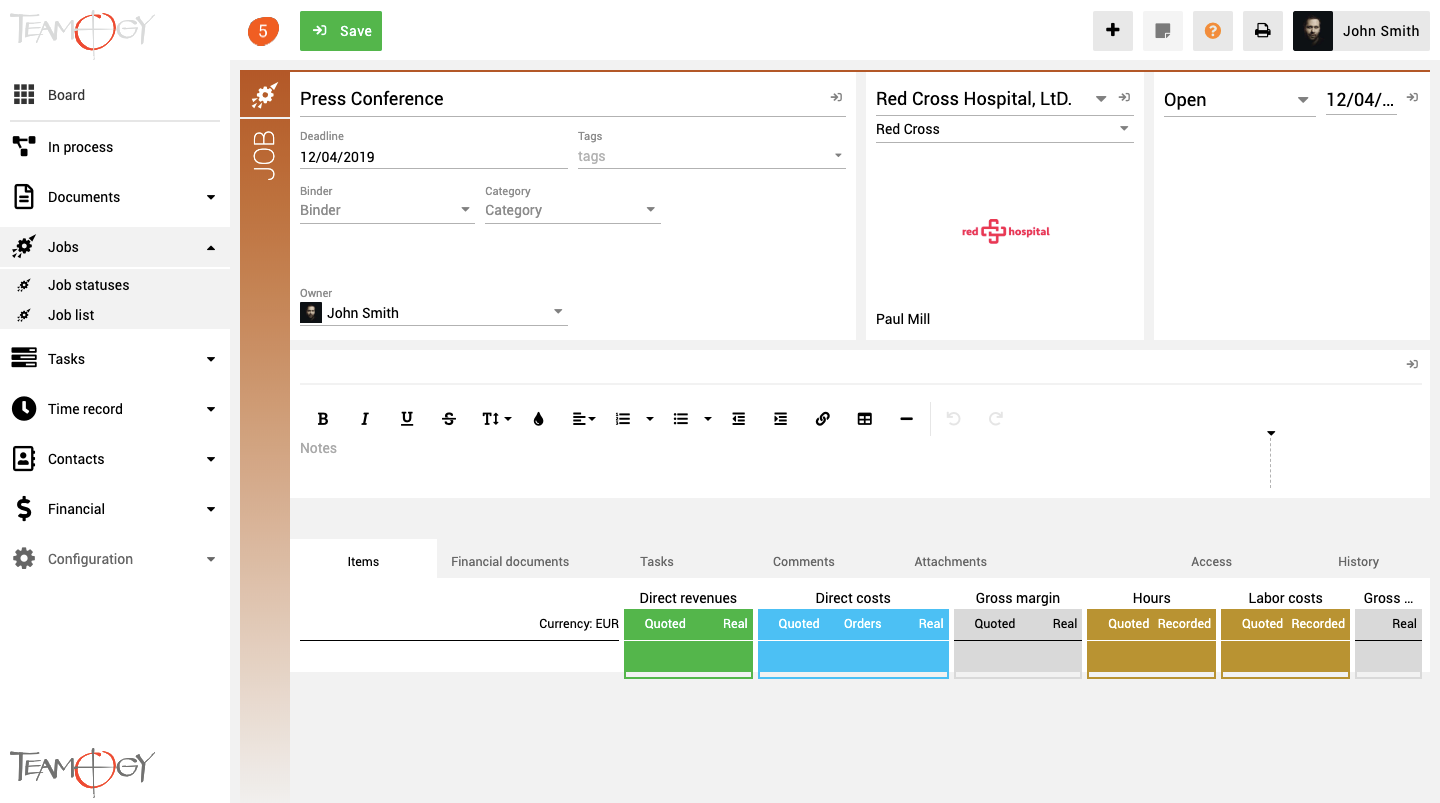 6.  Perfect, your first Job has been created.
Get in Touch
If you have problem or need further assistance, do not hesitate contact Teamogy Support. Use online chat (inside Teamogy or everywhere on www.Teamogy.com in the lower right corner) and you will get prompt reply.