The document header consists of your company logo and the default information that is common for commercial correspondence.
However, Teamogy is a very flexible system and the document header can be also adjusted or modified. Please contact your system administrator or Teamogy support directly.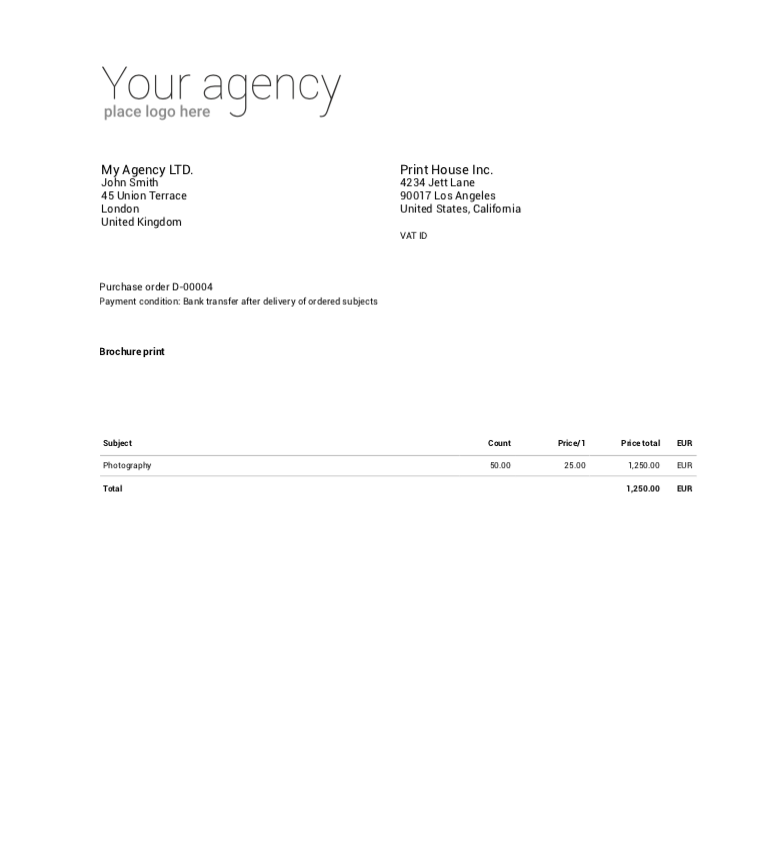 Get in Touch
If you have problem or need further assistance, do not hesitate contact Teamogy Support. Use online chat (inside Teamogy or everywhere on www.Teamogy.com in the lower right corner) and you will get prompt reply.