1. This is the place, where you can see all your colleagues from the agency and their contact details.
2. You can see the information about the colleague and the name of his agency. There are also icons that show online status, attendance status or whether the colleague has started to work (activated Start/Stop function) on a particular Task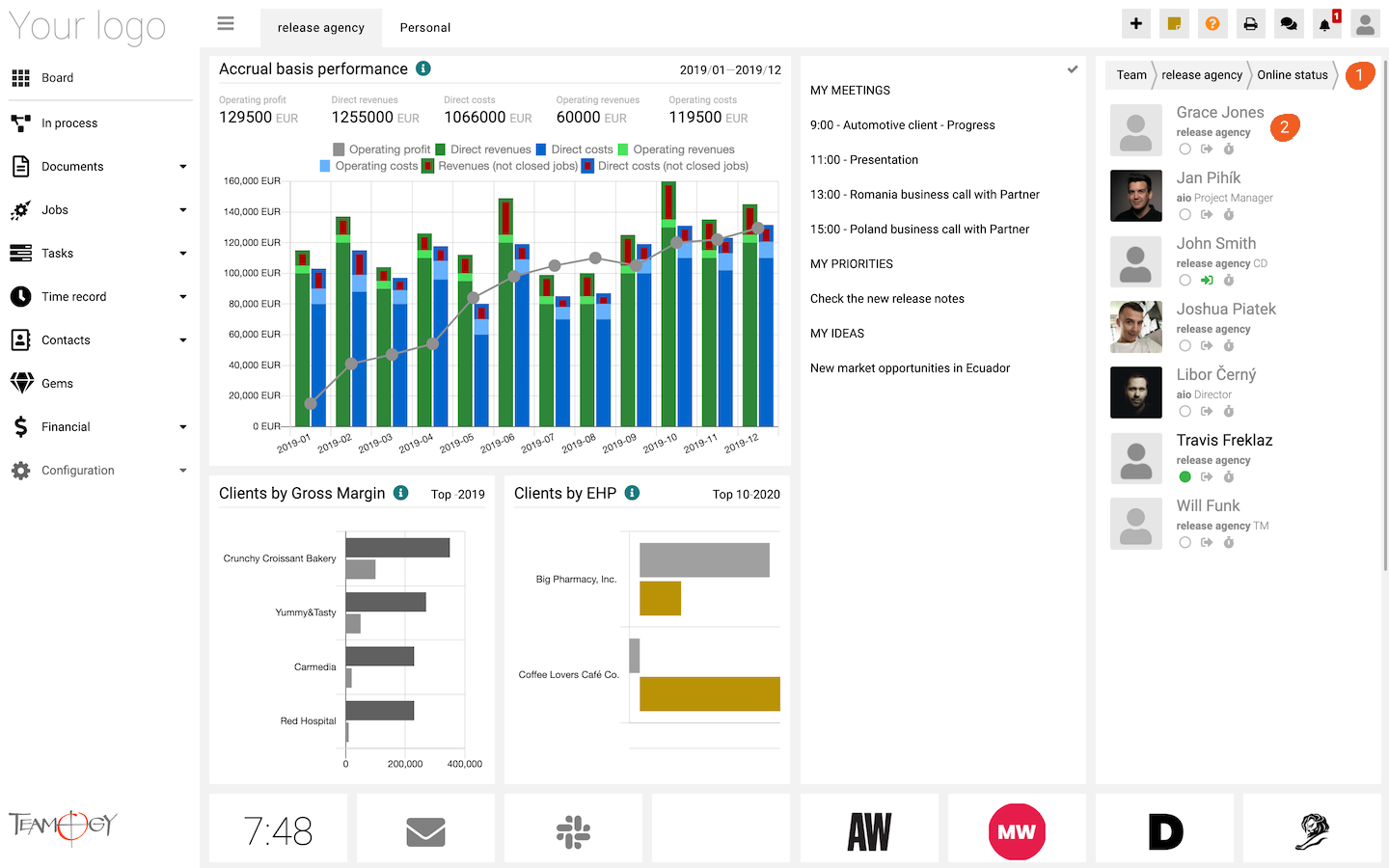 3. To see the contact details (email, mobile, slack, …) of your colleague just click on person's photo and the relevant application will open.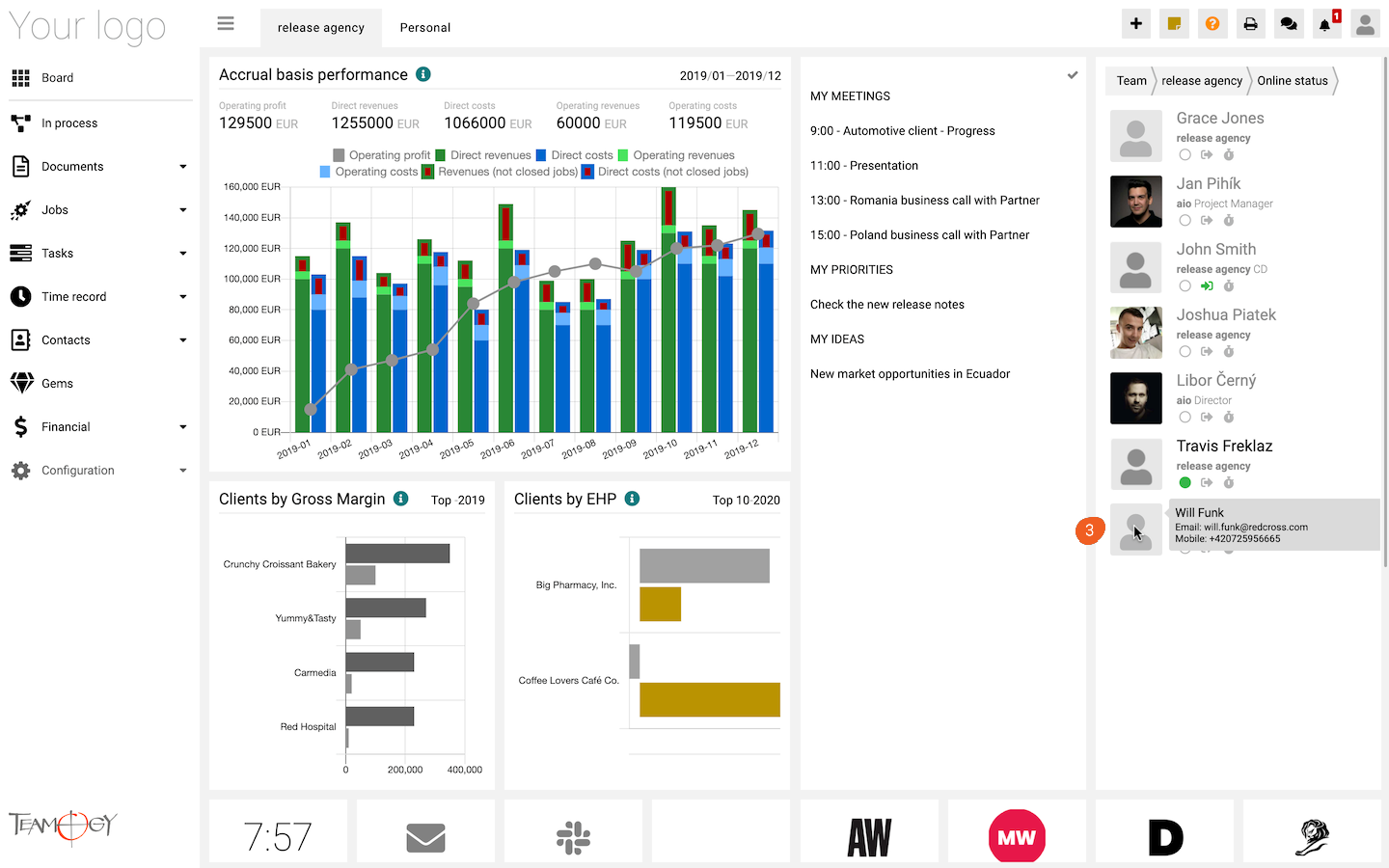 Tips & Tricks 
If you want to change your profile picture, just follow this guide: Upload a photo.
Get in Touch
If you have problem or need further assistance, do not hesitate contact Teamogy Support. Use online chat (inside Teamogy or everywhere on www.Teamogy.com in the lower right corner) and you will get prompt reply.