Logo
Every our Client could customize Teamogy. You could also change a logo.  
How to do it?
1. In the left navigation menu unroll Configuration.
2. Click on Register.
3. Use breadcrumb Main key.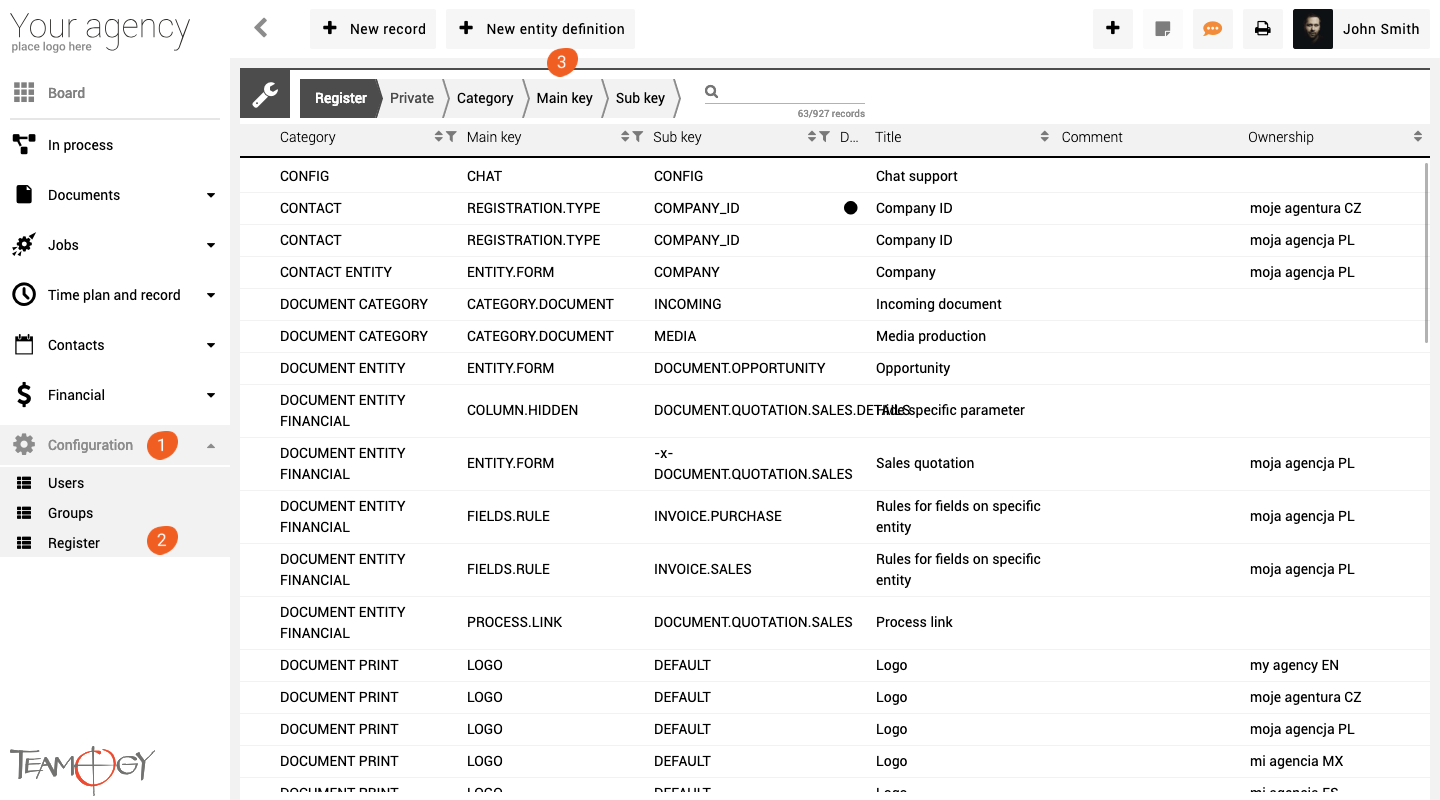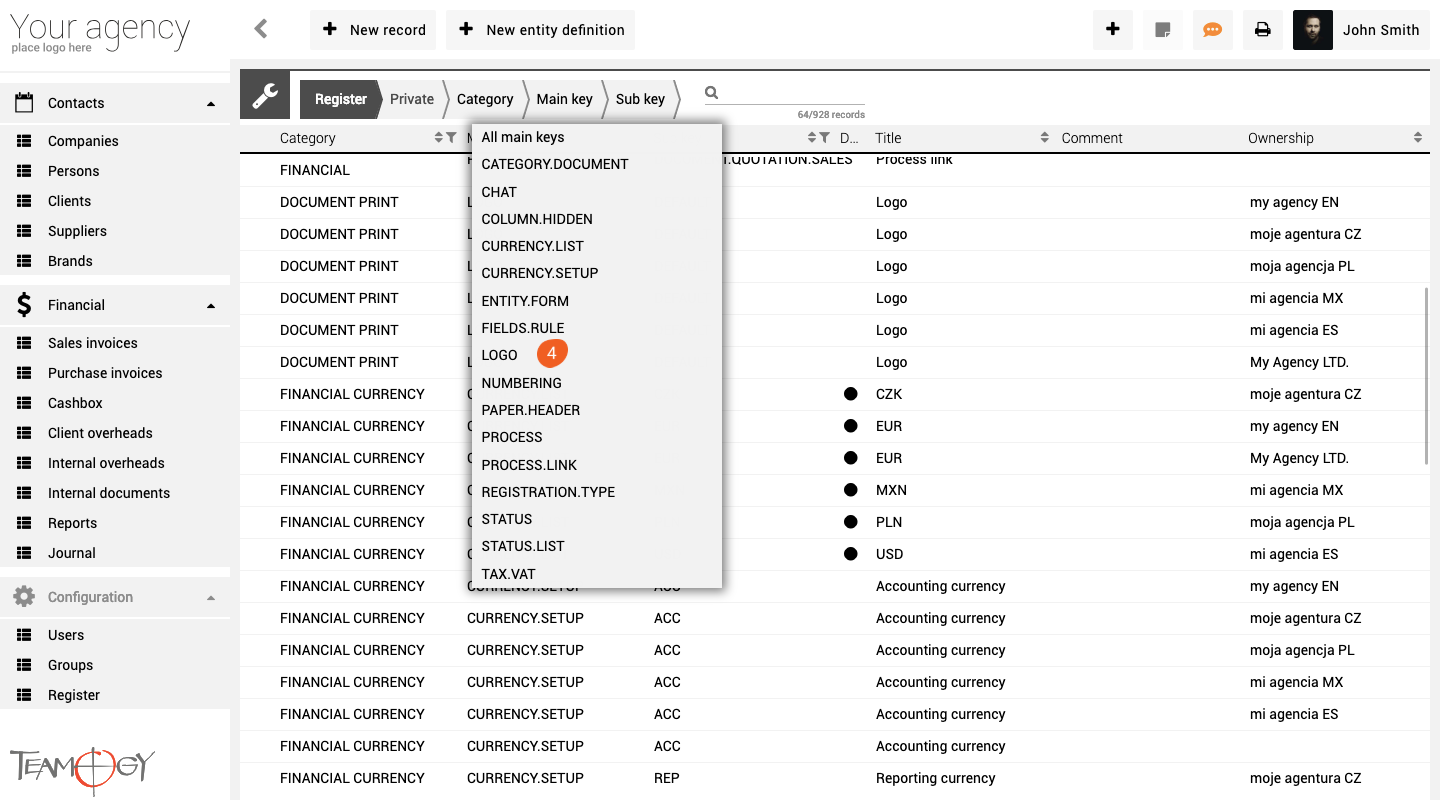 5. Now open Logo. In the column Ownership should be your Agency Name.
6. Click on Upload SVG Logo or Upload Raster Logo. Depends on format of your Logo. 
7. Press SAVE button.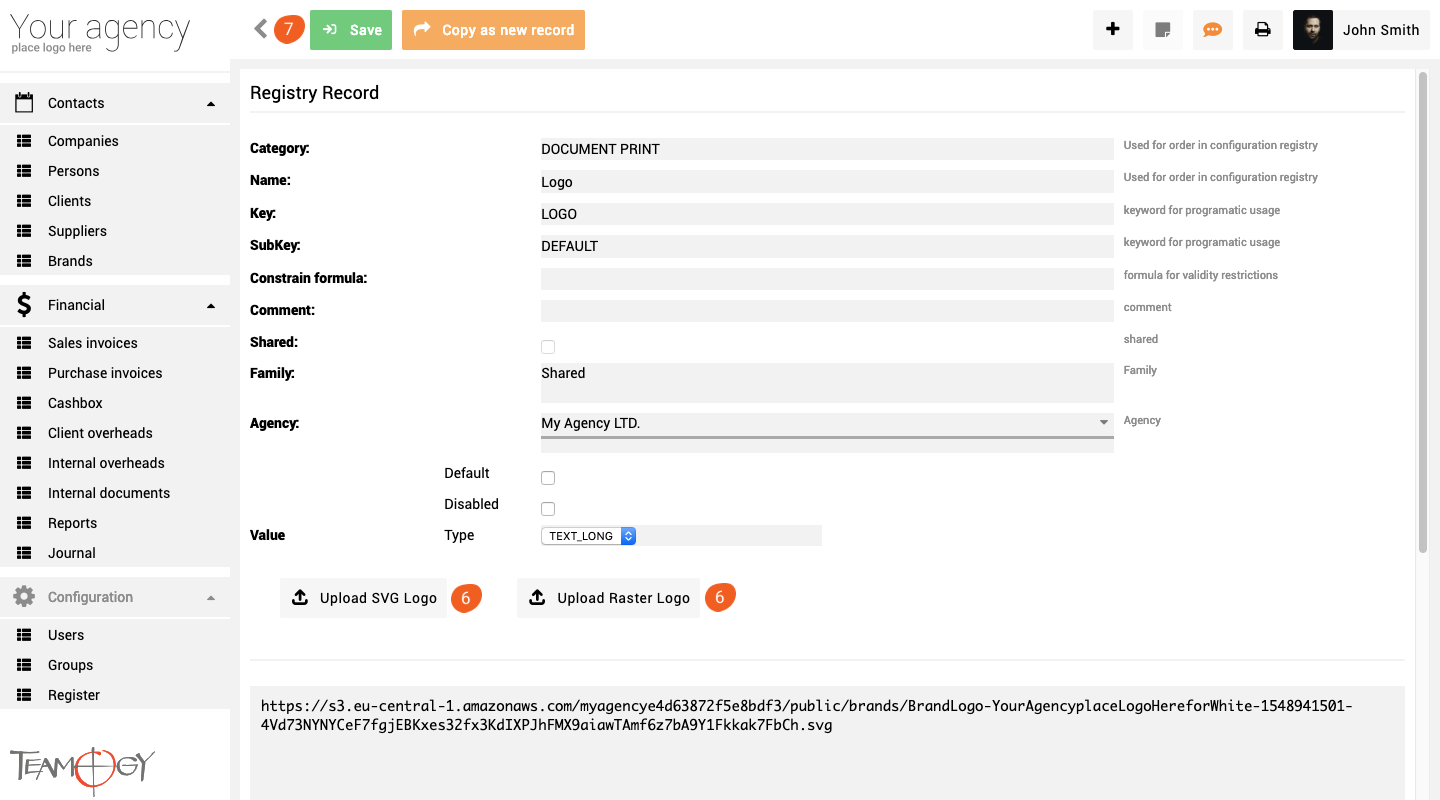 8. Perfect! The logo of your agency has been changed.
Tips & Tricks 
Are you sure about everything? If not, do not hesitate contact Teamogy Helpdesk.
k