1. Click on your name in User area at the top right corner of the screen.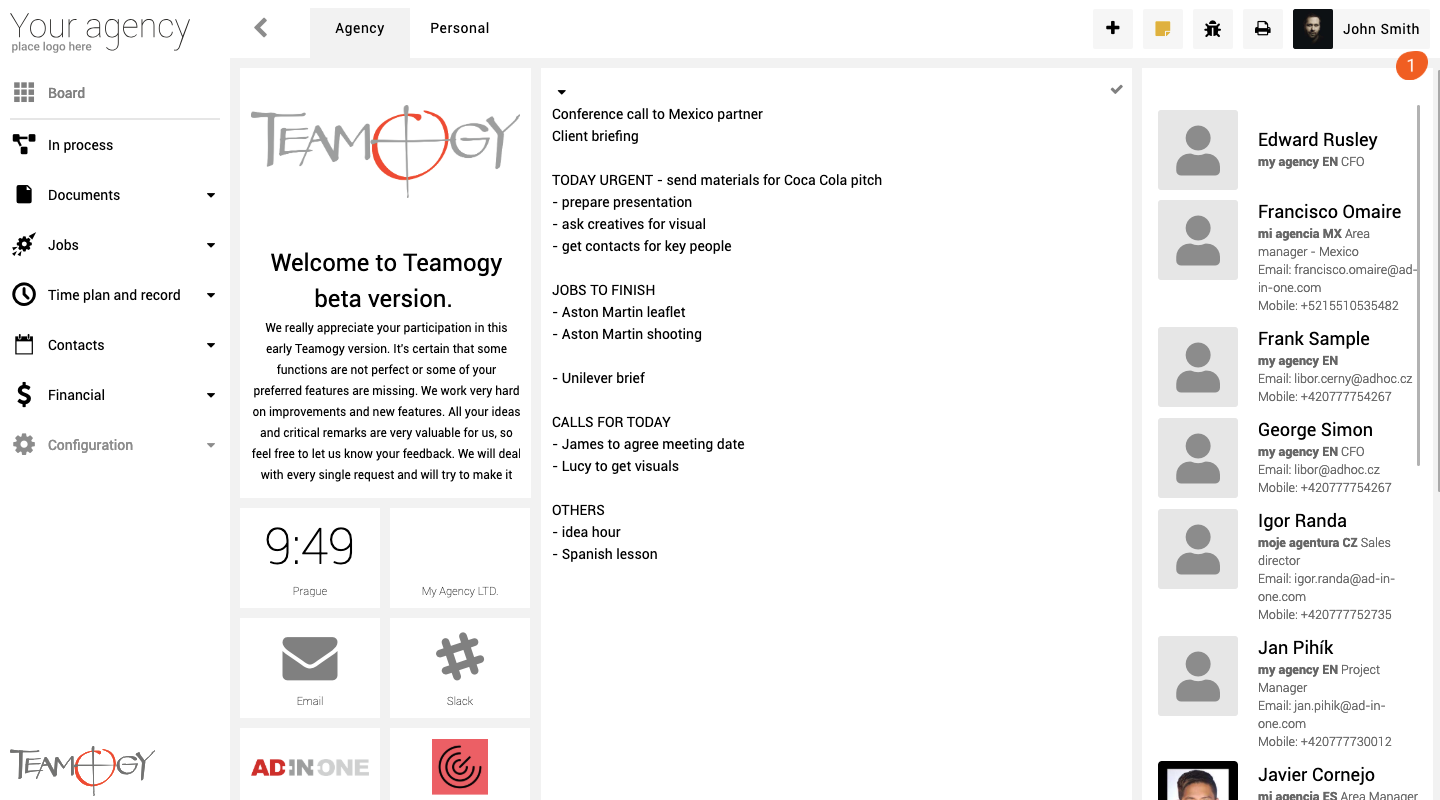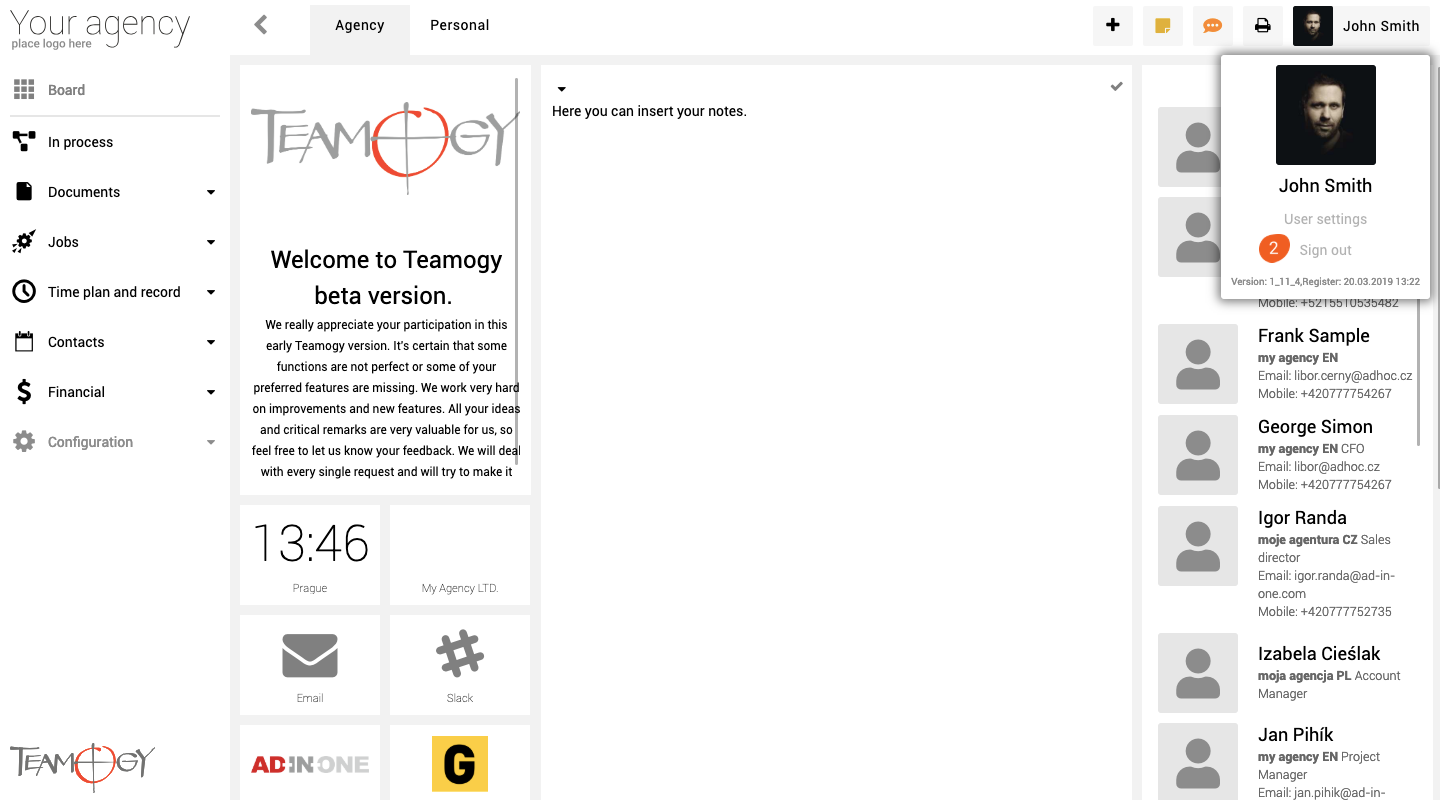 3. Now you are logged out.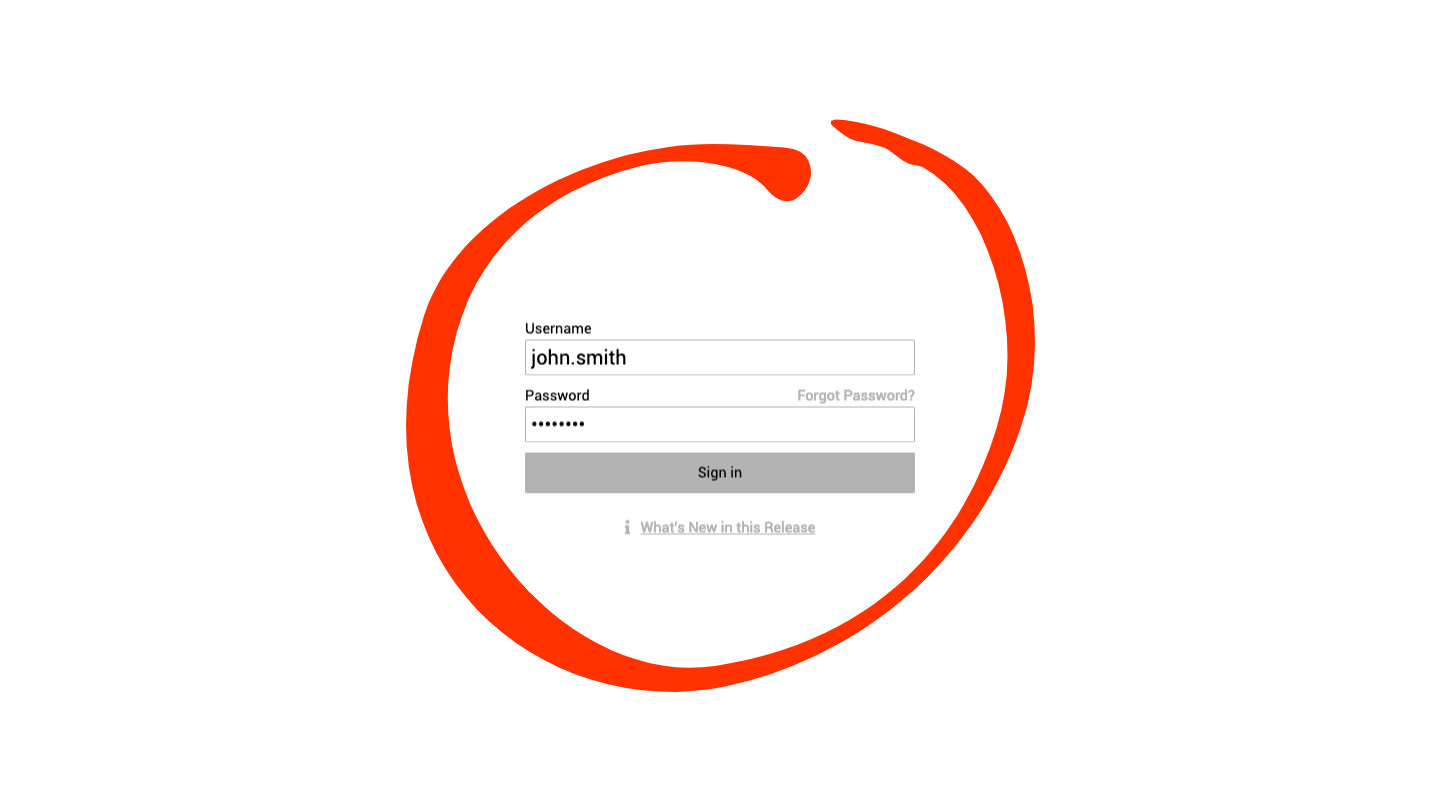 From security reasons we recommend that you log out each time you have finished you session with Teamogy or you need to leave your computer for an extended period of time.
Also system will automatically log you out in case you close a browser with Teamogy or your computer is switched off / in sleeping mode for more than 30 minutes.
Get in Touch
If you have problem or need further assistance, do not hesitate contact Teamogy Support. Use online chat (inside Teamogy or everywhere on www.Teamogy.com in the lower right corner) and you will get prompt reply.