New Time Record From Capacity Plan
A Time Record can also be logged directly from the Capacity Plan. It's very useful for users that work on Tasks. Once a portion of the work is finished on a given task, let's get a record of the spent time.
Click on the task that you want to report your time, click on the Time Record icon, and complete all mandatory fields. Tasks details (and related Job or Internal Overhead) are automatically completed.
Press SAVE button and the new Time Record for the selected task is finished. Check the GIF below.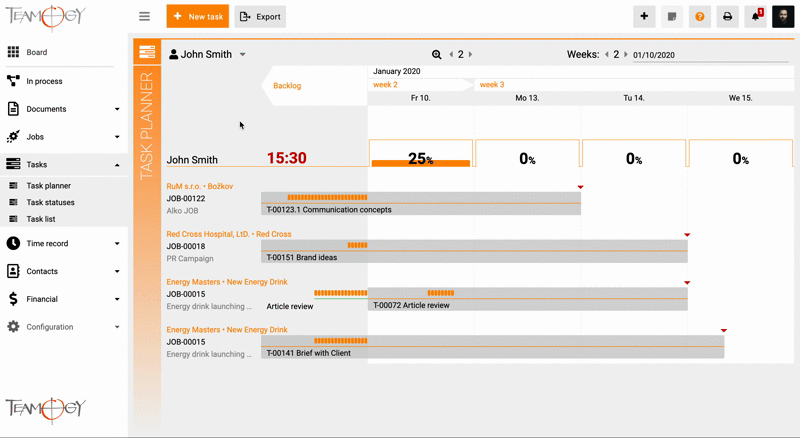 Tips & Tricks 
There are following possible values of recorder time: 150 = 2h 30m, 2.5 = 2h 30m, 2,5 = 2h 30m, 2h = 2:00, 150m = 2h 30m
Get in Touch
If you have problem or need further assistance, do not hesitate contact Teamogy Support. Use online chat (inside Teamogy or everywhere on www.Teamogy.com in the lower right corner) and you will get prompt reply.