1. W rozwijanym menu po lewej stronie wybierz Dokumenty.
2. Kliknij w Moje Dokumenty lub Wszystkie Dokumenty.
3. Kliknij w Nowy dokument.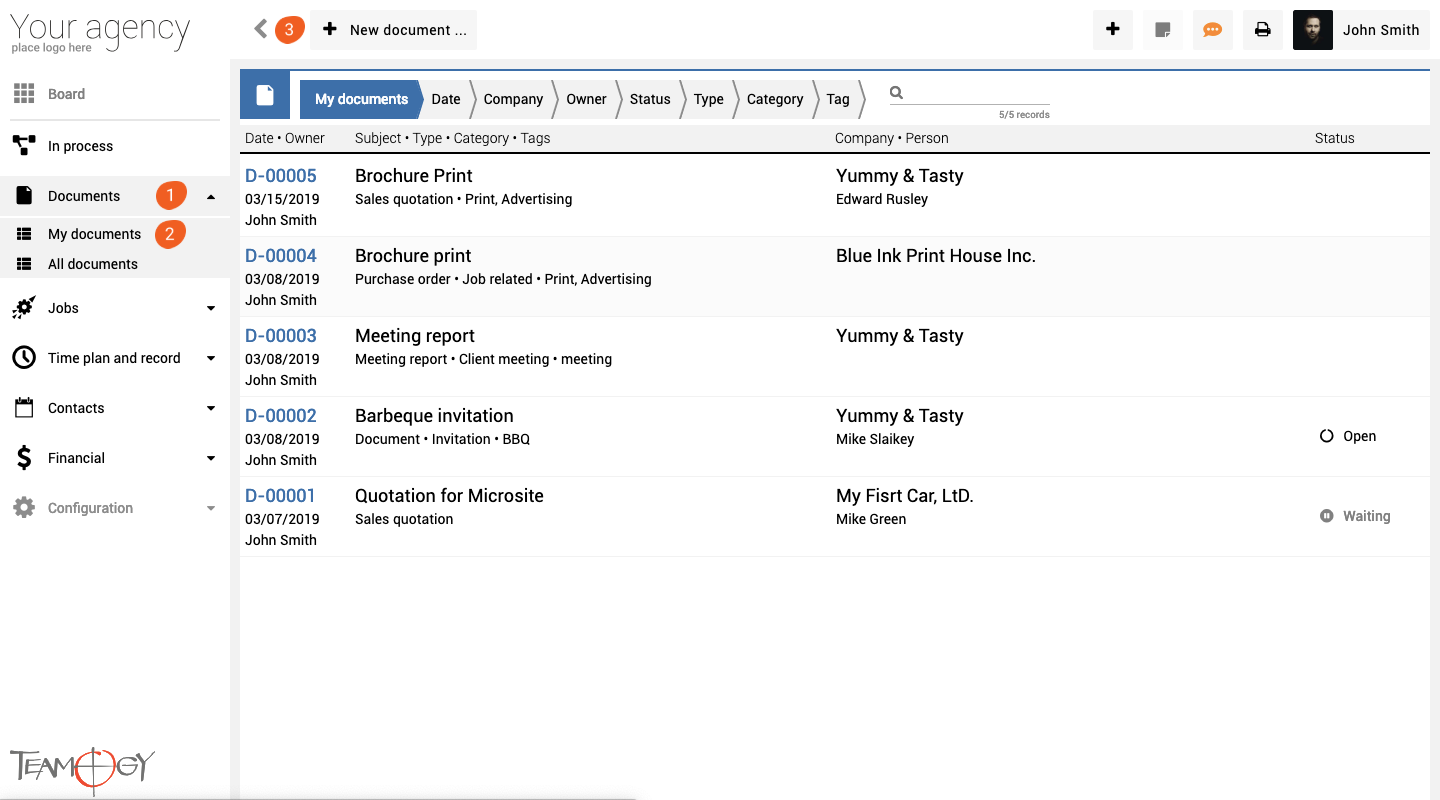 4. Wybierz Nowy dokument.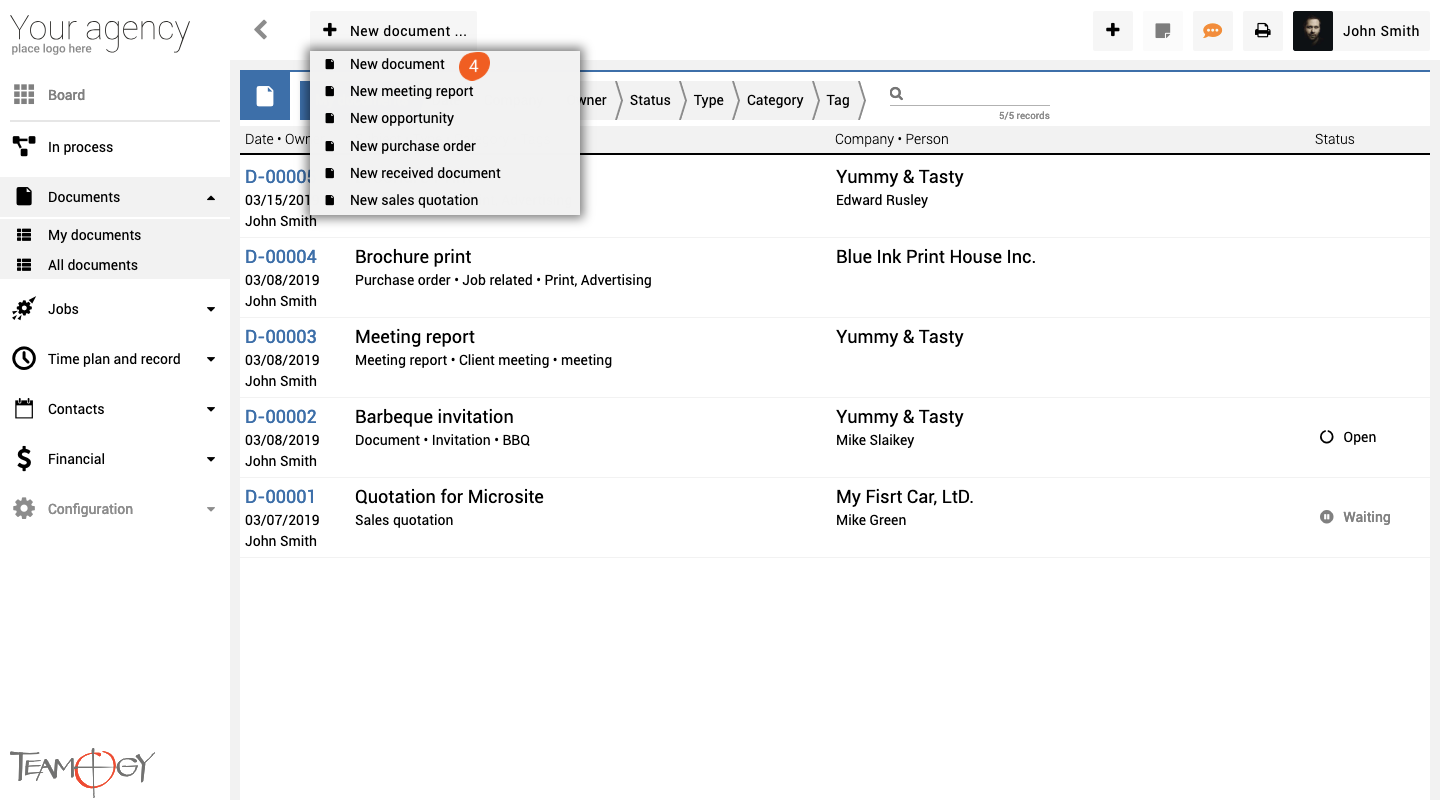 5. Uzupełnij wszystkie szczegóły.Pola obligatoryjne są podkreślone na czerwono (mogą być różne dla różnych agencji).
Tagi– dodaj tagi.
6. W kategorii dokumentu wybierz Umowa.
7. Wciśnij guzik ZAPISZ.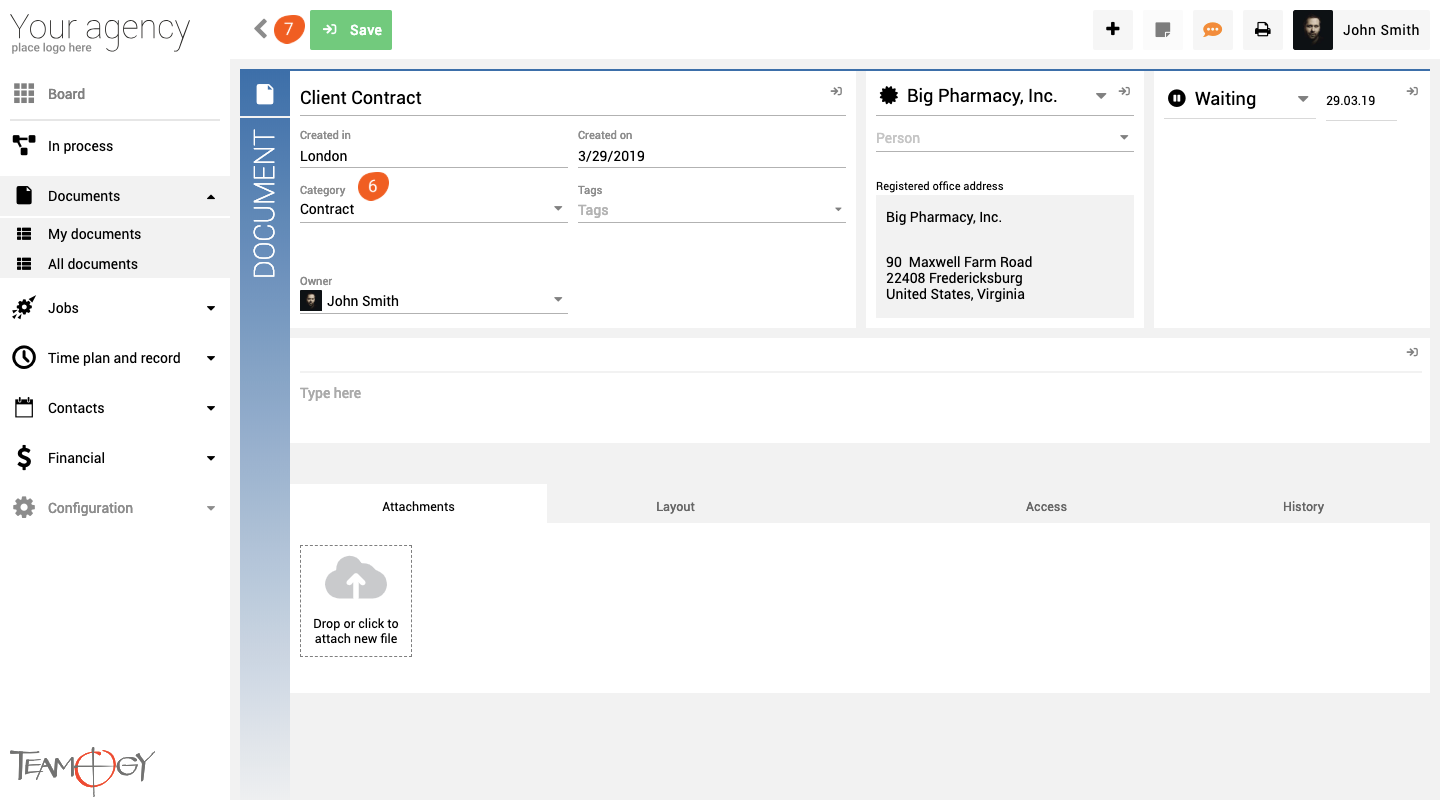 8. Idealnie! Nowa Umowa właśnie została utworzona
Get in Touch
If you have problem or need further assistance, do not hesitate contact Teamogy Support. Use online chat (inside Teamogy or everywhere on www.Teamogy.com in the lower right corner) and you will get prompt reply.