Budżet wewnętrzny to opcja umożliwiająca monitorowanie kosztów operacyjnych. Koszty operacyjne to normalne koszty w każdej firmie – czynsz, zakup wody, prąd itp. Teamogy daje możliwość wyraźnego przypisania kosztów operacyjnych do poszczególnych budżetów wewnętrznych. Dzięki tej opcji będziesz mieć pełną kontrolę nad wszystkimi kosztami agencji.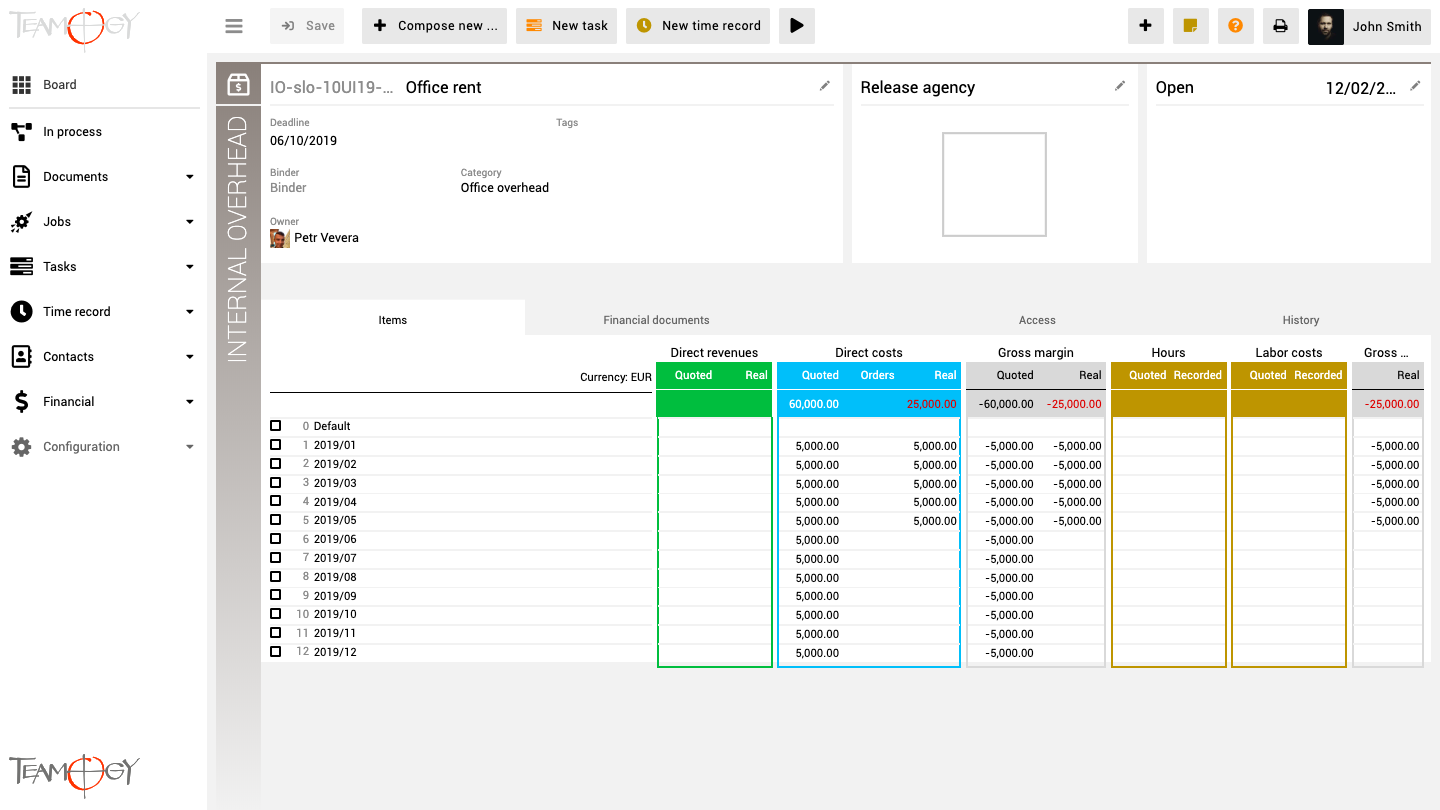 Istnieje wiele projektów wewnętrznych, które wiążą się z nakładami finansowymi i czasowymi. Możliwe jest również raportowanie czasu do budżetów wewnętrznych, a tym samym przegląd wszystkich aspektów wewnętrznych projektów.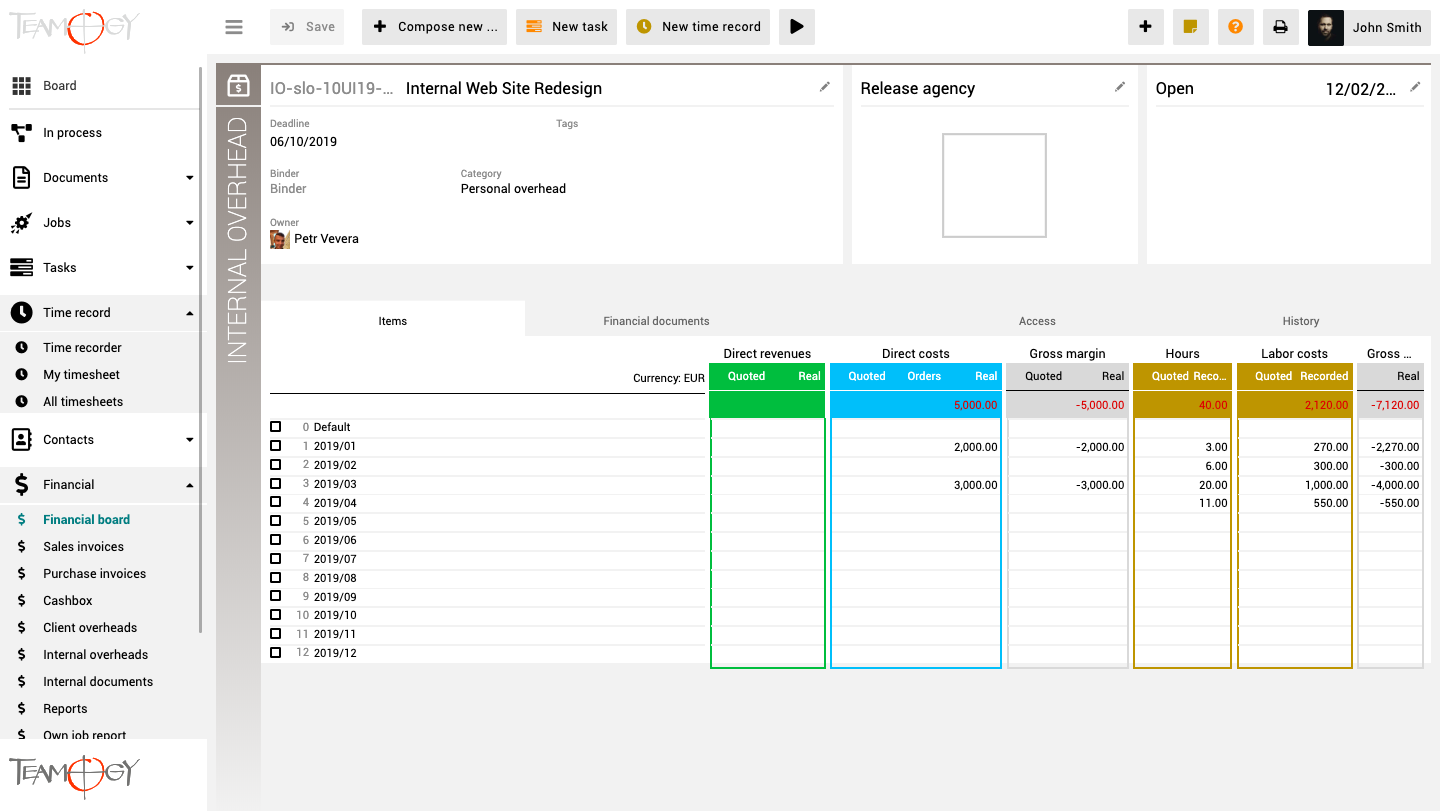 Get in Touch
If you have problem or need further assistance, do not hesitate contact Teamogy Support. Use online chat (inside Teamogy or everywhere on www.Teamogy.com in the lower right corner) and you will get prompt reply.