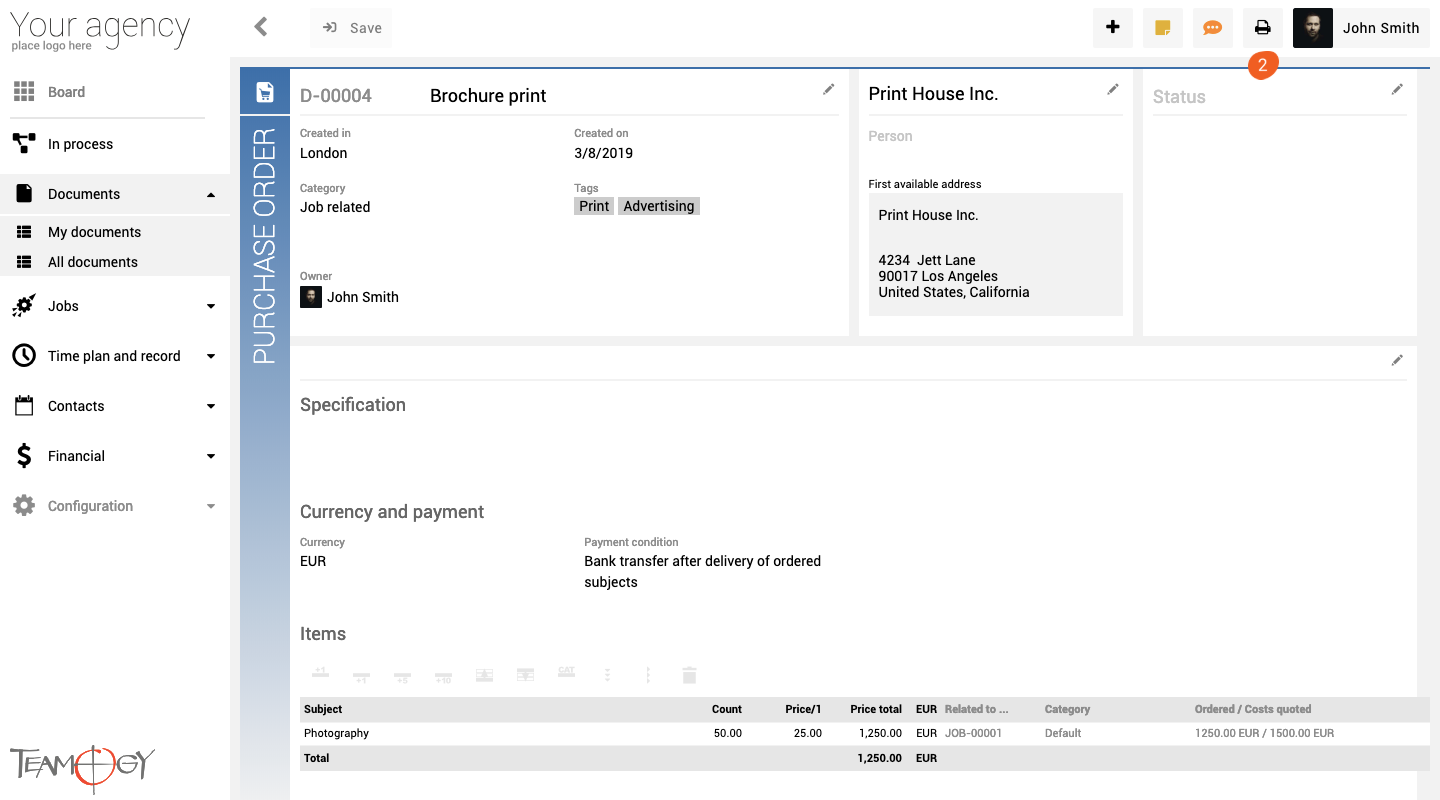 3. Select unroll More Settings.
4. At Options disable Headers and Footers.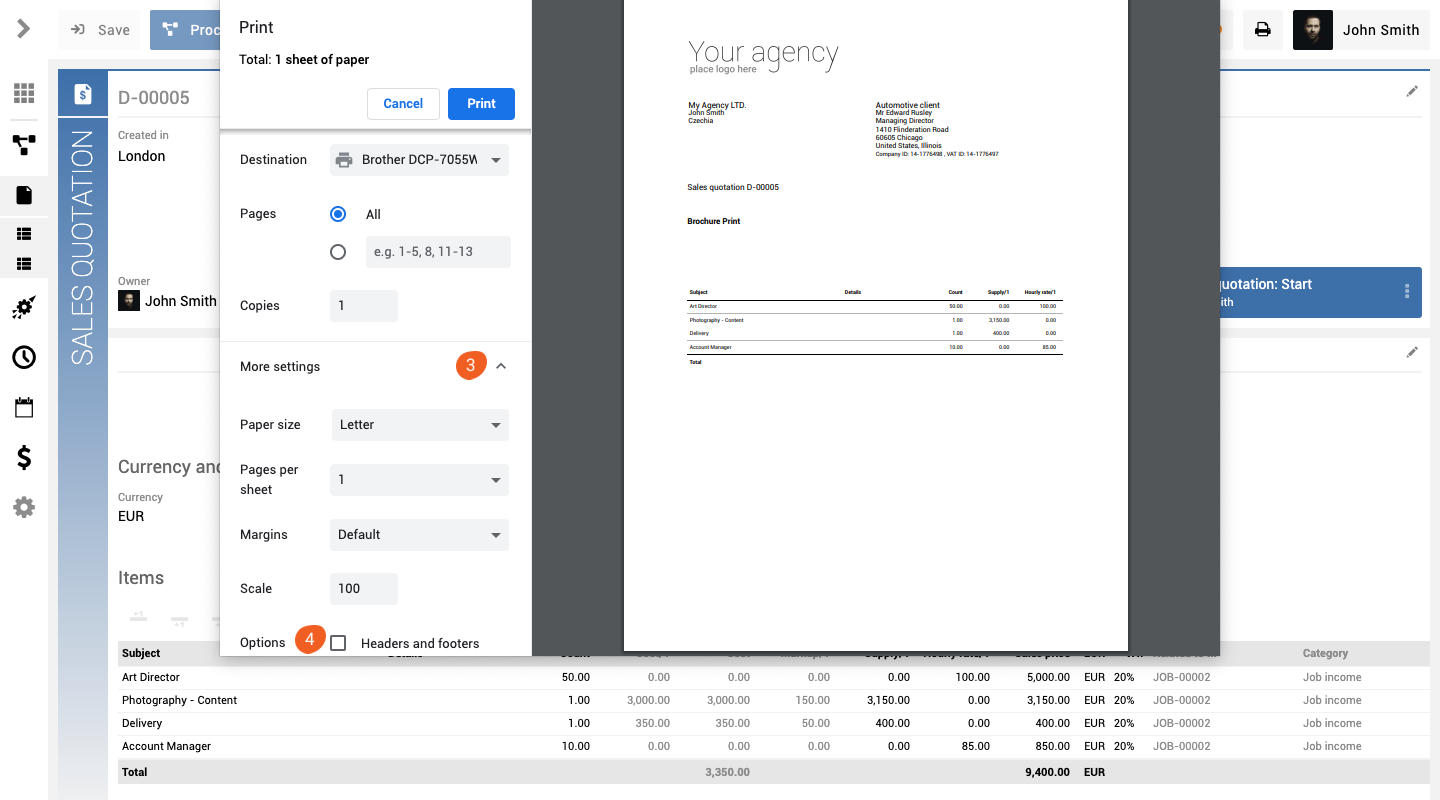 Background Graphics 
1. Click on Background Graphics.
Paper size
Paper size should be similar with the Paper size in the tab Layout.
Recommendation
Margins and Scale should be set as a Default.
Tips & Tricks 
Appearance of printed Document could be edited. All documents will be printed without headers and footers now.
Get in Touch
If you have problem or need further assistance, do not hesitate contact Teamogy Support. Use online chat (inside Teamogy or everywhere on www.Teamogy.com in the lower right corner) and you will get prompt reply.