Every element of Teamogy you could Print out. This manual will show how to Print a Document. But you could apply this manual to all elements of Teamogy, which are printable. 
1. Find the Document which you would like to Print out.
2. Click on the icon of the printer.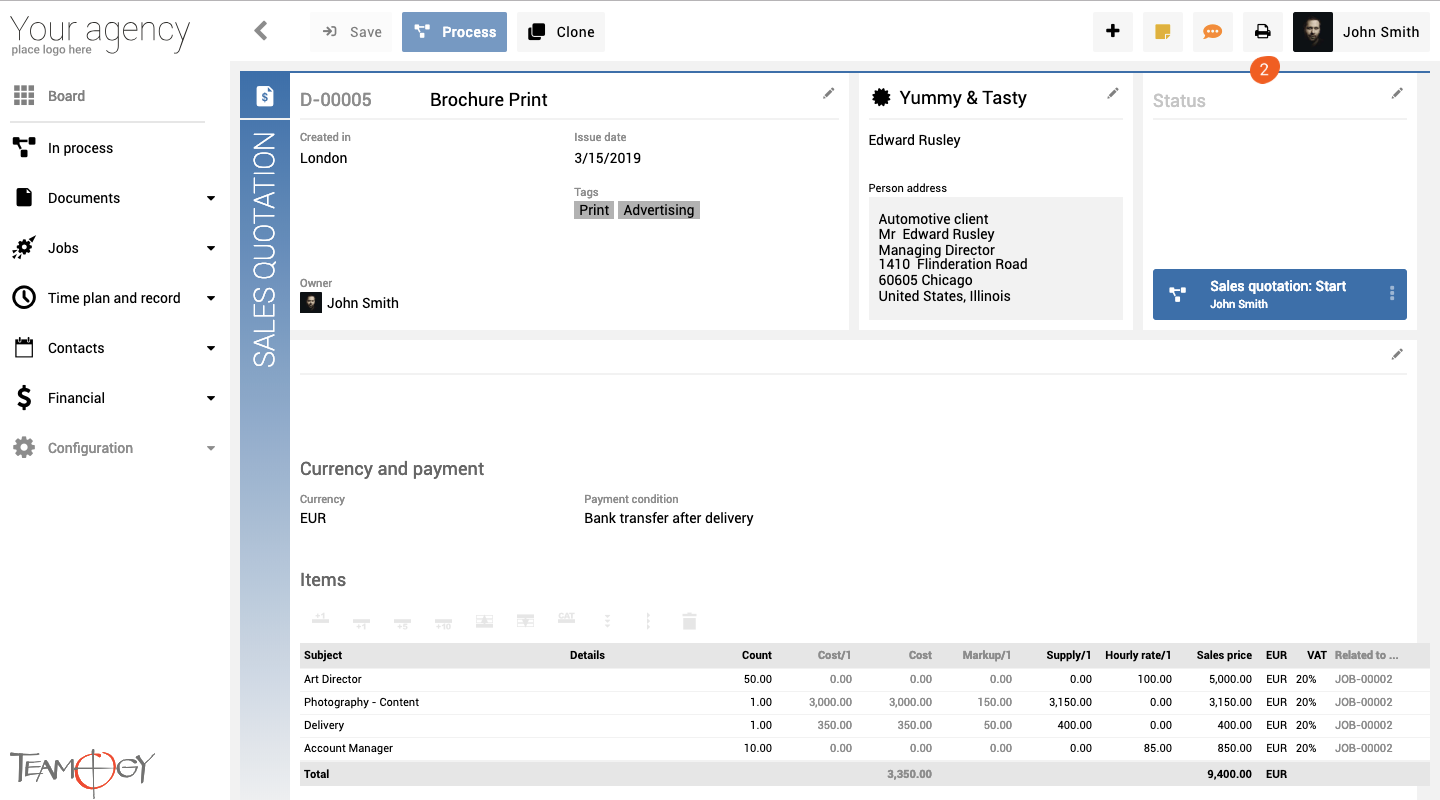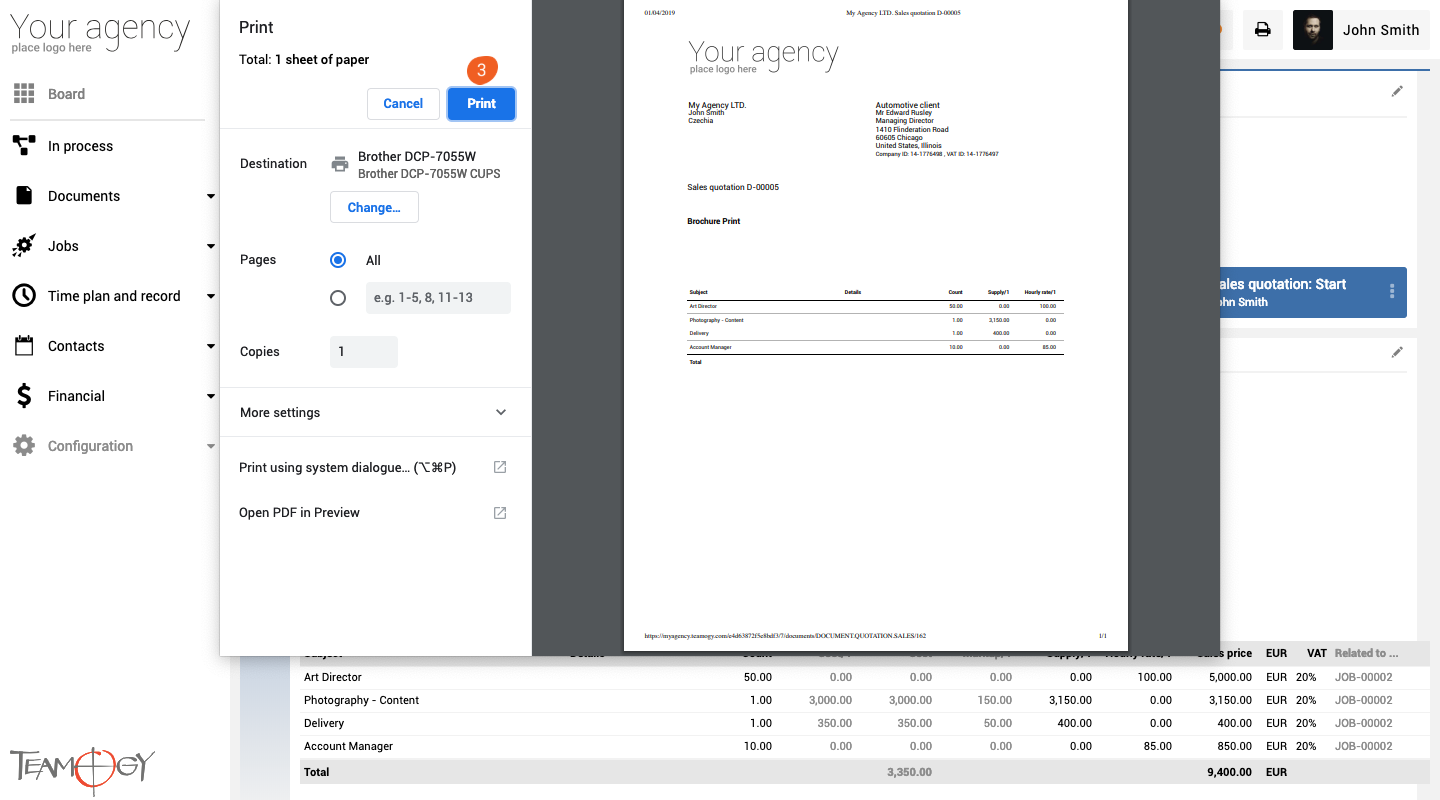 Tips & Tricks 
– appearance of printed Document could be edited.
– aswell you could use keyboard shortcuts to print the Document out: PC: CTRL+P; MAC: CMD+P
k