Pokazuje wartość VAT z faktur sprzedaży i faktur kosztowych oraz dostarcza przydatnych informacji o VAT odjętym w każdym miesiącu.
Raport VAT zawiera pojedyncze dokumenty finansowe (faktury sprzedaży i kosztowe) oraz VAT z nich wyliczony. Rpoart pokazuje bilans VAT dla wybranego okresu czasu – czy będziesz musiał zapłacić VAT czy otrzymasz jego zwrot.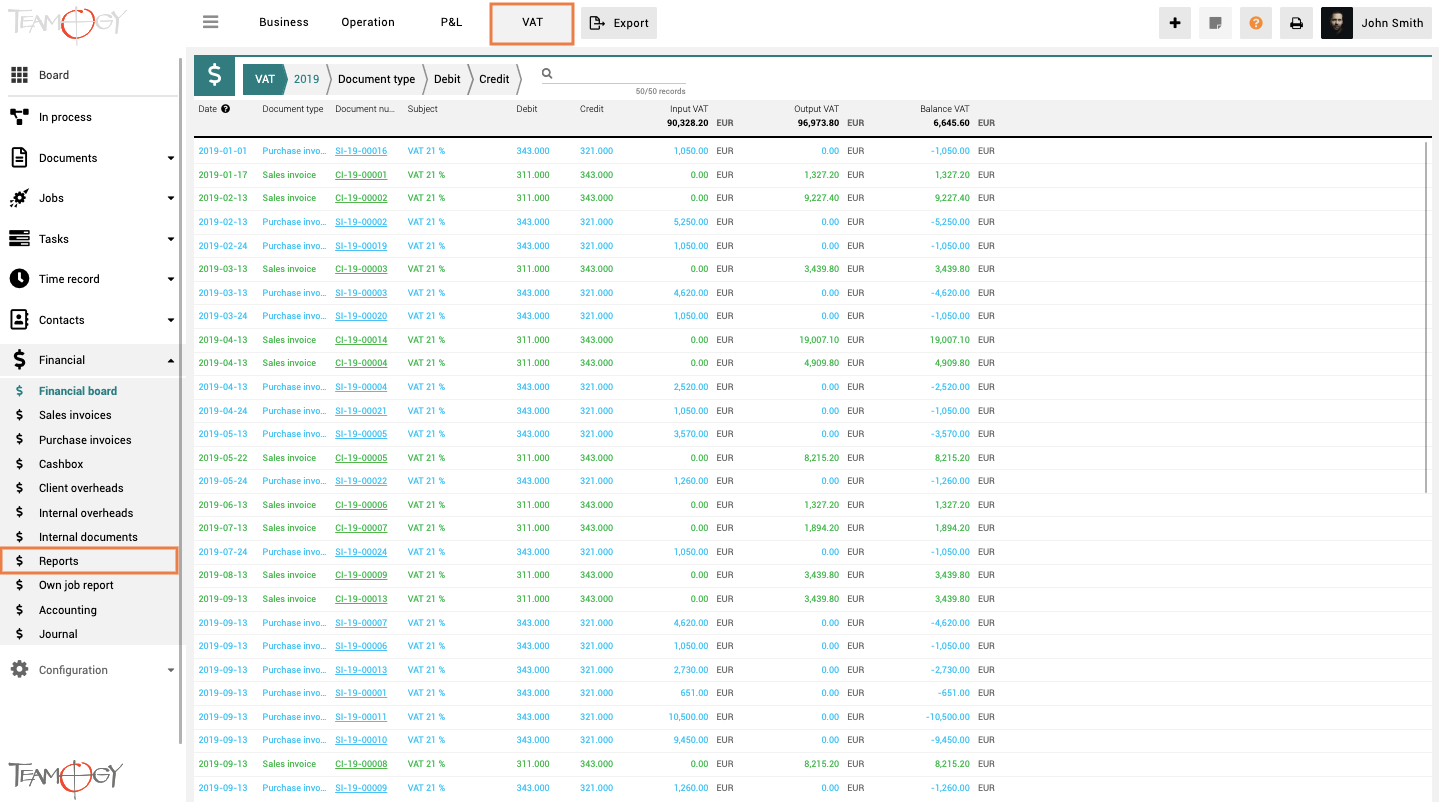 | | |
| --- | --- |
| VAT naliczony | pokazuje naliczoną wartość VAT (Faktury kosztowe). Cały wiersz jest zaznaczony na niebiesko. |
| VAT należny | pokazuje należną wartość VAT (Faktury sprzedaży). Cały rząd jest zaznaczony na zielono. |
| Bilans VAT | różnica między VAT należnym a VAT naliczonym. Dodatnia wartość wskazuje na nadwyżkę VAT należnego. Ujemna wartość wskazuje na nadwyżkę VAT naliczonego. |
Każdy raport umożliwia łatwe filtrowanie danych. Więc możesz w prosty sposób uzyskać widok tylko na te informacje, których potrzebujesz.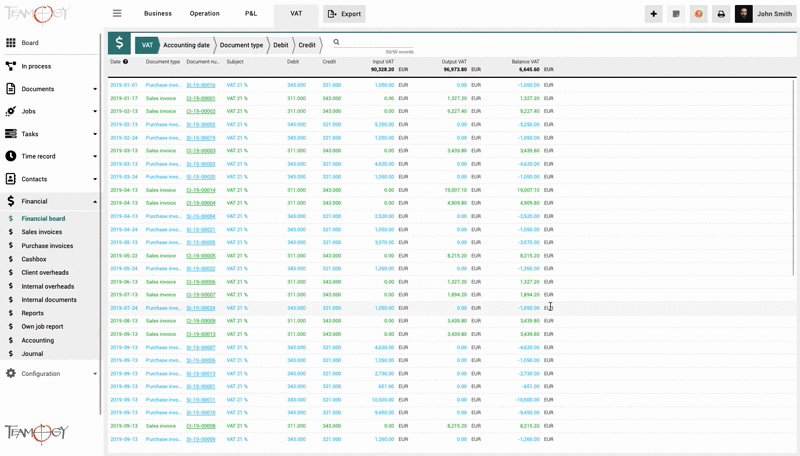 Get in Touch
If you have problem or need further assistance, do not hesitate contact Teamogy Support. Use online chat (inside Teamogy or everywhere on www.Teamogy.com in the lower right corner) and you will get prompt reply.