Czy spotkałeś się z problemem, że chciałbyś zrestartować proces? Nie jest to przeszkodą dla użytkowników z odpowiednimi kompetencjami. Wystarczy kliknąć na białe kropki w obszarze procesu. Następnie kliknąć na restart i potwierdzić.
Sprawdź na GIFie poniżej, w jaki sposób restartować proces.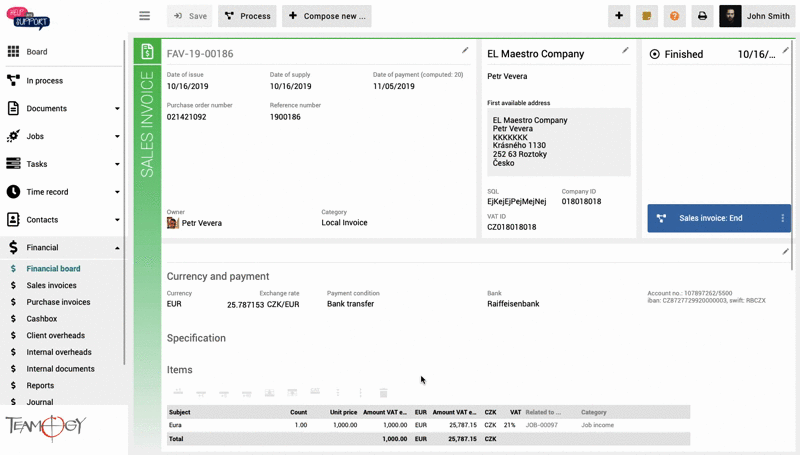 Get in Touch
If you have problem or need further assistance, do not hesitate contact Teamogy Support. Use online chat (inside Teamogy or everywhere on www.Teamogy.com in the lower right corner) and you will get prompt reply.