Teamogy allows for the creation of a Sales Prepayment Invoice for your clients. Sales Prepayment Invoice is used when we want the client to pay us in advance – before the service is provided or before the goods are delivered.
Sales Prepayment Invoice also meet all legal requirements of your territory:
VAT rates
Legal texts
Numbering sequence (as you wish)
It is very simple to create a Sales prepayment invoice.
1. In the left navigation menu unroll Financial.
2. Click on Sales invoices.
3. Click on Compose new and choose Sales prepayment invoice.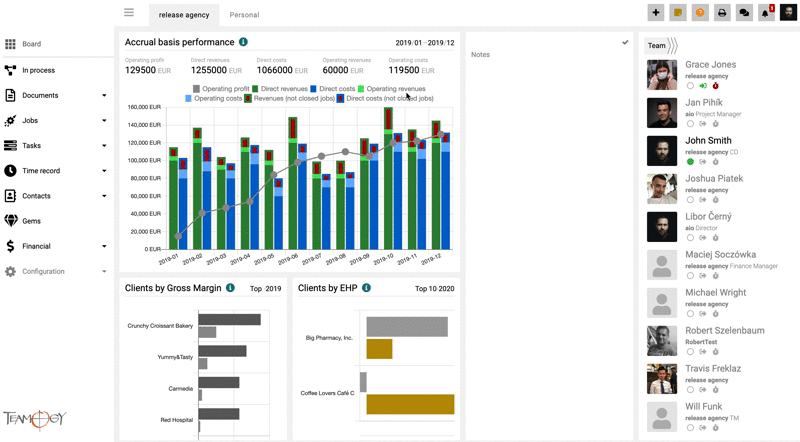 4. Complete all of the details. Mandatory fields are red underlined.
5. Press Save button.
6. Perfect! You have created a new Sales prepayment invoice.
Here is a sample of what the Sales prepayment invoice looks like: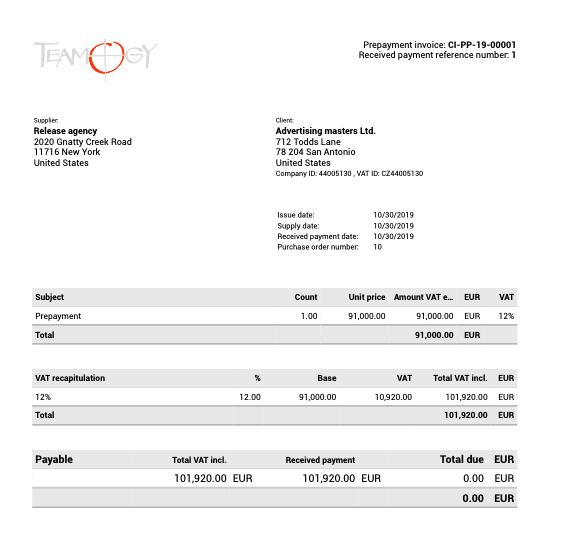 Sales Proforma Invoice from Sales Prepayment Invoice
You can create a Sales Prepayment Invoice directly from the Sales proforma invoice – Check the GIF below. Just enter the amount of received payment into the Receive payment field.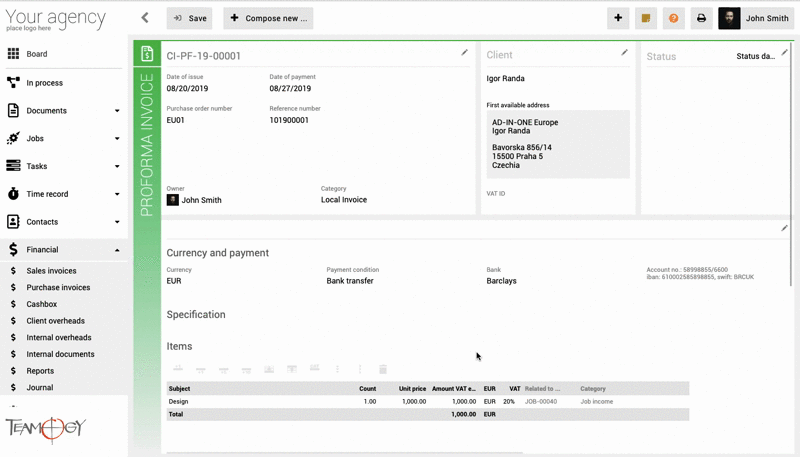 All Sales Prepayment Invoices can be found in a special tab in Sales invoices.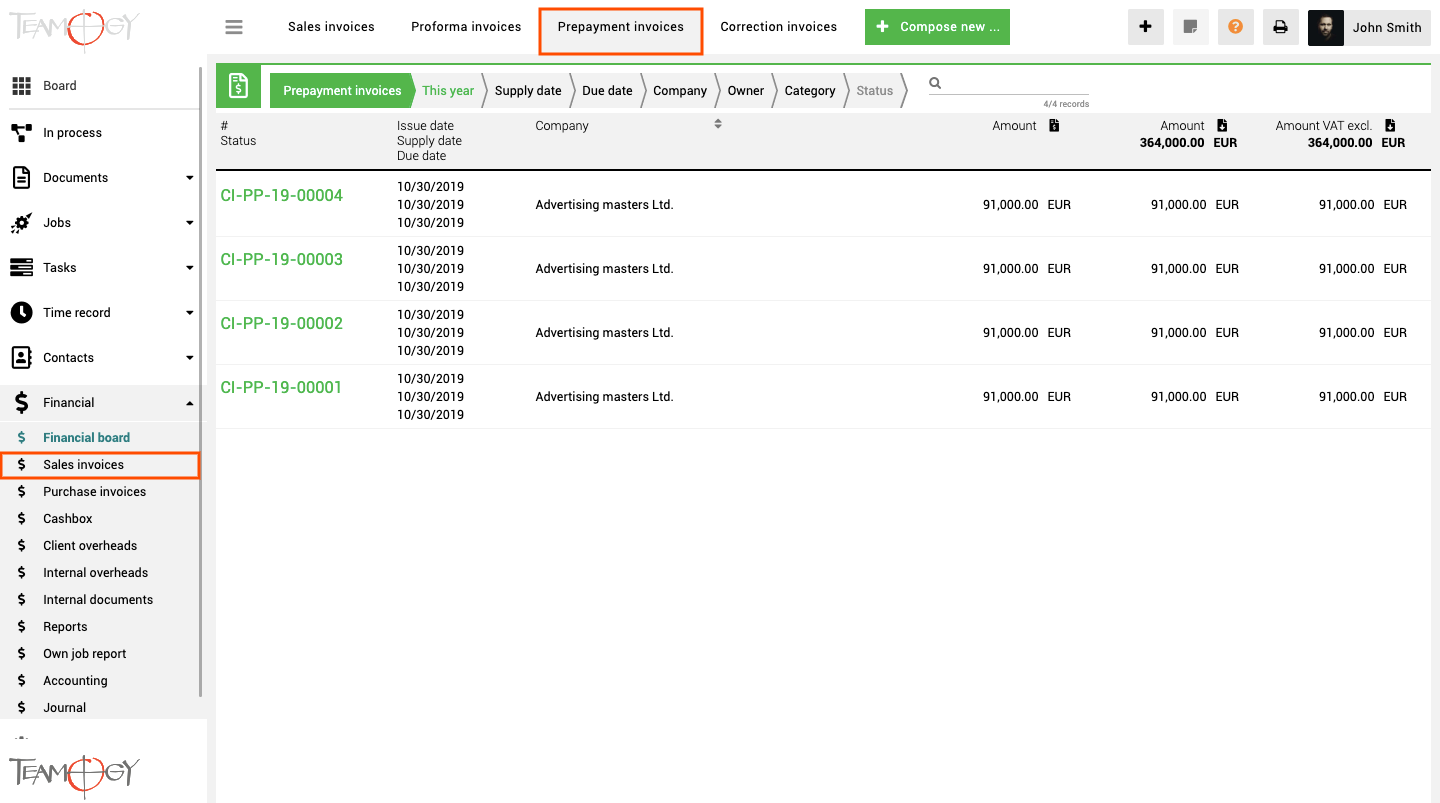 Get in Touch
If you have problem or need further assistance, do not hesitate contact Teamogy Support. Use online chat (inside Teamogy or everywhere on www.Teamogy.com in the lower right corner) and you will get prompt reply.