Teamogy allows for the creation of a Sales Proforma invoice for your clients – to ask your client for money in advance.
The creation of a Sales Proforms invoice for your clients is easy to create, approved internally, and sent to the client (as a PDF, for example). A Sales Proforma Invoice is a basic type of invoice that we send to clients.   
Sales Proforma invoices also meet all legal requirements of your territory:
VAT rates
Legal texts
Numbering sequence (as you wish)
Different Sales invoice types – Proforma Invoice, Prepayment Invoice, Correction Invoice, etc.
Proforma is a payment request. Check the gif below to see how to create the Sales Proforma Invoice.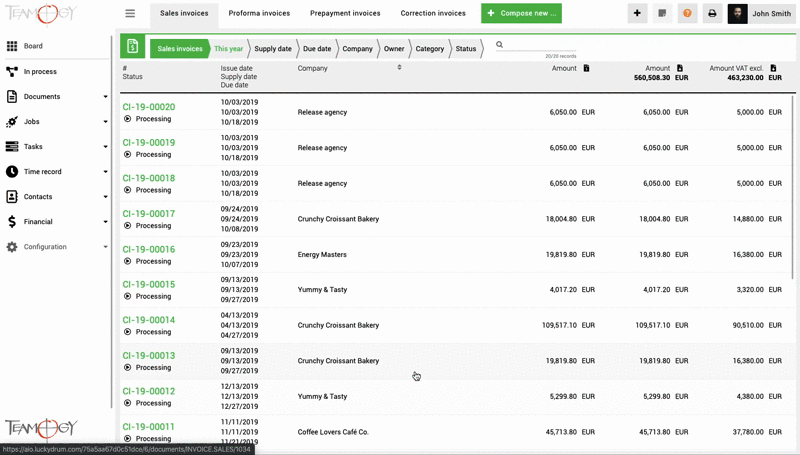 Here is a sample of what the Sales Proforma Invoice looks like: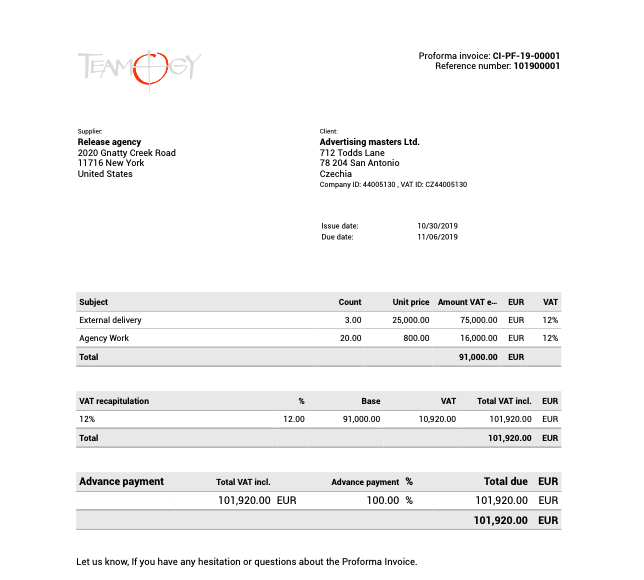 All Sales Proforma invoices can be found in a special tab in Sales invoices.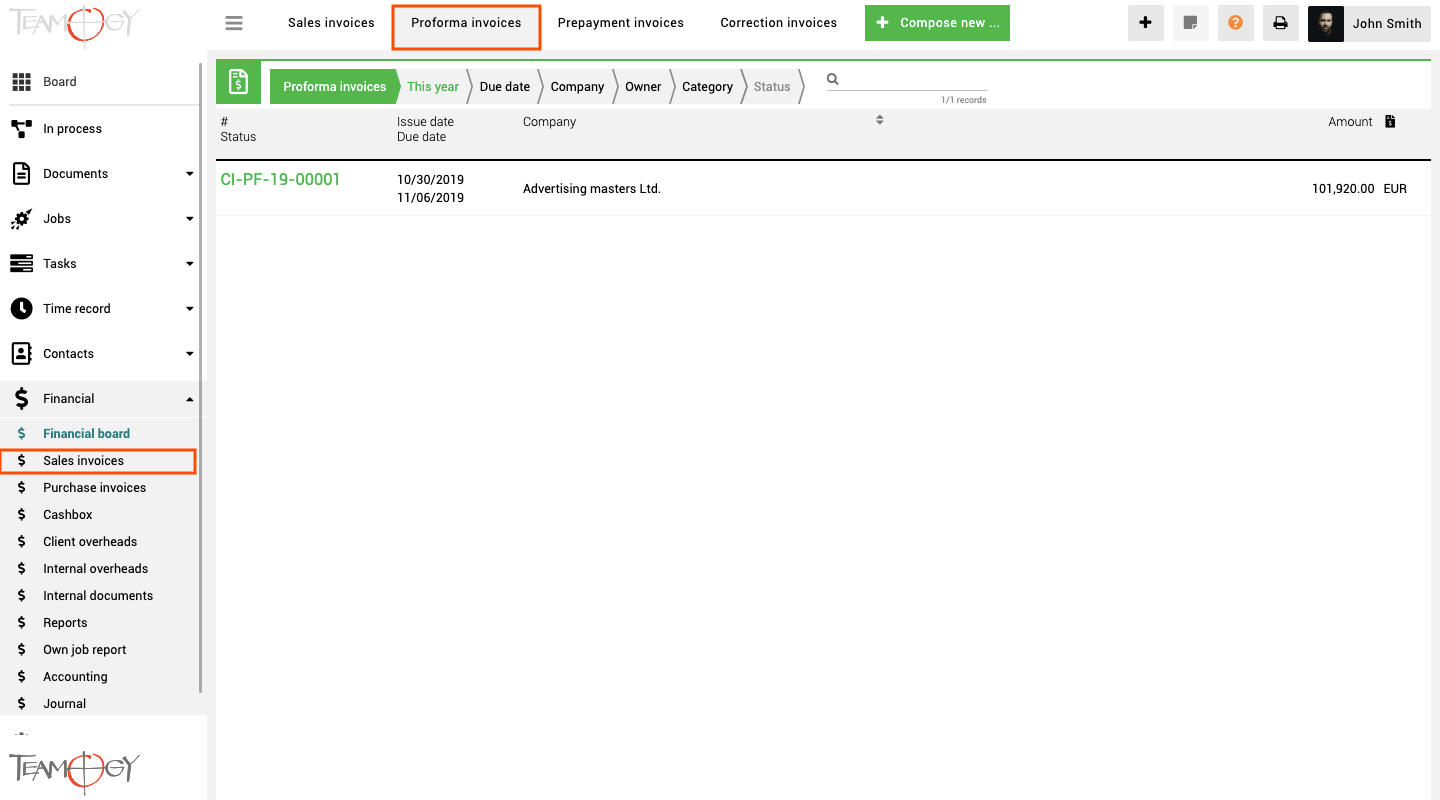 Once you receive the Proforma payment, you can also create a Sales Prepayment Invoice directly in Teamogy.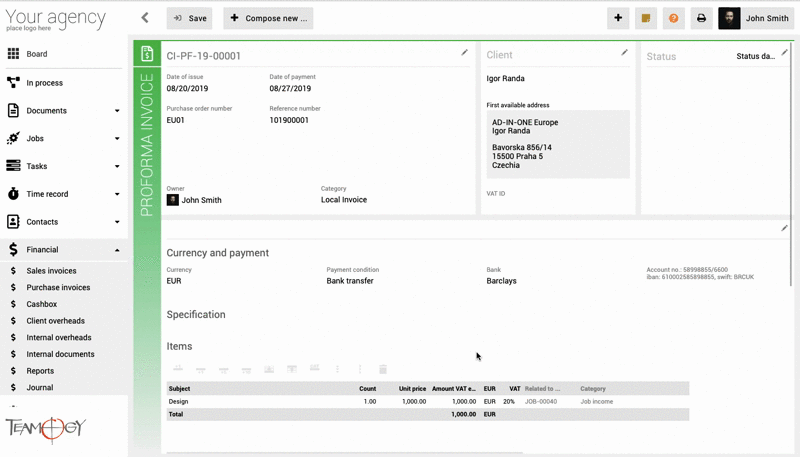 Get in Touch
If you have problem or need further assistance, do not hesitate contact Teamogy Support. Use online chat (inside Teamogy or everywhere on www.Teamogy.com in the lower right corner) and you will get prompt reply.