1. In the left navigation menu, select Unroll Documents.
2. Click on My Documents or All Documents. 
3. Click on New document.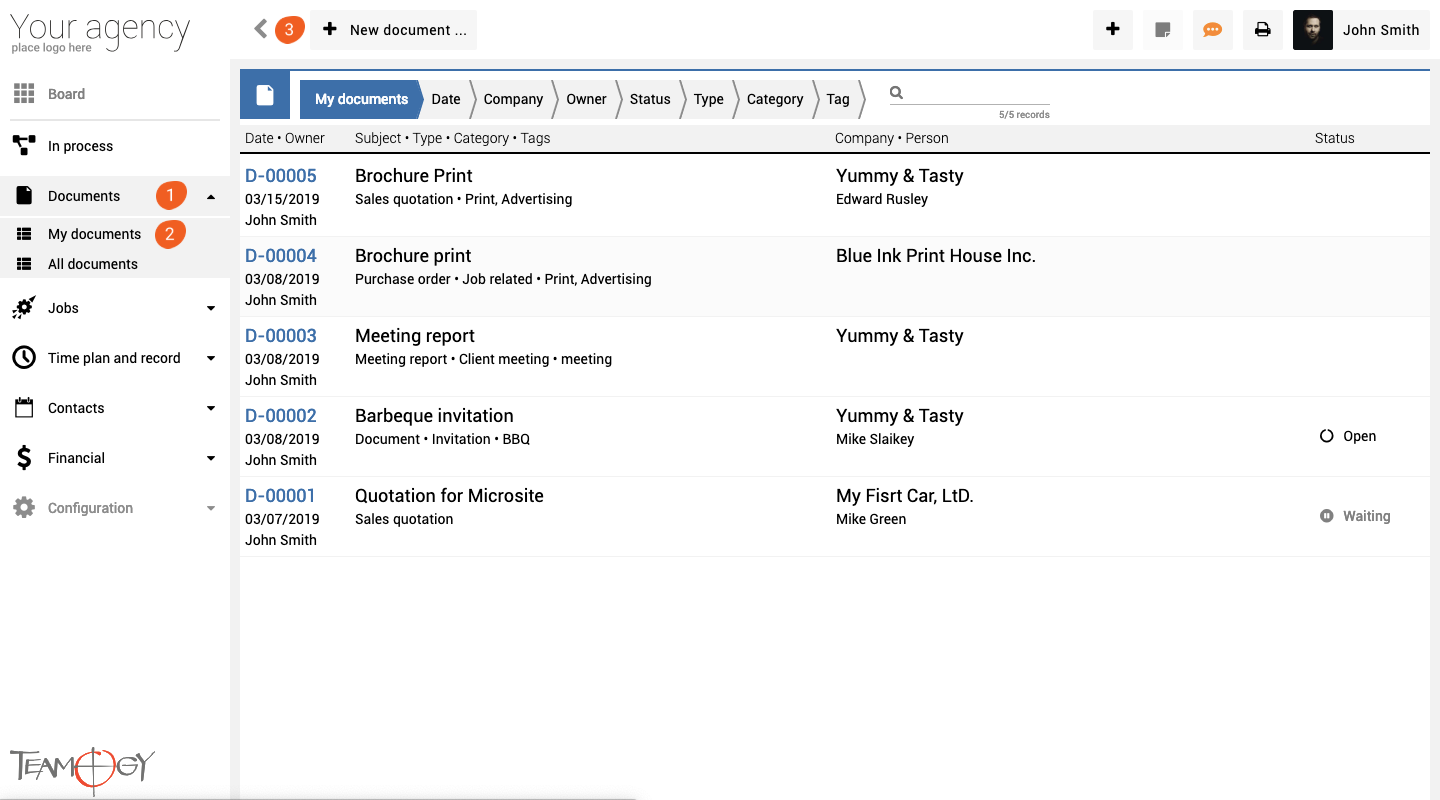 4. Choose Sales Quotation.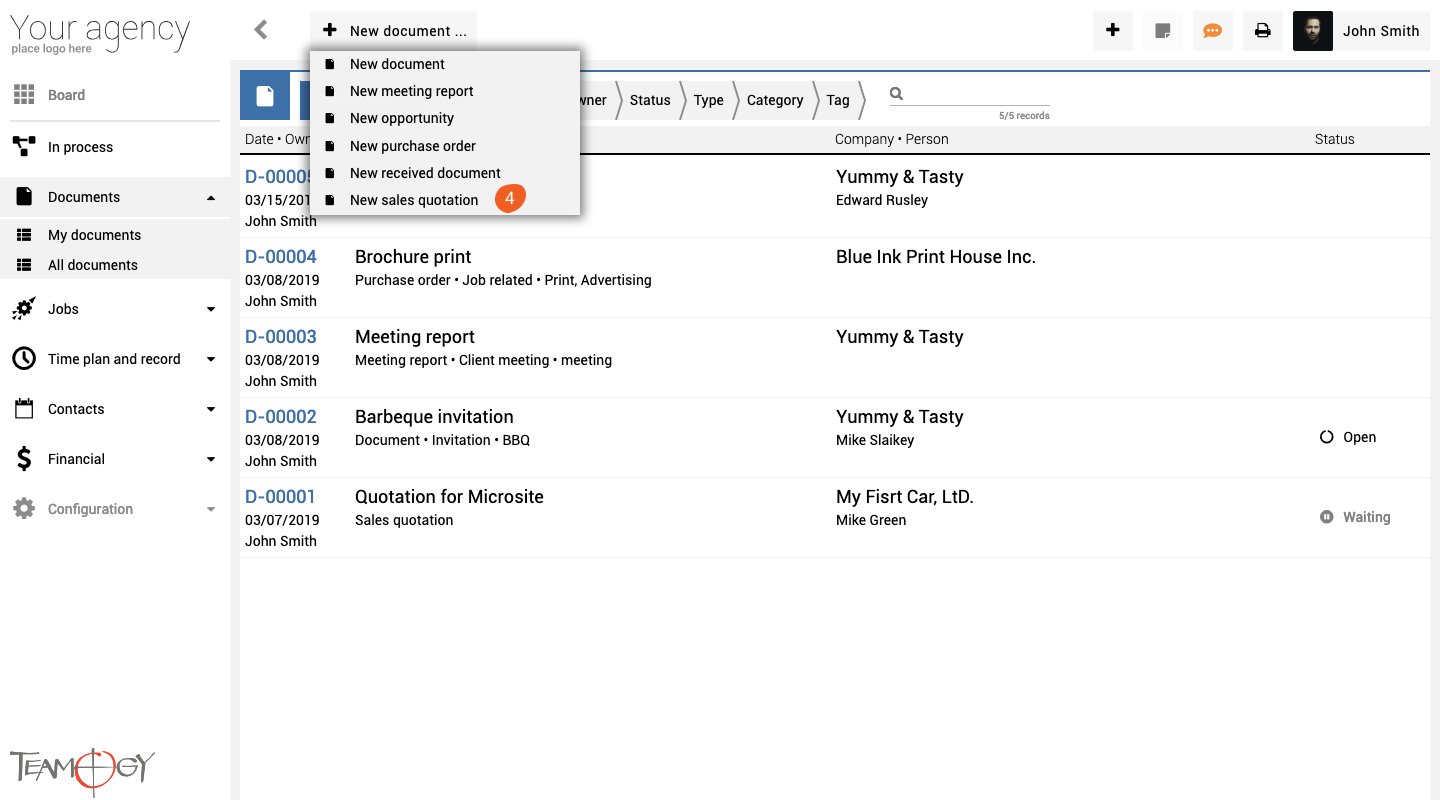 5. Complete header details. Mandatory fields are red underlined (can be different from the agency's settings).
6. Detailed specification
here you can specify the subject of the Sales Quotation – explain the details of your proposal, the content, timeline, deadlines, or any other important information which the client should know about.
7. Currency and payment
you can easily create a quotation in any currency you wish. Just choose the required currency and confirm or edit the currency rate. Choose the payment conditions.
8. The financial table
this is an essential part of the Sales Quotation. See how to do it in the detailed guide

here

.
9. The summary at the end
if you wish, you can add any kind of summary or delivery conditions at the end of the document.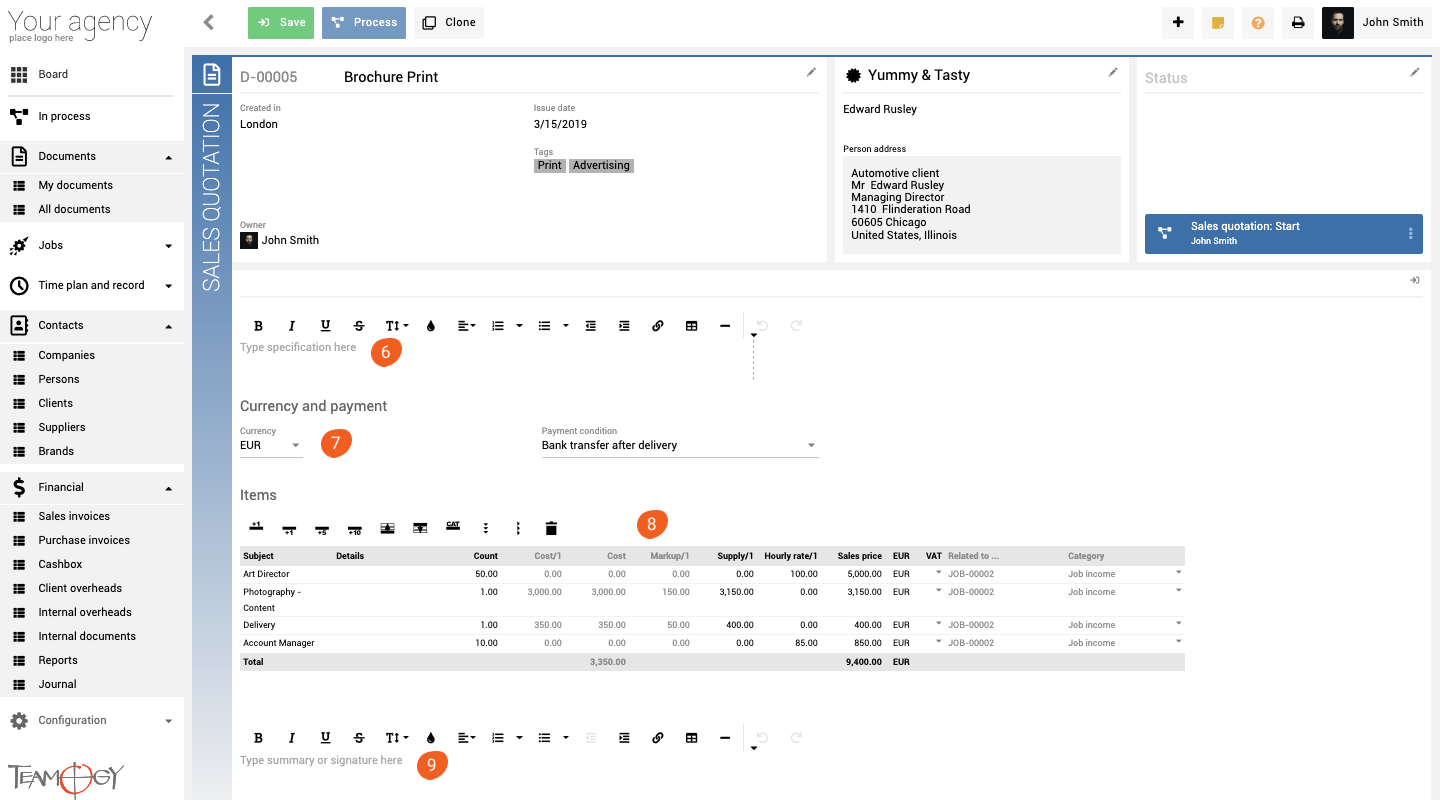 10. Press a SAVE button.
Perfect! The new document is created. If you want to print it, just use the print icon and you have a nice document ready to be sent to your business partners.
Get in Touch
If you have problem or need further assistance, do not hesitate contact Teamogy Support. Use online chat (inside Teamogy or everywhere on www.Teamogy.com in the lower right corner) and you will get prompt reply.