You can add your signature to the system. The signature will be shown at the end of the Documents, Invoices etc.
1. Click on your photo in User area in the top right corner of the screen.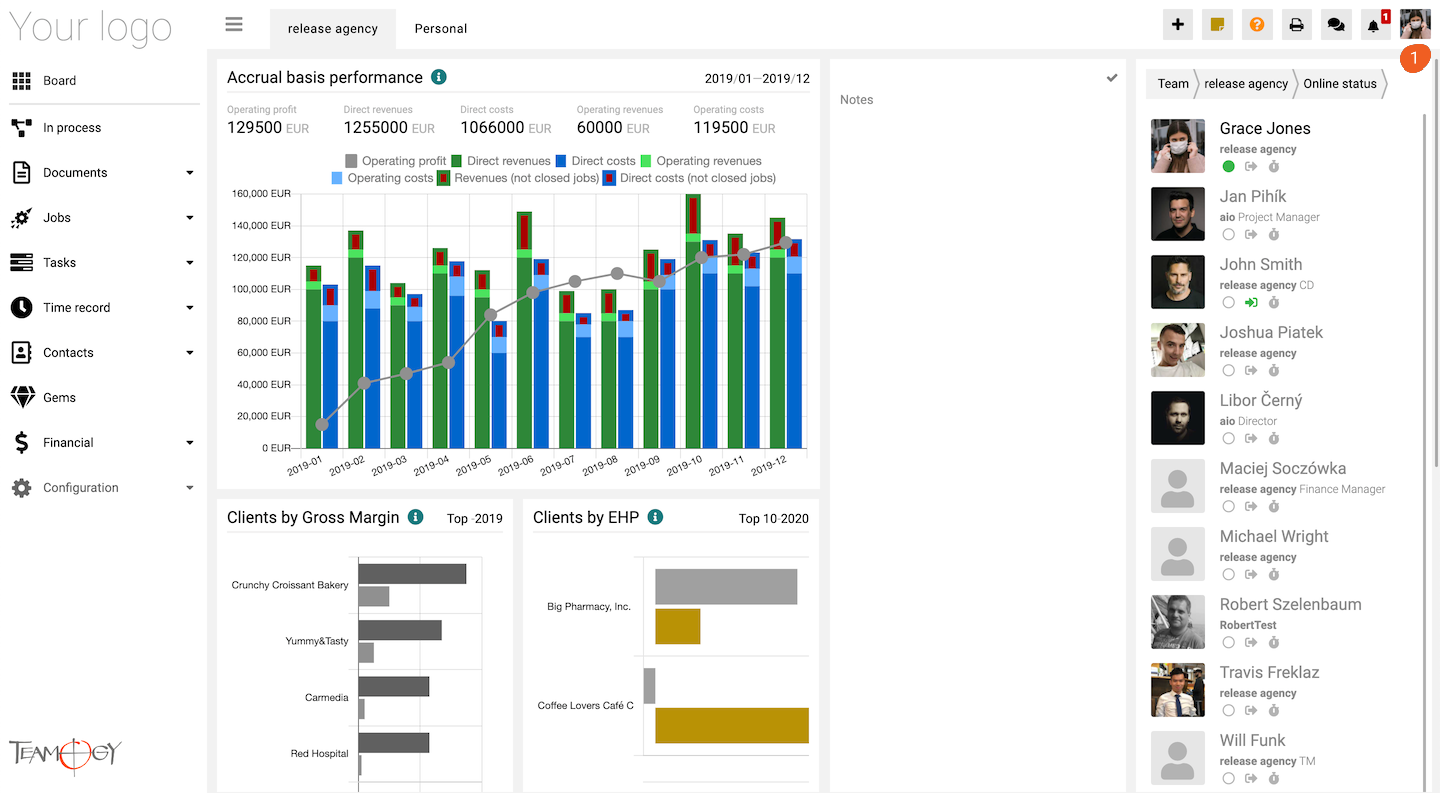 2. Click on User settings.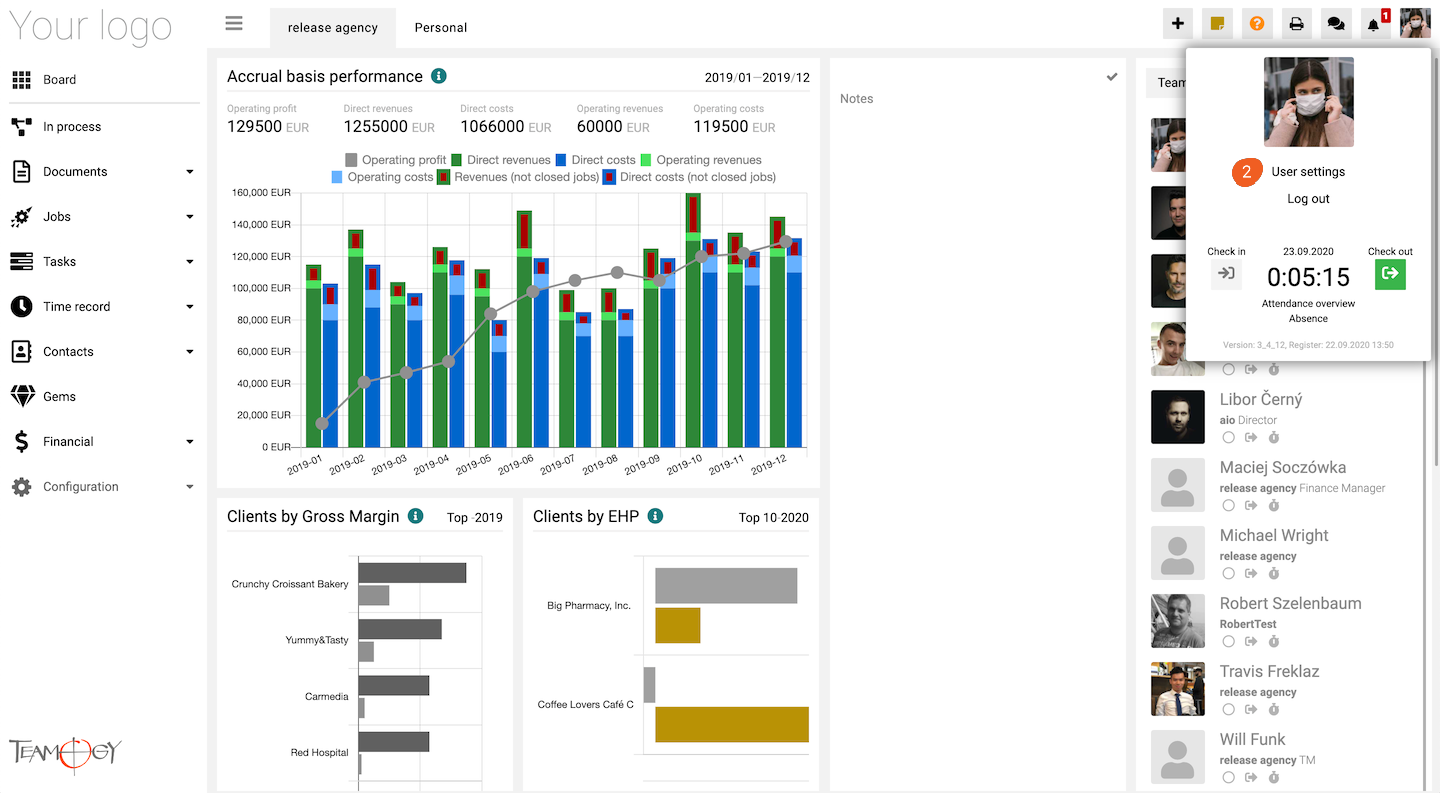 3. Click on the option Upload on the right. Choose a signature from your device.
4. Click on OK button.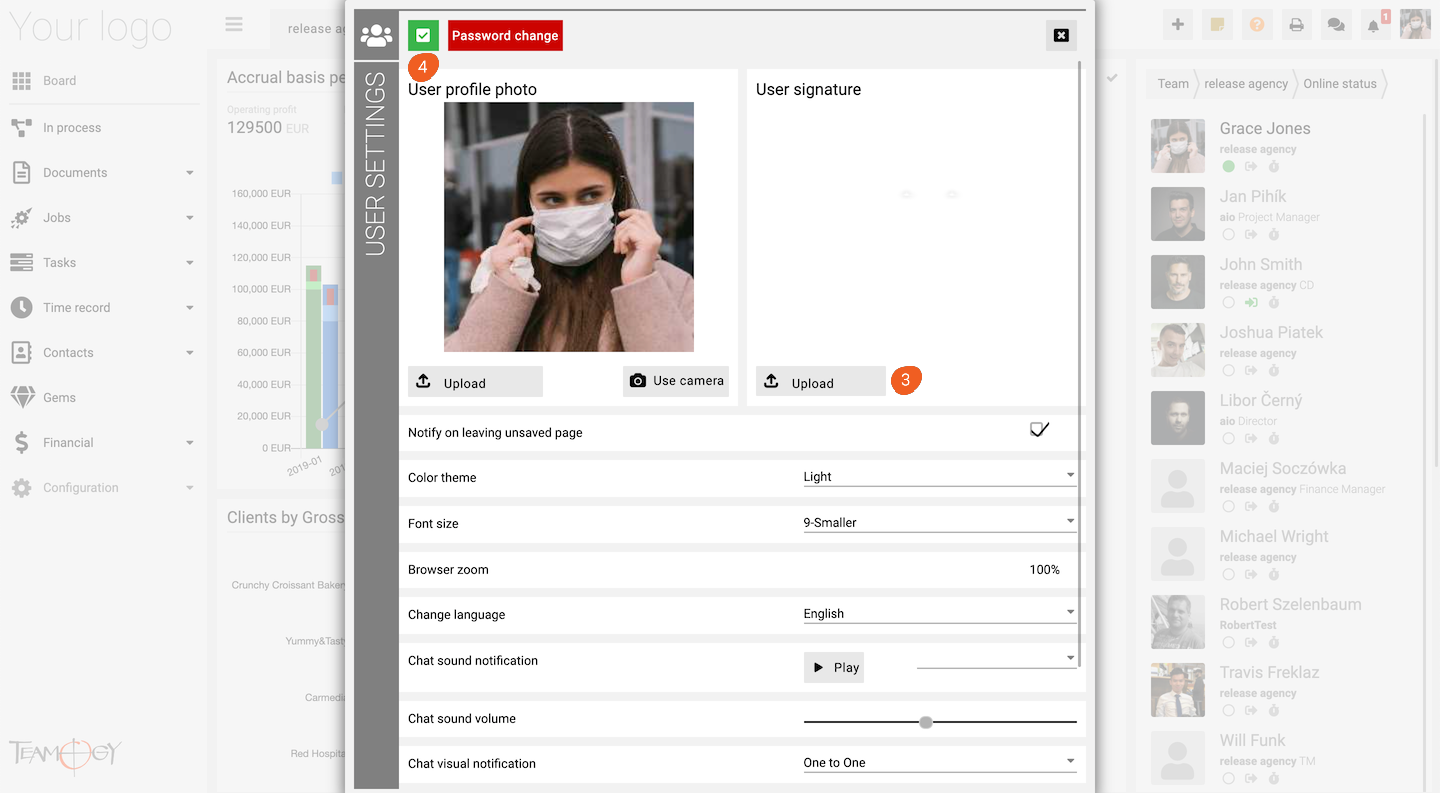 5. Perfect! You have added the signature.
Let's see how the new signature looks like in the Document. New signature will be displayed at the right of your name.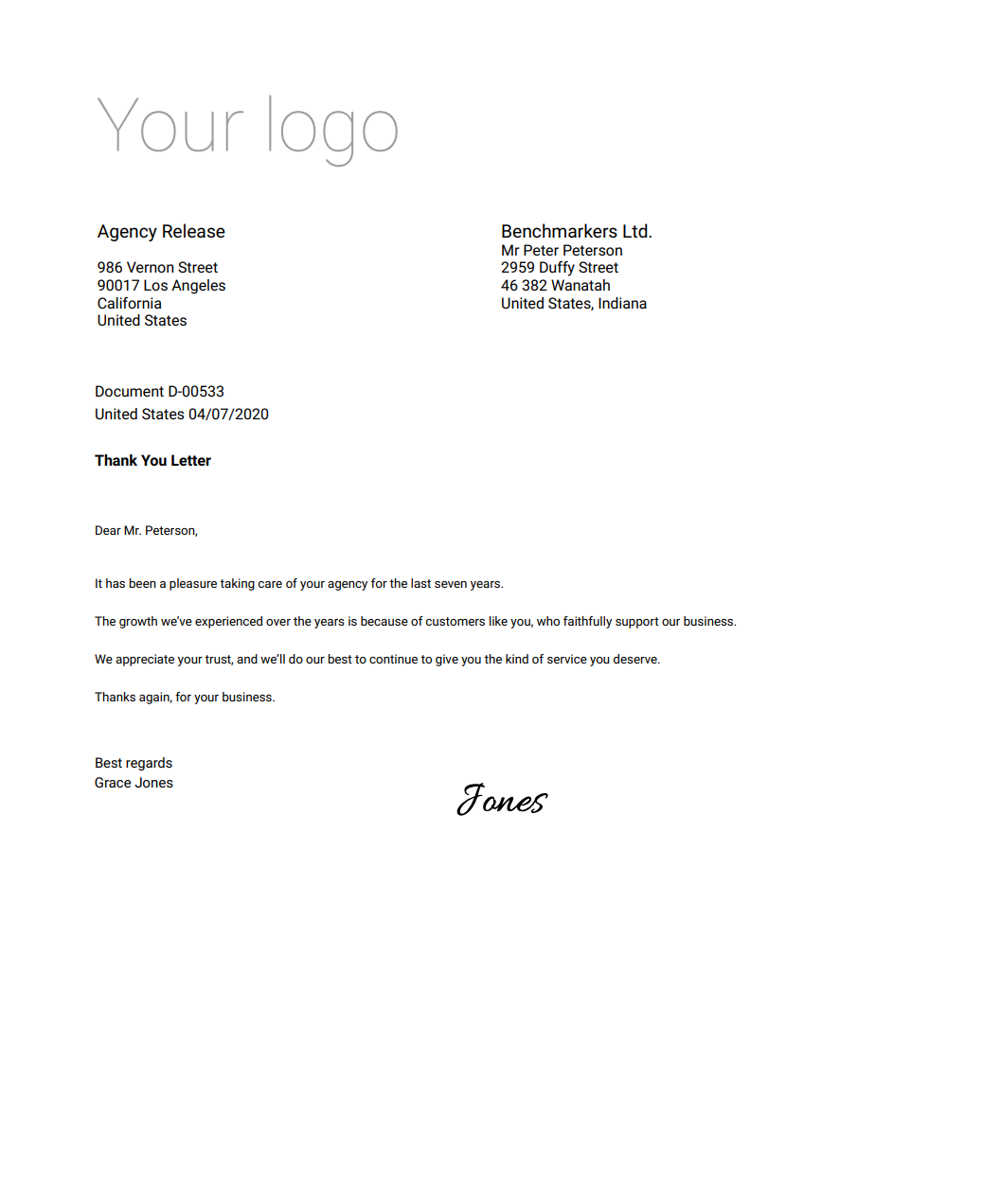 If you would like to print out the Document with your signature, you have to be the owner of the Document.  You will not be able to print a document with someone else's signature, nor will anyone else print a document with your signature. If the owner of the document is someone else and you have rights to edit the document, you can change the owner and print it out with your signature.
Get in Touch
If you have problem or need further assistance, do not hesitate contact Teamogy Support. Use online chat (inside Teamogy or everywhere on www.Teamogy.com in the lower right corner) and you will get prompt reply.