Any type of record, Documents, Jobs, Tasks, Invoices…, in Teamogy can have its own set of statuses, which help you to easily see the actual record progress. Statuses can be assigned manually or they are driven by an automatic approval procedure (depending on the agency settings).
This guide will show you how you can manually change the status and how you can use status for sorting and searching.
Adding a status 
To add / modify status is very simple – just choose required status from predefined list. Check the GIF below.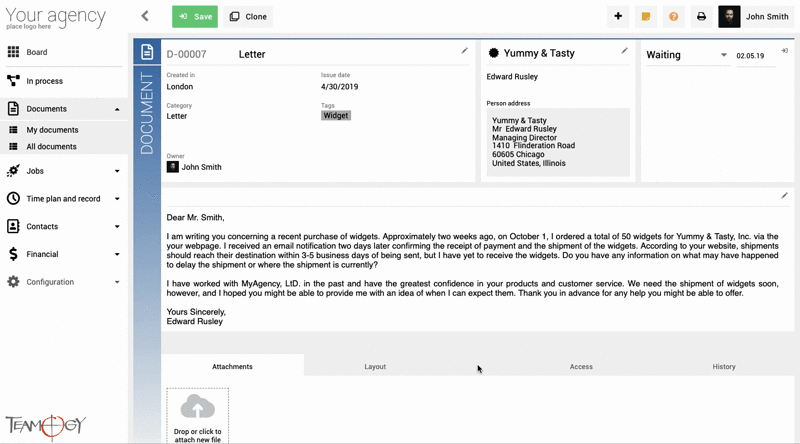 Searching / sorting by status
You may need to find a document /list of documents, which are in a certain status. Simply open the module (Documents, Jobs, Invoices,) and use the top Breadcrumb filters to view only the records of a required status. Check the GIF below.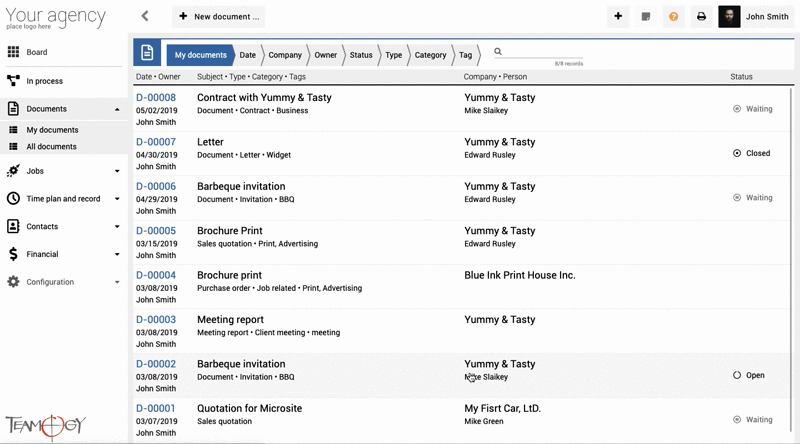 Get in Touch
If you have problem or need further assistance, do not hesitate contact Teamogy Support. Use online chat (inside Teamogy or everywhere on www.Teamogy.com in the lower right corner) and you will get prompt reply.