We have delivered a 100% open source video conferencing solution that you can use all day with no account needed. Arrange meetings with colleagues or clients any time you would like to. Teamogy Meet is fully secure and ready to be your reliable partner. Teamogy Meet includes video conference, chat or screen sharing etc.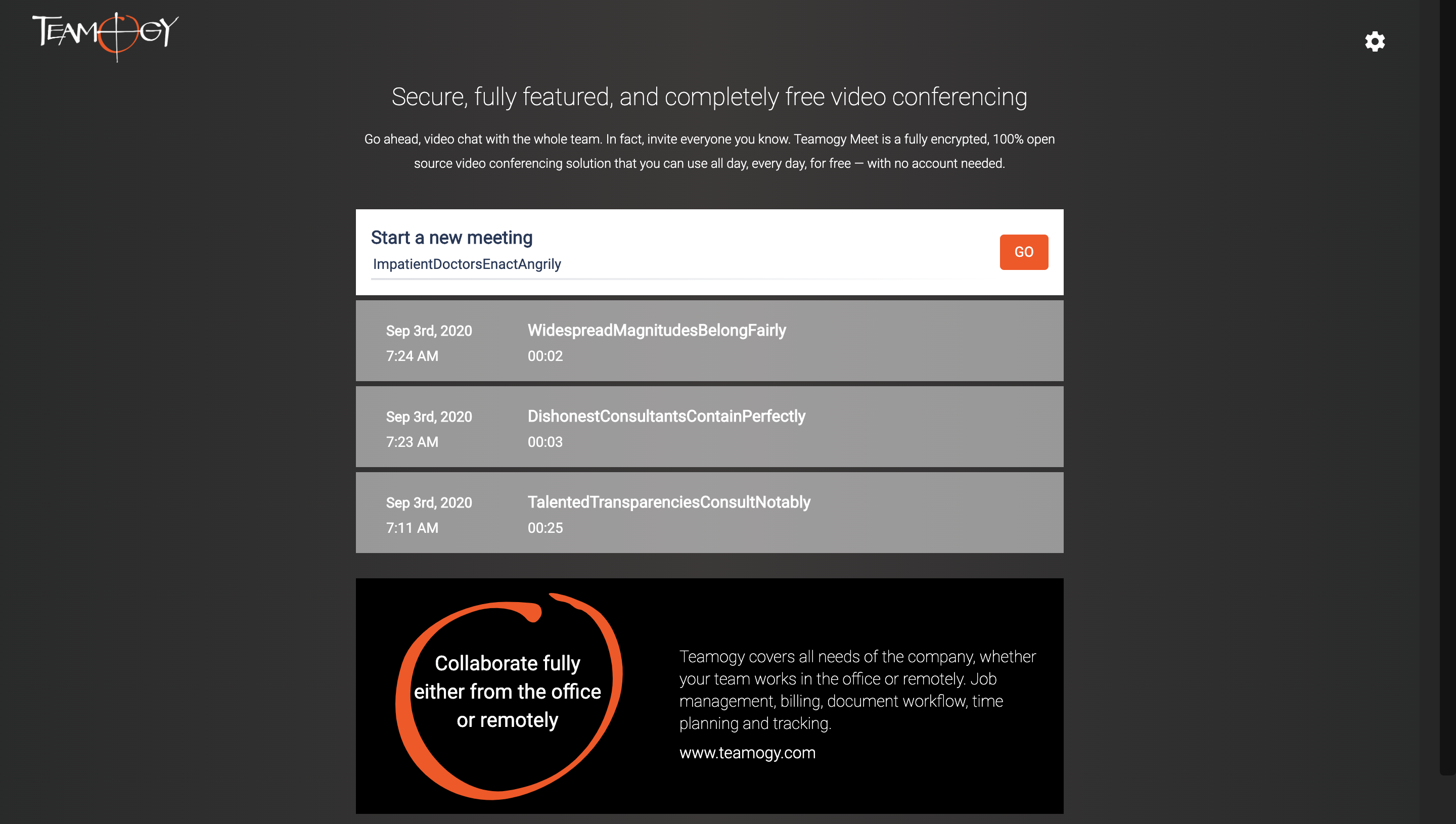 You have two main options how to create a video conference in Teamogy Meet.
1. Go to the link meet.teamogy.com. Start a new meeting, name it if you would like to and video conference is created. Send the link to anyone you want to join to the video conference.
2. Create the link in Teamogy Chat. Go to the Teamogy Chat, choose the user you want to send a link and click on Teamogy Meet icon and the link will be prepared to the video conference.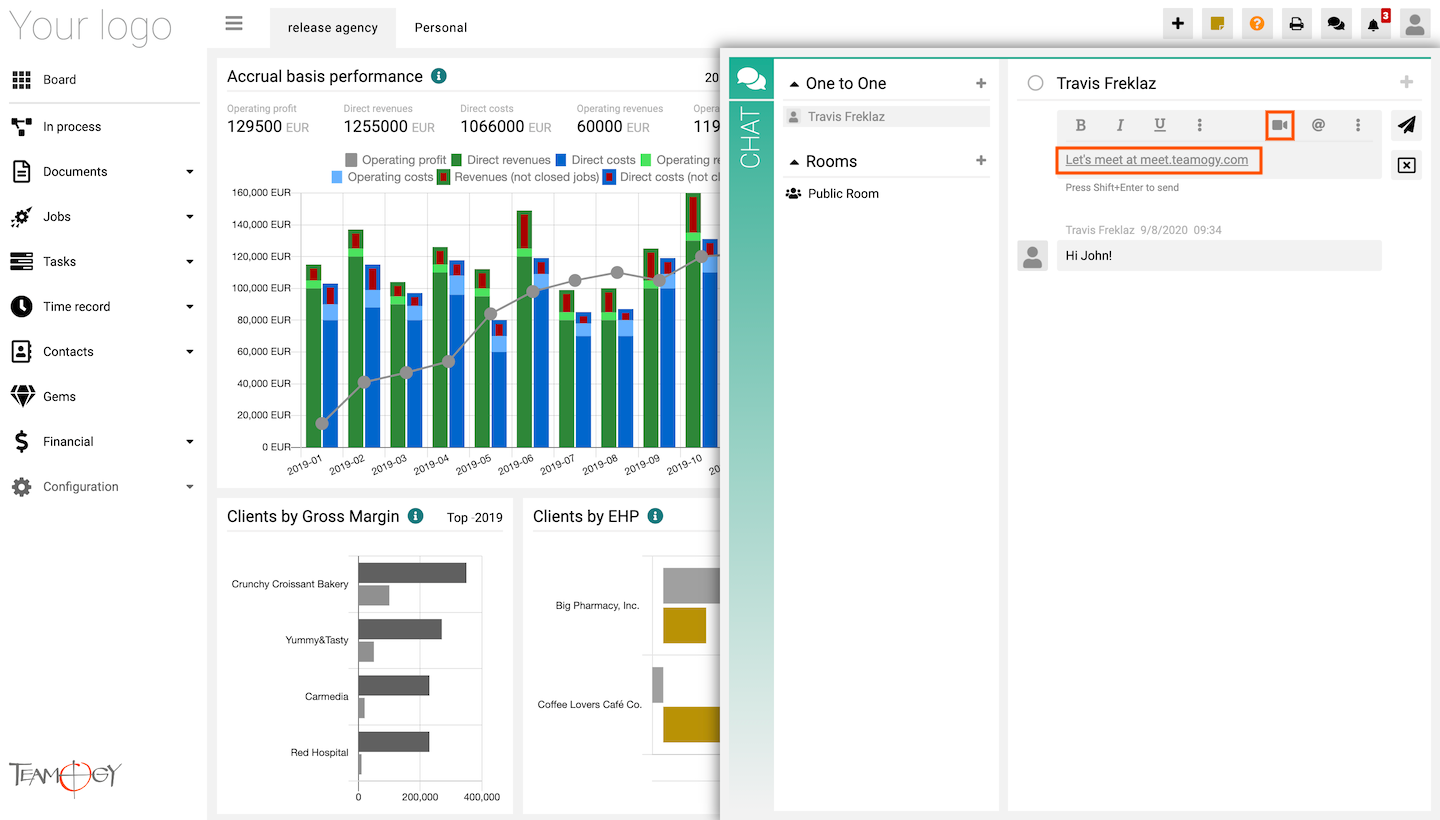 There are a lot of features in Teamogy Meet that you can use.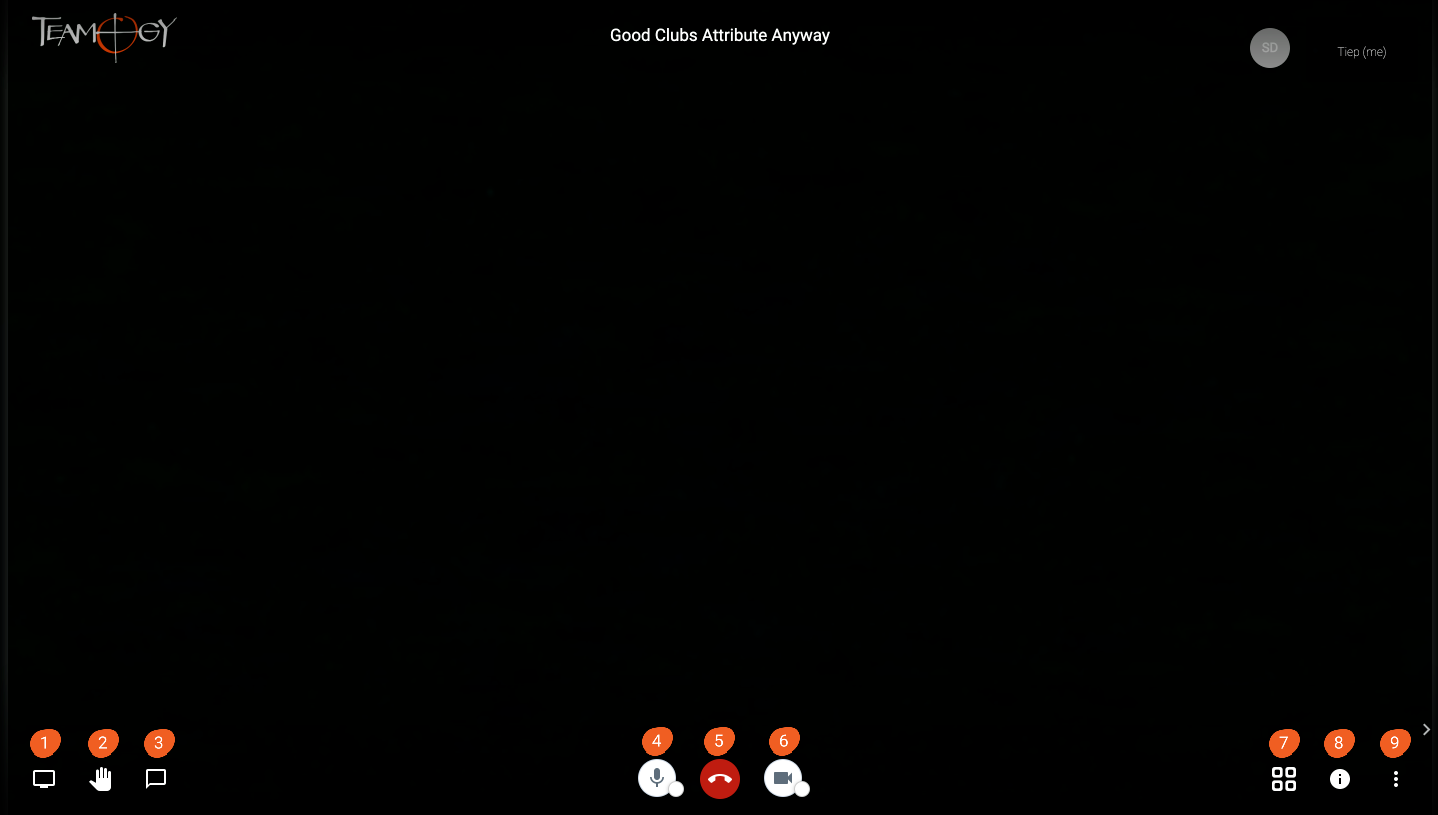 1. Share your screen – Share screen of your monitor
2. Raise/Lower your hand – Get the attention and Raise your hand
3. Open/Close chat – Use chat to send a message
4. Mute/Unmute – Mute or Unmute your microphone
5. Leave – Leave the video conference
6. Start/Stop camera  – Start or Stop your video camera
7. Toggle tile view – View of every participants of the online meeting room
8. Share link and dial-in info for this meeting – Share and copy the link of the online meeting room
9. More actions – You have option to set up the video conference, look at the speaker stats or view the full screen
Get in Touch
If you have problem or need further assistance, do not hesitate contact Teamogy Support. Use online chat (inside Teamogy or everywhere on www.Teamogy.com in the lower right corner) and you will get prompt reply.