Views
In Teamogy we have many Views. Simply, it is a page, where you are actually working. It is a very helpful tool in communication with your intern Teamogy admin or professional support team. You could easily describe, where is the problem that you would like to solve.
Example of Views: My Documents, All Documents, Job statuses (Kanban), Job list, Capacity plan, Task schedule (Gantt), Task statuses (Kanban), Task list, Time recorder, My timesheets, All timeshets etc.
On the screen you are in View Dashboard, if you click on My Documents , you will be in View My Documents.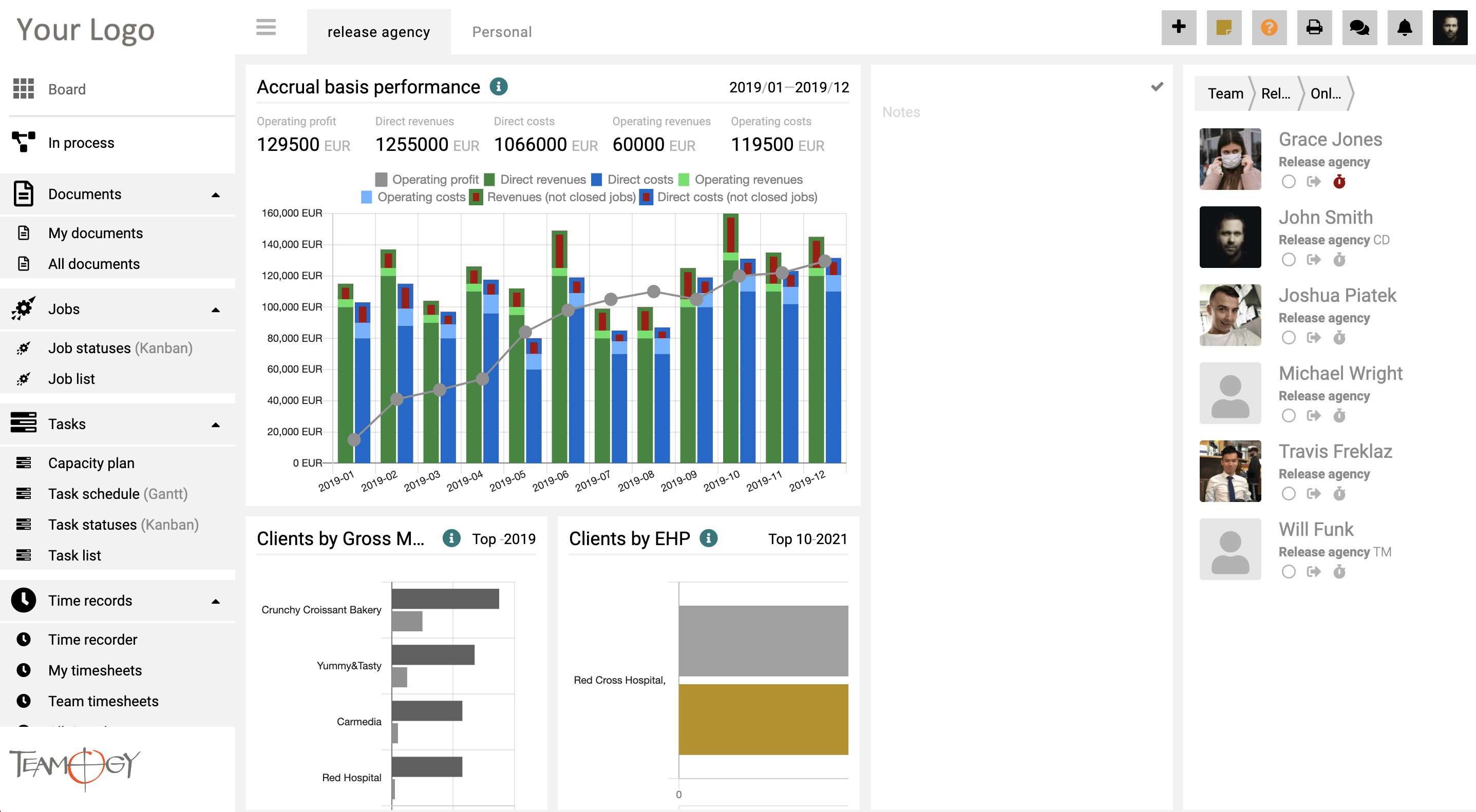 Breadcrumbs
Imagine the situation you are in view My Documents. We called filters as a Breadcrumbs. It is a very helpful tool and easy to use. We have few Breadcrumbs here. Date (1), Company (2), Owner (3), Status (4), Type (5), Category (6), Tag (7).
If you use any Breadcrumb, Teamogy will filter your Documents.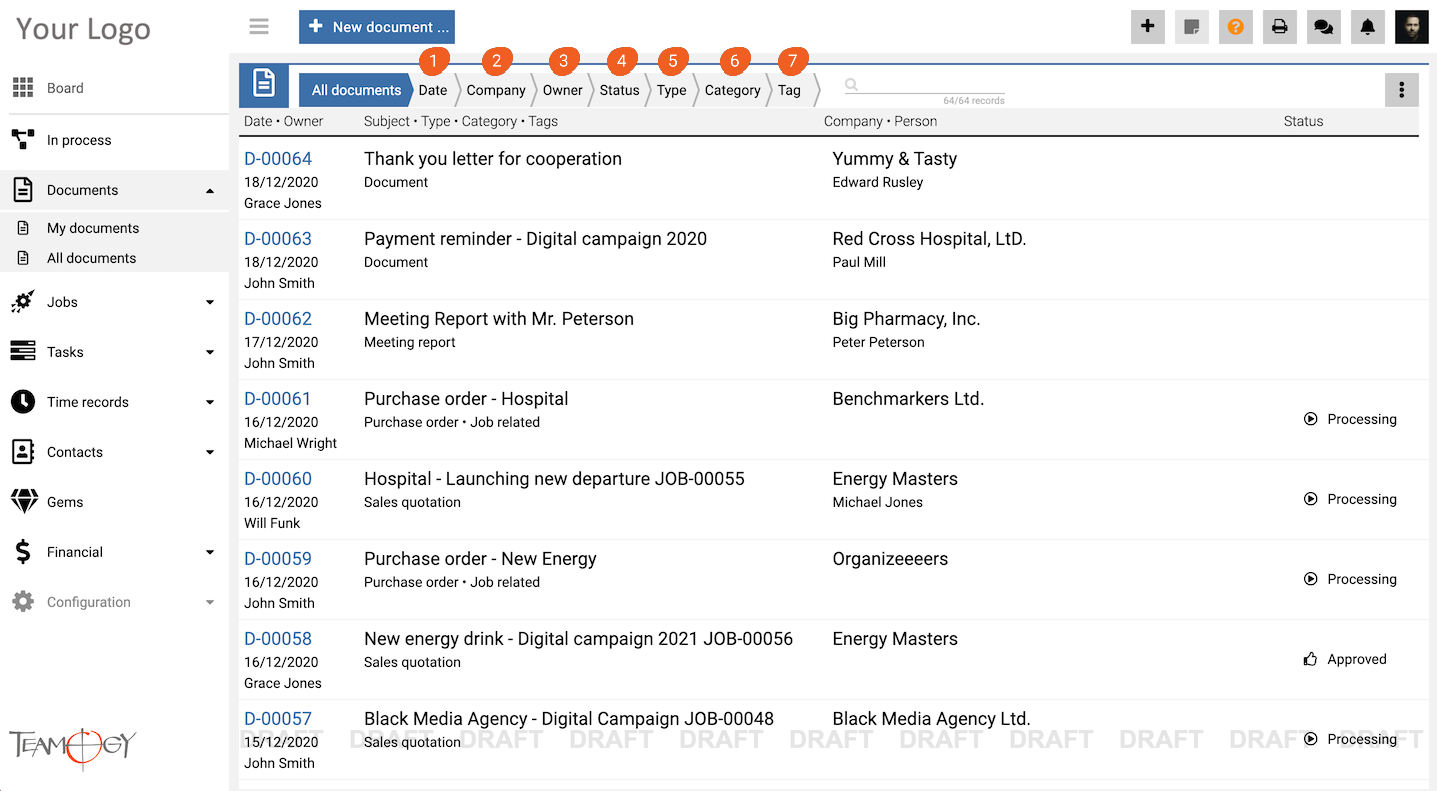 You could see activated Breadcrumbs on the screen below (Company, Owner, Status). You could use any Breadcrumb you would like to.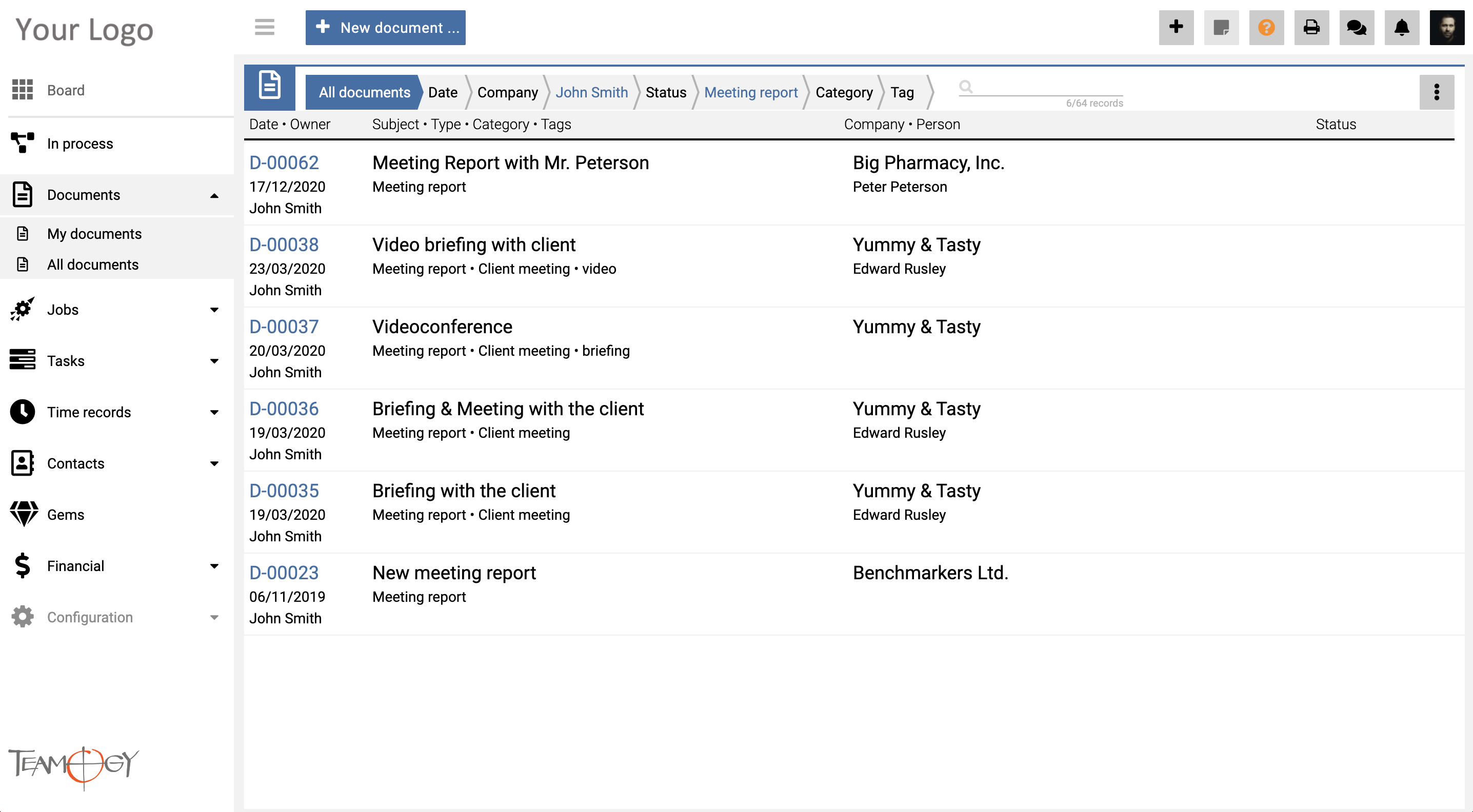 This manual showed you how to activate Breadcrumbs in Documents. It is the same at any other View.
Option to save the current setup of breadcrumbs as a default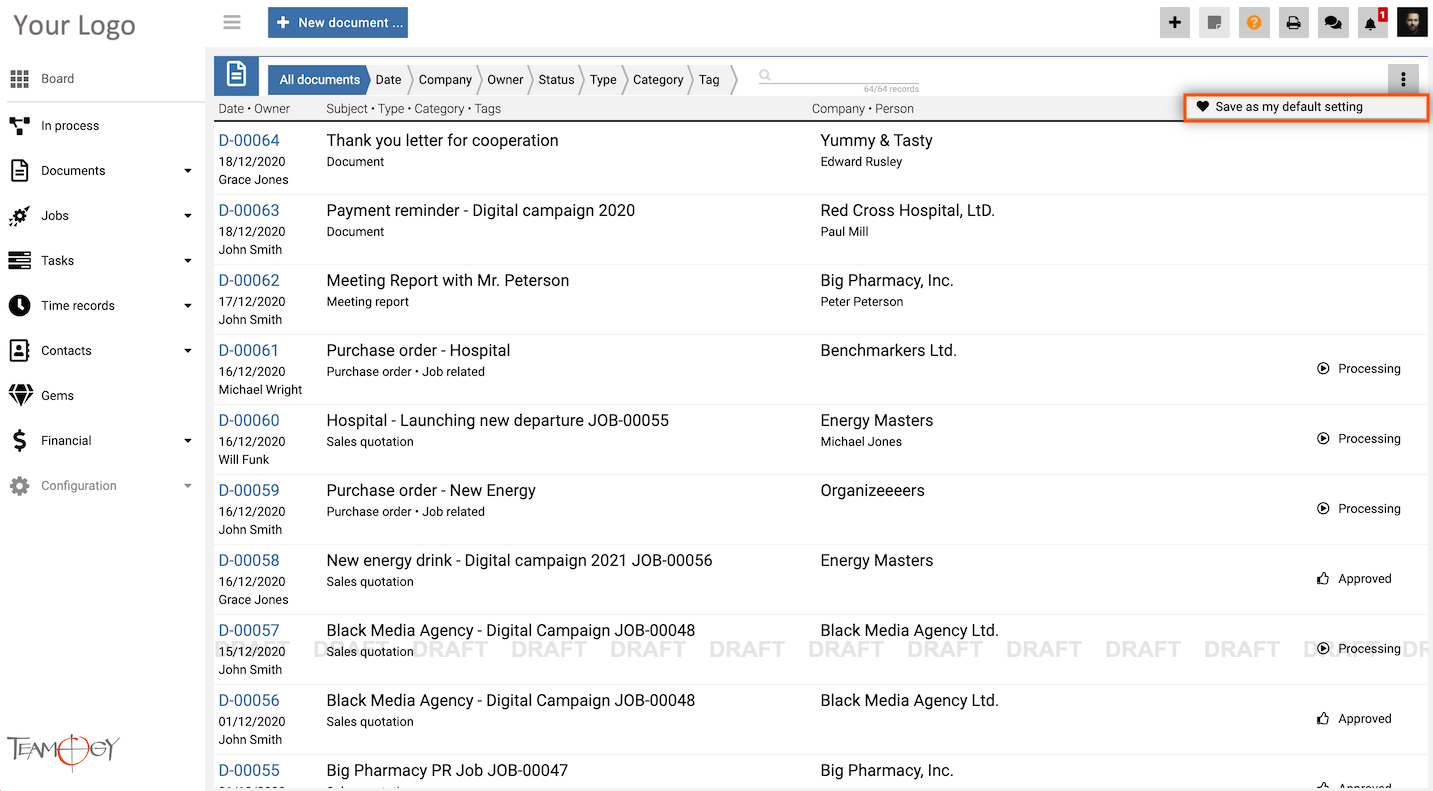 Get in Touch
If you have problem or need further assistance, do not hesitate contact Teamogy Support. Use online chat (inside Teamogy or everywhere on www.Teamogy.com in the lower right corner) and you will get prompt reply.