Výkony bez časového omezení umožňují sledovat finanční výkonnost agentury na základě Klientských a Dodavatelských faktur.
Tento graf zobrazuje Tržby (zelený pruh) a Náklady (modrý pruh) pro vybrané měsíce. Šedivá linka znázorňuje Vývoj Kumulativního Provozního Zisku ve vybraném časovém období. Tento graf zařazuje Tržby i Náklady do období dle jejich účetního data, bez ohledu na stav příslušné zakázky. Zahrnuje pouze platné finanční dokumenty.
Tento graf je viditelný pouze pro následující skupiny: Supervisor, Financial Supervisor a Finance.
Zdrojová data pro tento graf lze nalézt v P&L reportu v sekci Reporty. Použijte správné filtry (breadcrumbs) pro zobrazení správných dat (Období a Typ Budgetu).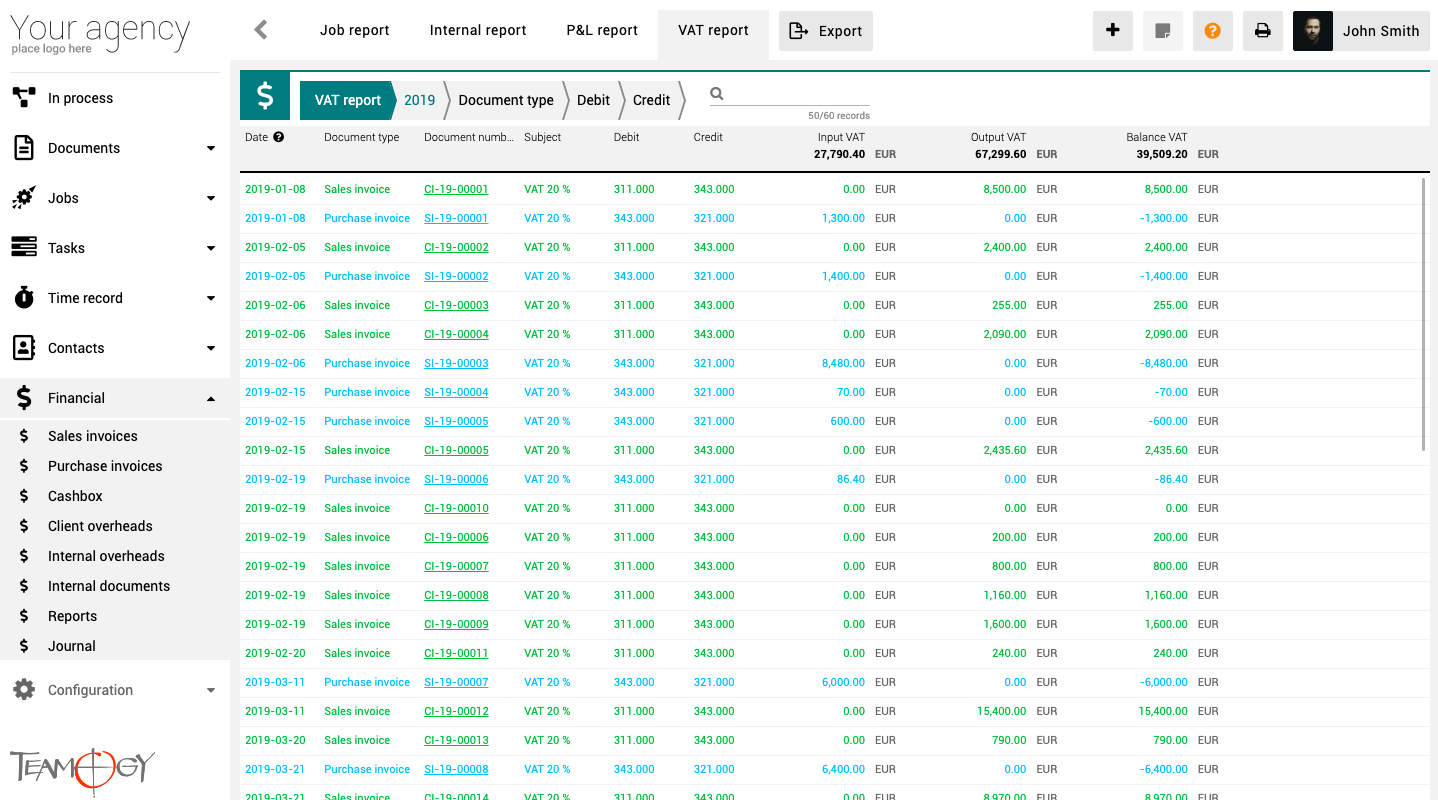 Tipy & Triky
Použijte vhodné filtry.

Get in Touch
If you have problem or need further assistance, do not hesitate contact Teamogy Support. Use online chat (inside Teamogy or everywhere on www.Teamogy.com in the lower right corner) and you will get prompt reply.