Teamogy ma również doskonałe funkcje do zarządzania finansami. Kasa to przegląd transakcji gotówkowych i kartowych. Nasza kasa w Teamogy jest podzielona na dwie części. Pierwsza część to kasa. W tym miejscu znajdują się wszystkie transakcje gotówkowe twojej agencji. Przełącz się na transakcje kartą za pomocą zakładki w widoku kasy.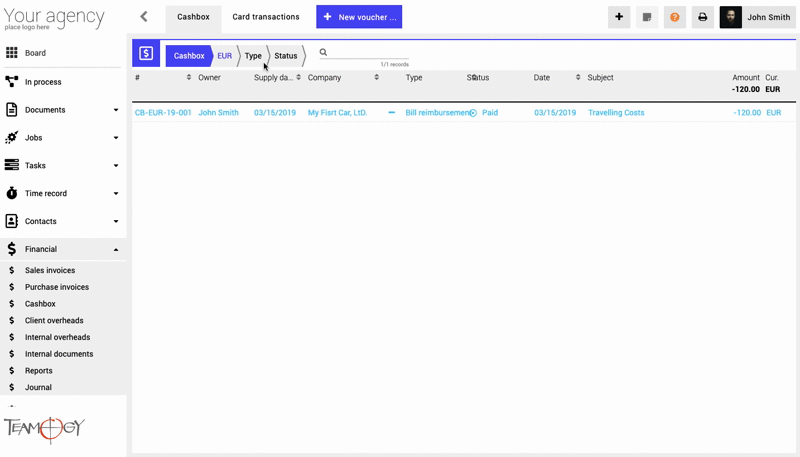 Największym plusem tej funkcji jest przejrzystość i uporządkowanie wszystkich transakcji gotówkowych i transakcji kartą w jednym miejscu. W Teamogy. Dzięki tej funkcji zobaczysz wszystkie swoje transakcje. Teamogy oferuje również informacje o kwocie znajdującej się w kasie.
Przy zaawansowanym ustawieniu kasy mamy kilka rodzajów transakcji: Karta – rozliczenie rachunku, Kasa – przyjęła, Kasa – rozliczenie rachunku, Kasa – wystawienie rachunku, Płątność kartą lub Płatność gotówką.
Chcielibyśmy zaoferować Ci szybki i łatwy system. To jest powód, dla którego rozróżniamy transakcje kredytowe i debetowe. Nadwyżka gotówkowa (+) jest napisana zielonymi literami, debet gotówkowy (-) niebieskimi literami.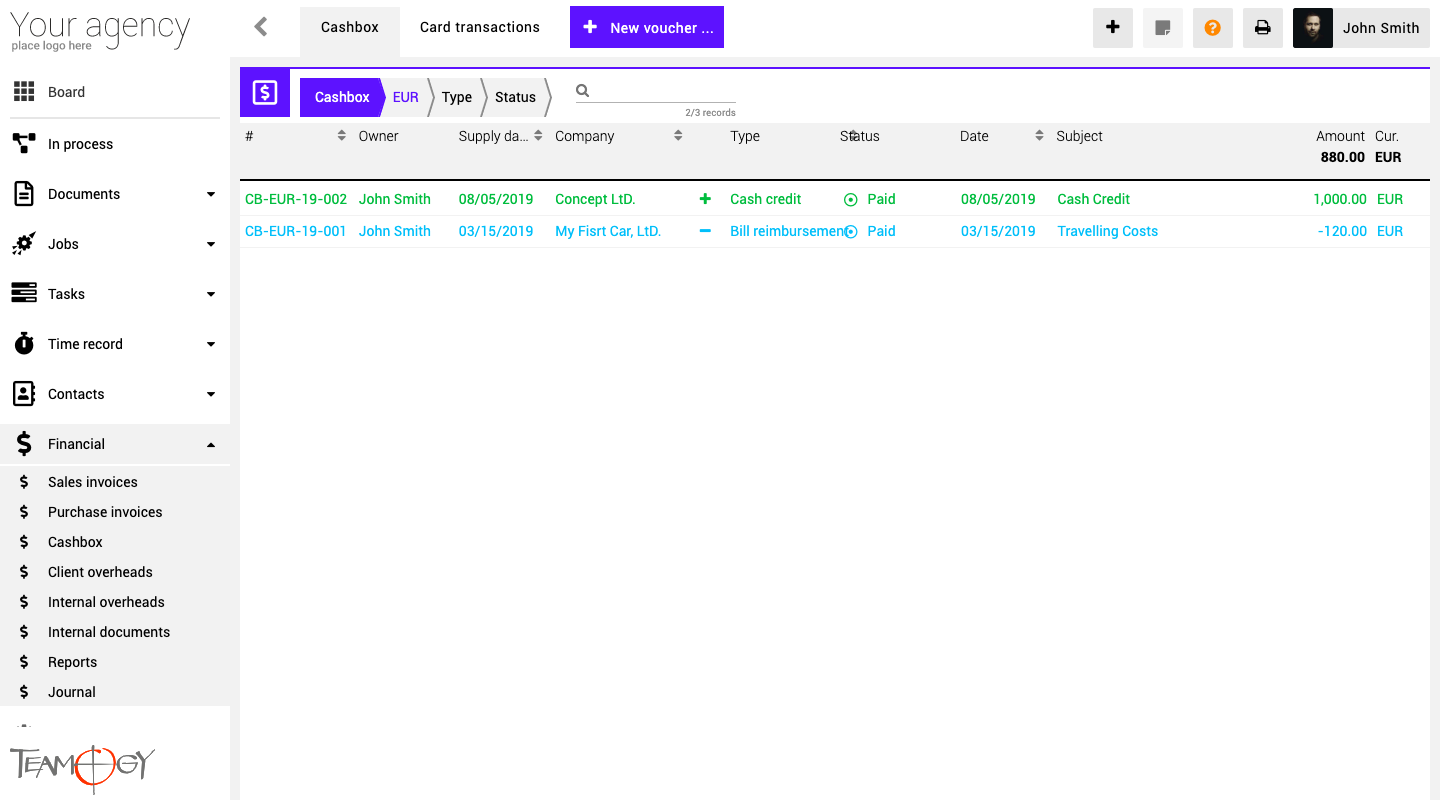 Czy otrzymujesz płatności w różnych walutach? Nie stanowi to problemu dla twojej kasy. Łatwo przełączaj się między różnymi walutami korzystając z filtrów.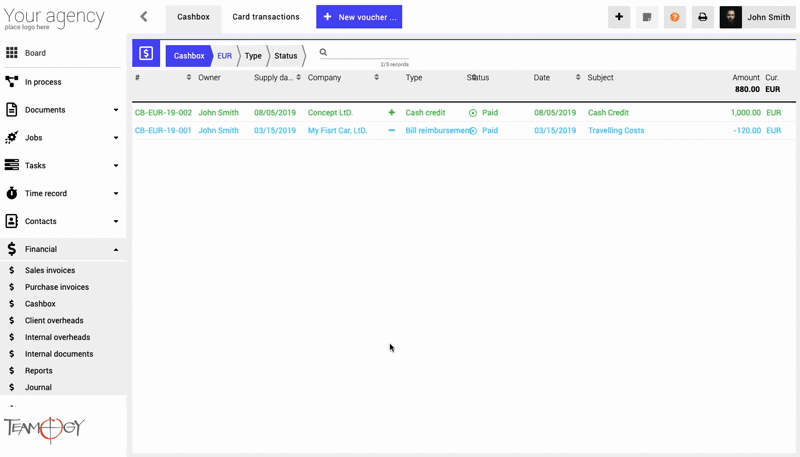 Miej wszystkie swoje transakcje w jednym miejscu!
Get in Touch
If you have problem or need further assistance, do not hesitate contact Teamogy Support. Use online chat (inside Teamogy or everywhere on www.Teamogy.com in the lower right corner) and you will get prompt reply.