Teamogy has the ability to enter all Purchase invoices so the company can keep track of every dollar they spend.
1. Purchase invoices in Teamogy are assigned to:
Jobs – Job-related costs are connected directly with a particular job and are called Direct costs.
Client Overheads – Costs related to client overhead are costs that don't belong to particular job but represent the costs for a client. These are also called Direct costs.
Internal Overheads – Overheads are costs that are mainly related to the operation of the agency, such as office rental and maintenance, IT, and other services not directly related to clients. They are called Operational Costs.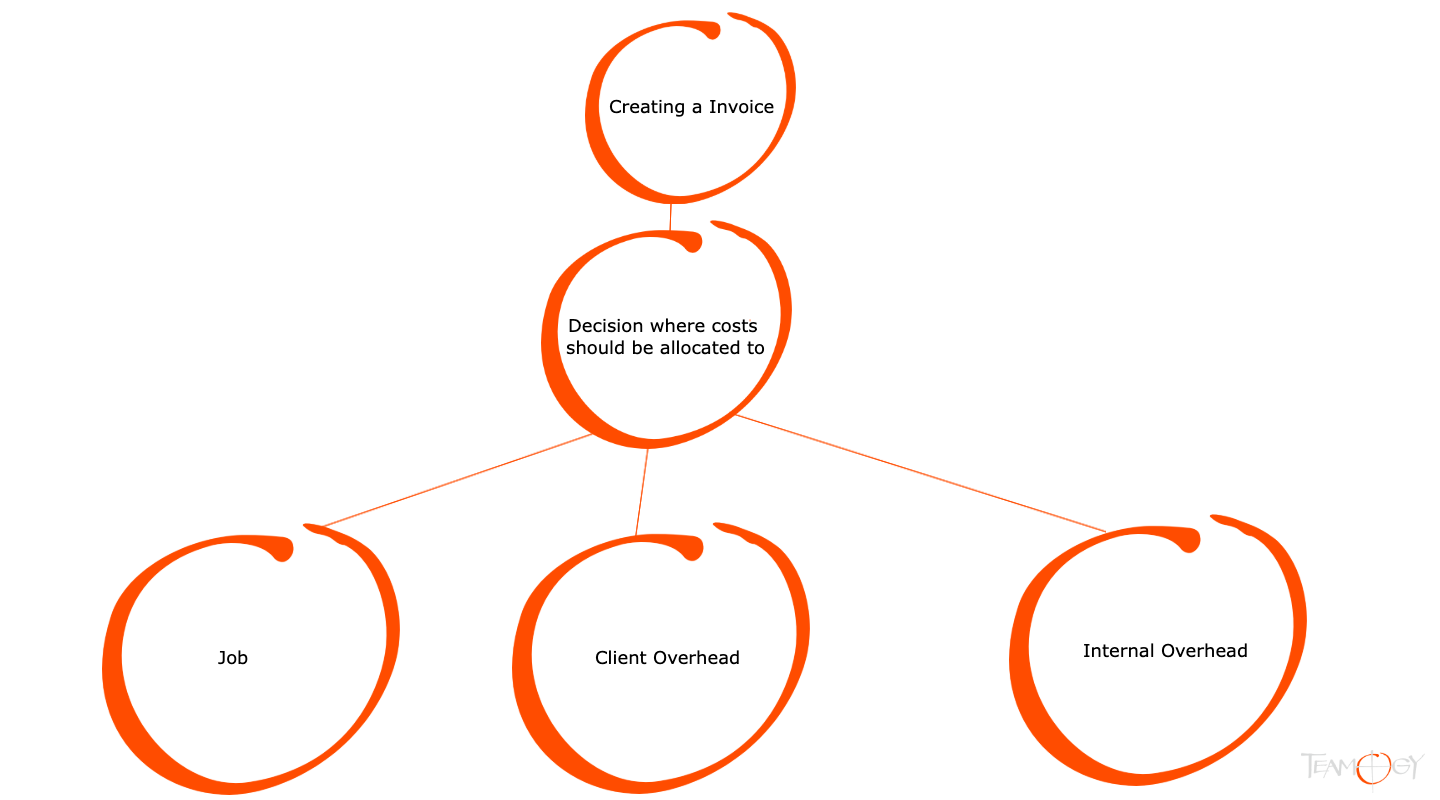 2. All costs that belong to one job are fully under control. At any time, you can compare the estimation, order amount, and the real received costs (see the blue columns in the job table).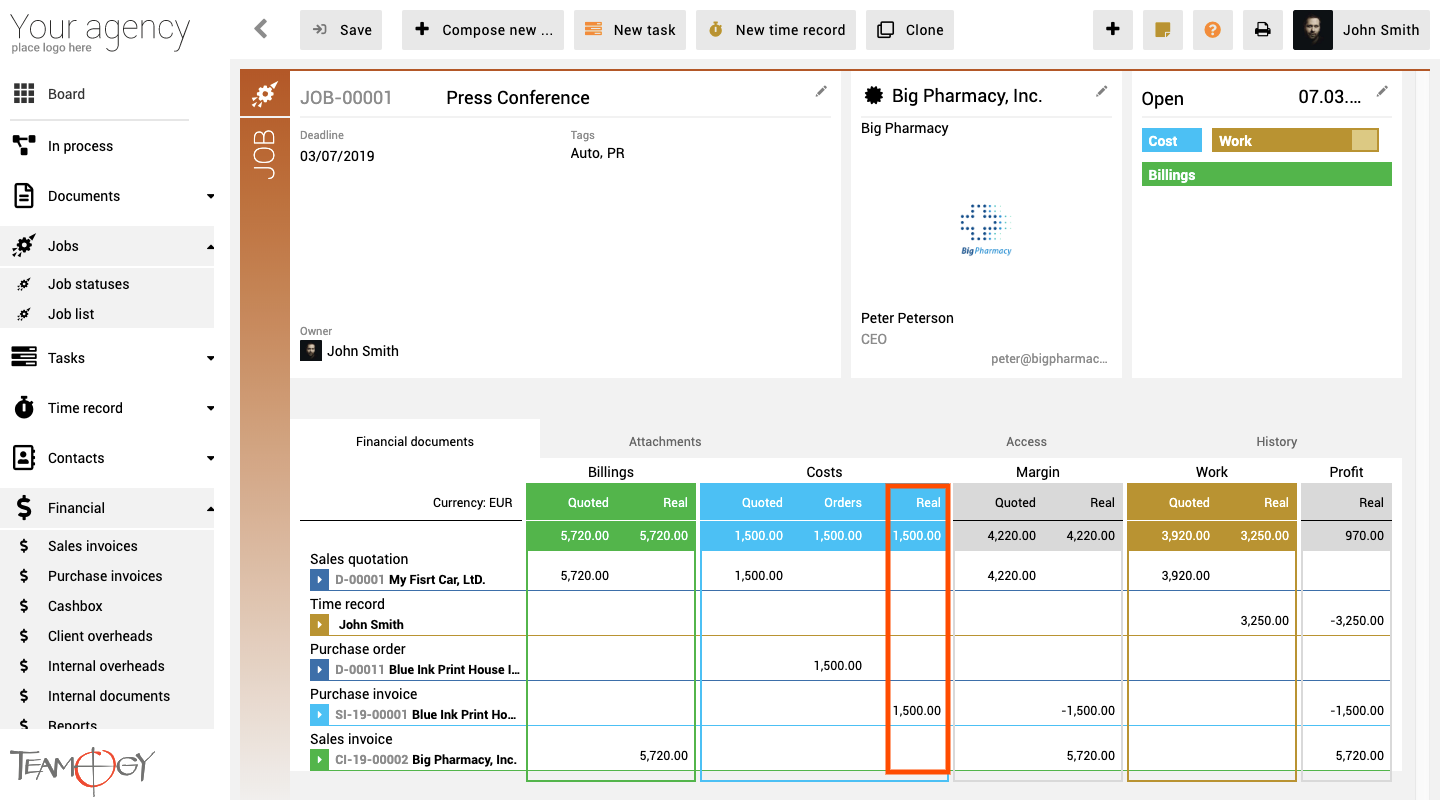 3. All Purchase invoices are in one place. Quickly check your Invoices by using filters in the Purchase Invoice view. If you filter the Purchase Invoices by Supplier, you will see the overview of how much money you spent in relation to the Supplier you selected.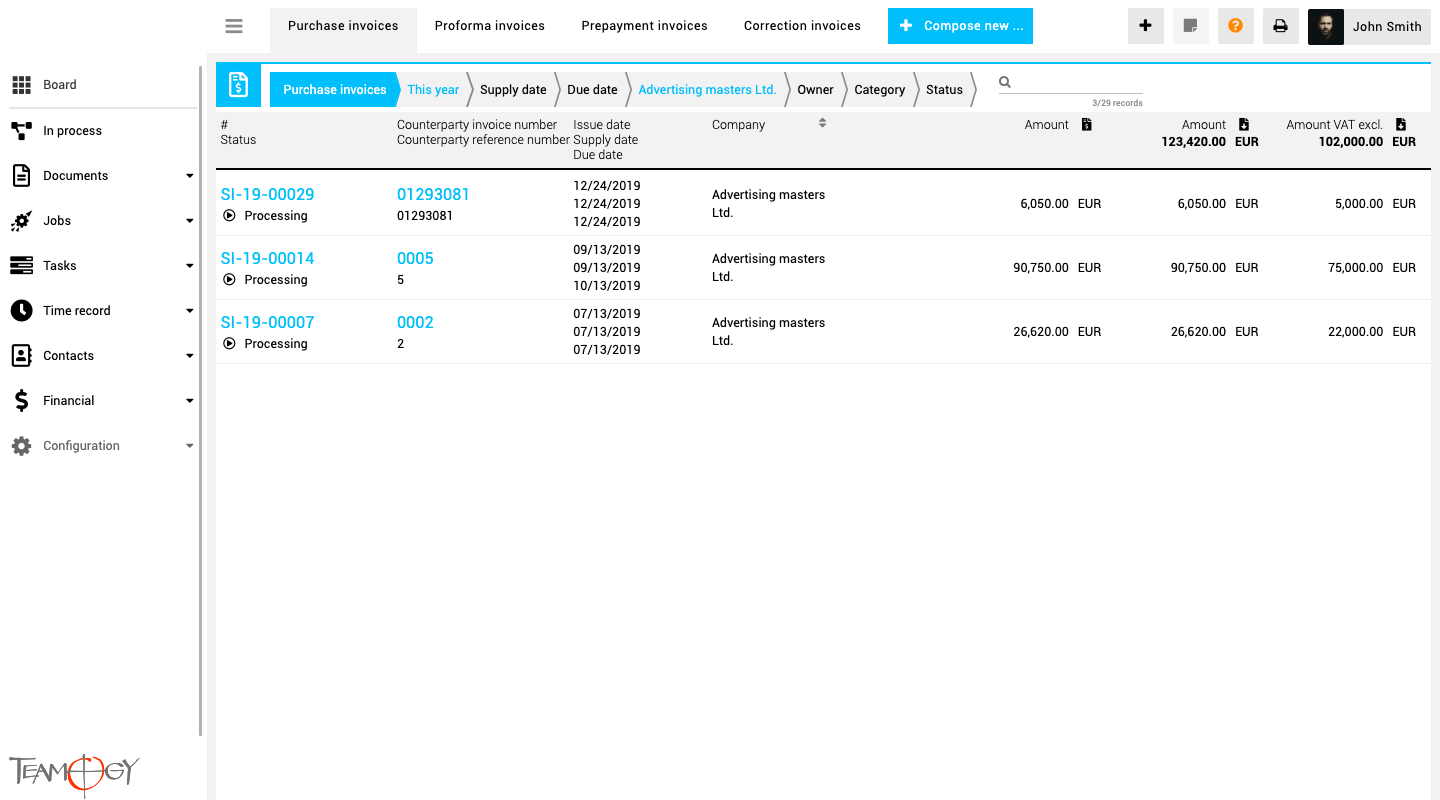 Get in Touch
If you have problem or need further assistance, do not hesitate contact Teamogy Support. Use online chat (inside Teamogy or everywhere on www.Teamogy.com in the lower right corner) and you will get prompt reply.