Sales Quotation is a key document in Teamogy system.
A well-crafted quotation is crucial for completing a profitable job. Ensure that you have the document design and also the content under control before it leaves the agency. Making a quotation using Teamogy could increase your profit.
Usually, account managers will create a sales quotation and send it to clients. Sales quotations are directly linked to jobs and you are able to see and compare quoted values with reality. This really simplifies your job management and you have all job profits under control.
In Advanced Teamogy Plan you can also benefit from Sales Quotation Approval. Sales quotations can be driven by pre-defined approval procedures, which will ensure that quotations do not leave your agency without the approval of an authorized person or group.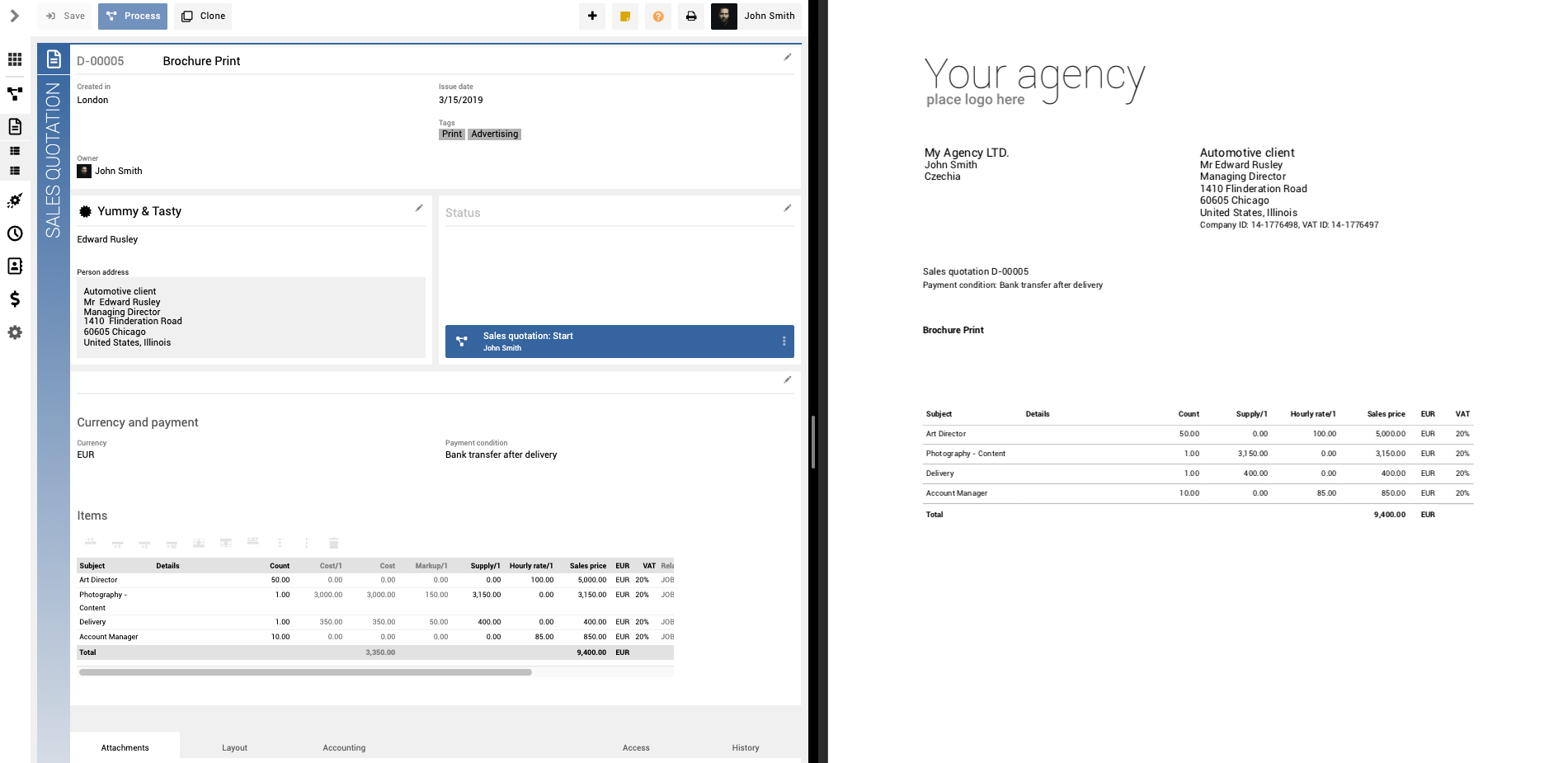 Get in Touch
If you have problem or need further assistance, do not hesitate contact Teamogy Support. Use online chat (inside Teamogy or everywhere on www.Teamogy.com in the lower right corner) and you will get prompt reply.