1. Create Document (Sales Quotation, Purchase Order, Purchase Invoice, Timesheet, Bill Reimbursement) or Find it. 
2.  Complete all details. Mandatory fields are red underlined (can be different by agency's settings).
3. Pair element to a Job/ Client Overhead / Internal Overhead. Type into Type To Search at least first three letters of Job's name or Overhead's name.
4. Choose from existing Jobs, Client or Internal Overheads.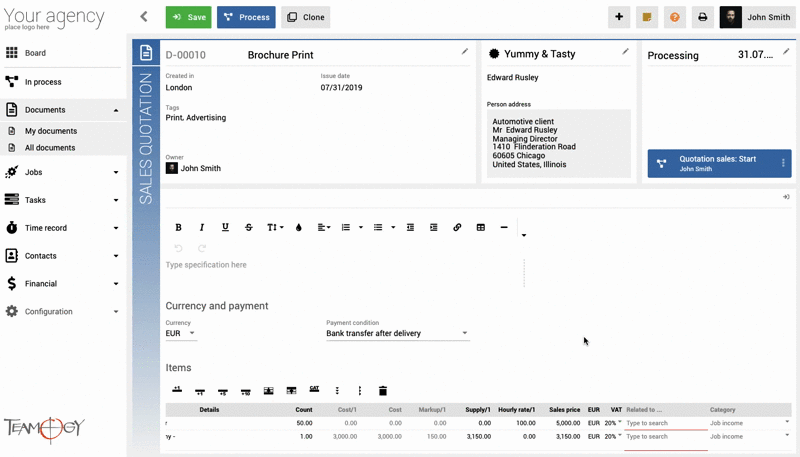 5. Copy it to other items with small square (like in Excel). Finally, it is paired to the Job.
6. Press SAVE button.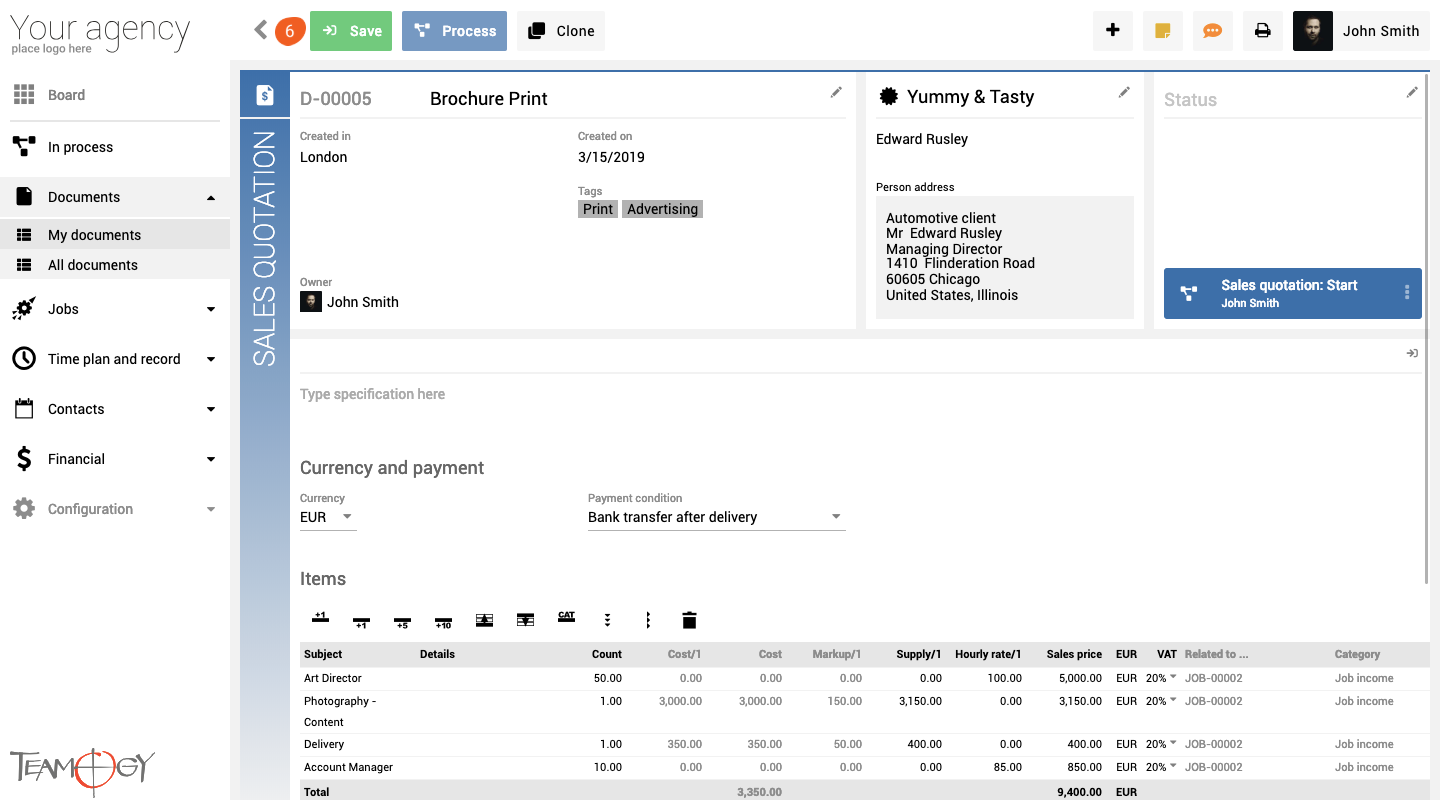 7.  Perfect! You have Allocated money.
Get in Touch
If you have problem or need further assistance, do not hesitate contact Teamogy Support. Use online chat (inside Teamogy or everywhere on www.Teamogy.com in the lower right corner) and you will get prompt reply.